This salad is quick and easy to make and has a wonderful spicy flavour.  I used white skinned potatoes and red onion, but red skinned potatoes and brown/white onions would work just as well. Natural, unsweetened yoghurt would also work well as a substitute for the sour cream if you prefer it and peas could be used instead of the edamame beans. Frozen, shelled edamame beans are available in good supermarkets and Asian foodstores – to use just pop them in boiling water for a couple of minutes, drain and refresh with iced water. Add more chillies if you want more "heat".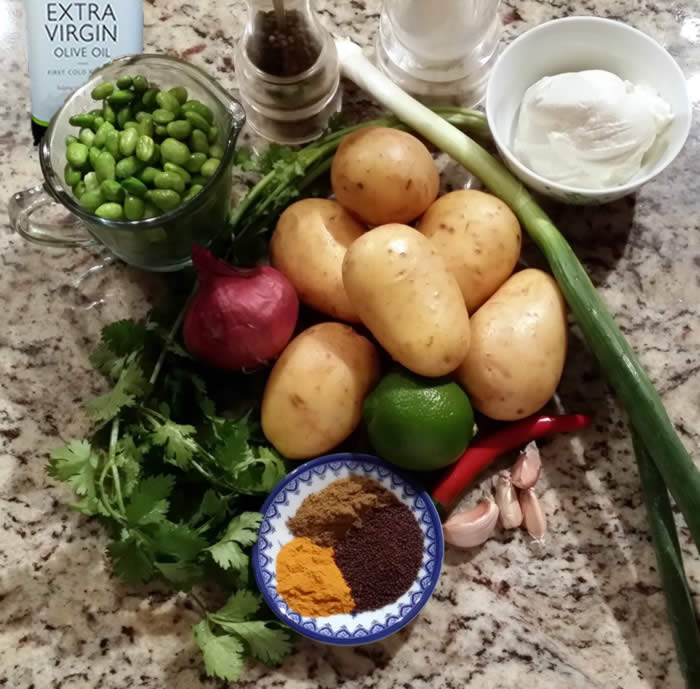 Spicy Edamame Bean & Potato Salad
(Serves 6)
6 potatoes (scrubbed & cut into bite size pieces)
2 tablespoons extra virgin olive oil
2 teaspoons brown mustard seeds
1 teaspoon tumeric
1 teaspoon ground cummin
1 red onion (chopped)
1 red chilli (seeds removed & chopped)
4 cloves garlic (crushed)
1 spring onion (slice white part and green top – keep separate)
1 small bunch coriander (slice stalk and leaves – keep separate)
¾ cup lite sour cream
1 lime (grated zest & juice)
Freshly ground salt & black pepper
1¼ cups edamame beans
Put potatoes into a saucepan, cover with cold water, add salt and boil, covered for approximately 10 minutes, until just cooked. Drain, and set aside to cool.
Heat olive oil in a frypan and add the mustard seeds, tumeric and cummin and fry on medium heat until lightly browned and the mustard seeds are "popping".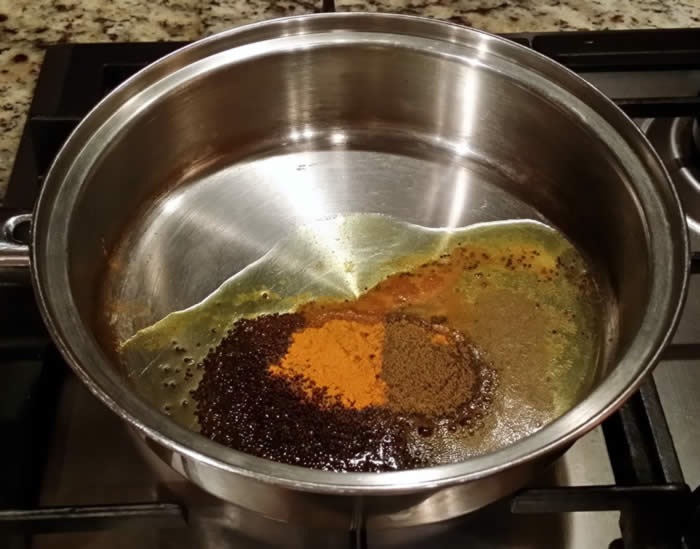 Add onion, garlic, chilli, lime zest, coriander and spring onion stalks to the pan.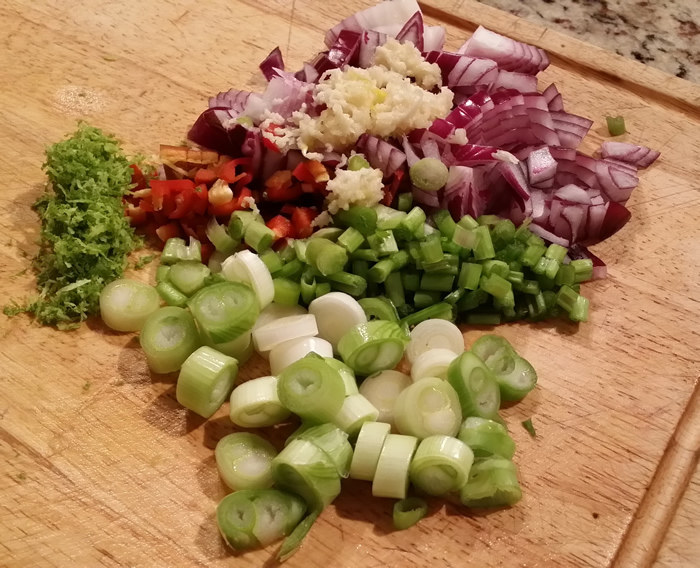 Simmer together gently until cooked through. (opaque but not browned). Season to taste with freshly ground salt and black pepper and set aside to cool to room temperature.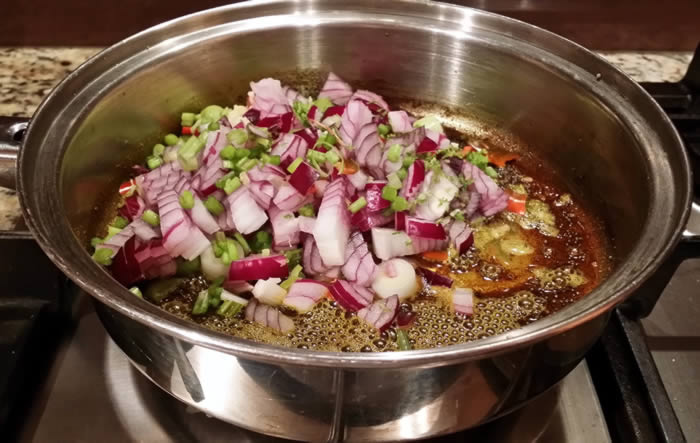 Mix pan ingredients with sour cream and lime juice.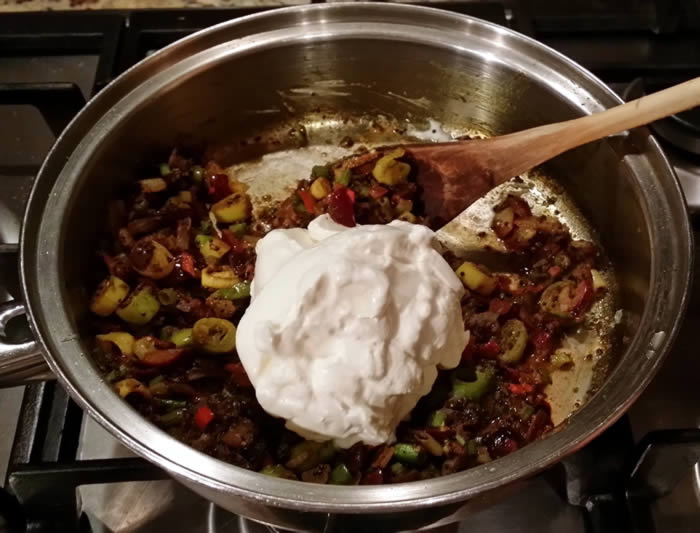 In a large bowl combine the potatoes, edamame beans, coriander leaves, tops of the spring onions and the sour cream mixture. (Reserve a little of the coriander and spring onions for garnishing)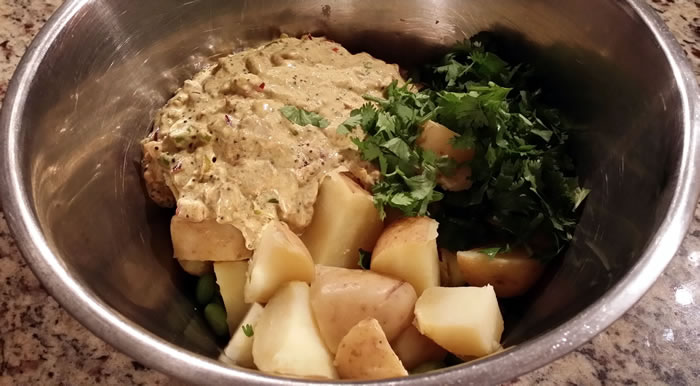 Transfer to a serving dish, garnish with coriander, spring onions, freshly ground salt and pepper.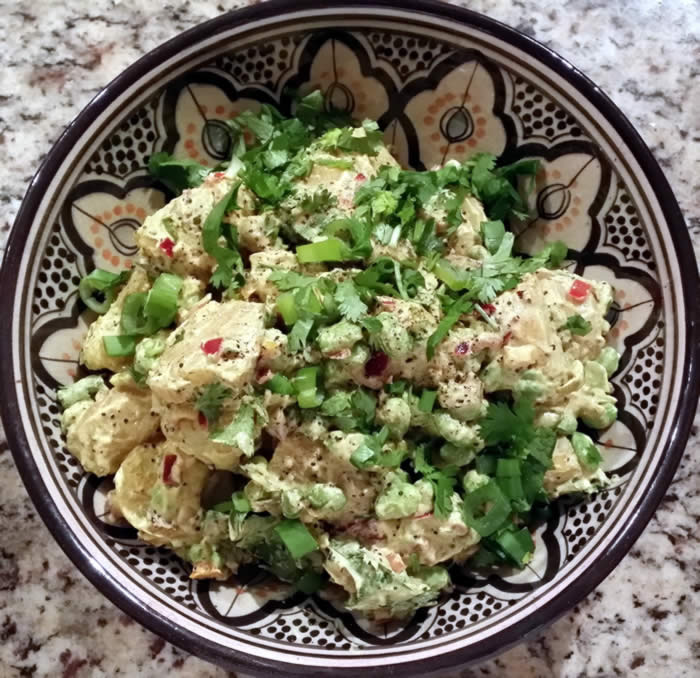 Great accompaniment for summer barbecues.  Serve as a side dish or even yummy on its own!