Fresh fish and herbs make this simple way of cooking fish a winner! I have used red cod fillets together with parsley, purple and green basil and celery herb, but you can use any fresh herbs that take your fancy.
The fish fillets I used were quite thin so just required 2-3 minutes each side. If you are using thicker fillets or steaks, fry on each side until just cooked through.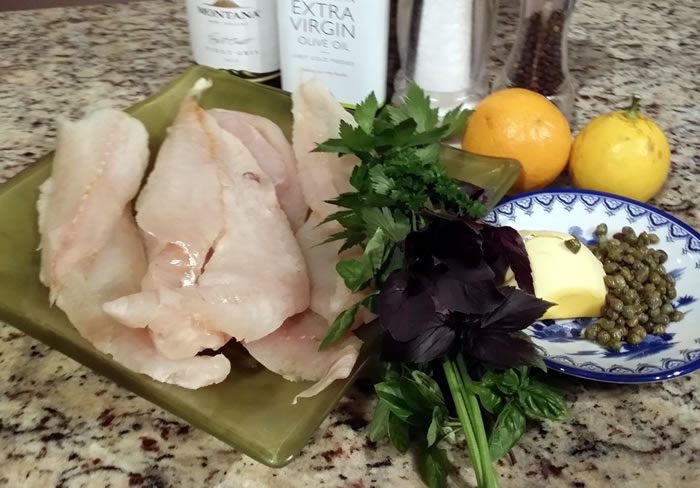 Citrus Herb Marinated Panfried Fish
(Serves 4)
750 grams fish fillets or 4 fish steaks
4 tablespoons extra virgin olive oil
Large bunch fresh herbs (chopped)
1 orange (finely grate zest & reserve four slices)
1 lemon (finely grate zest & reserve four slices)
1 teaspoon each freshly ground salt and black pepper
1 tablespoon butter
1 cup dry white wine
2 tablespoons capers
Using a blender, mix 3 tablespoons olive oil with the herbs, add salt and pepper and thoroughly coat fish in the mixture and set aside to marinate for 15 to 30 minutes.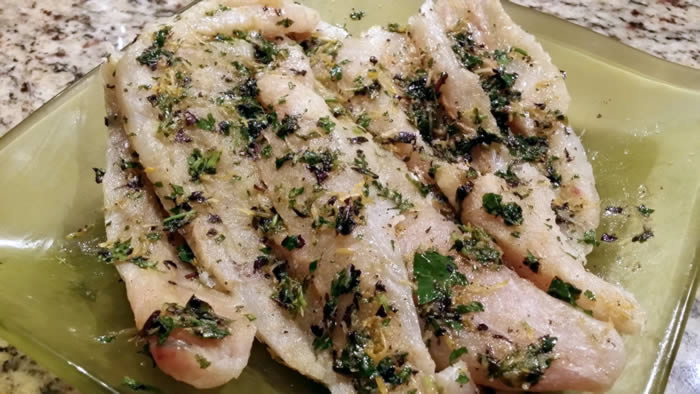 Heat remaining oil in a large frypan to medium/hot and fry the fish until just cooked on both sides.
Remove from pan and keep warm.  Add butter, wine and slices of lemon and orange to juices in pan and simmer rapidly until reduced by half then add capers and season (if necessary) to taste.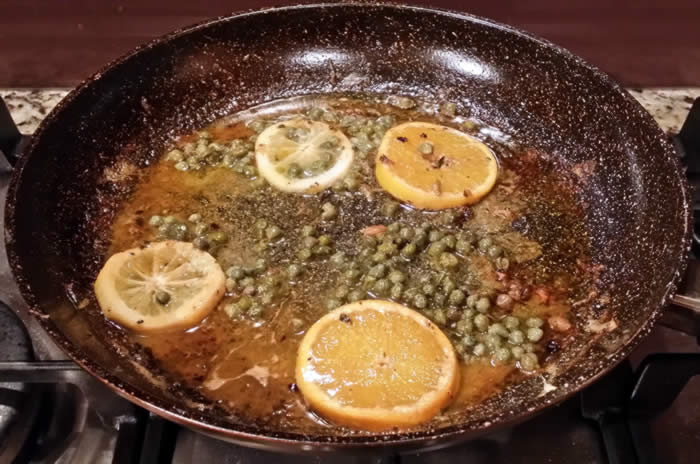 Arrange fish and sauce on plates and serve immediately with salad or green vegetables and potatoes or crusty bread.