This dish is quick and easy to prepare and all cooked in the one roasting dish from start to finish and the herbs and spices used compliment the lamb beautifully.  The secret to ending up with the perfect sauce is to make sure that you remove as much fat as you possibly can and this is the most time-consuming part of preparing this dish, but well worth it in the end.
Use fresh tomatoes if you prefer, but try to use fresh rosemary if you can as dried rosemary won't have such a nice end result.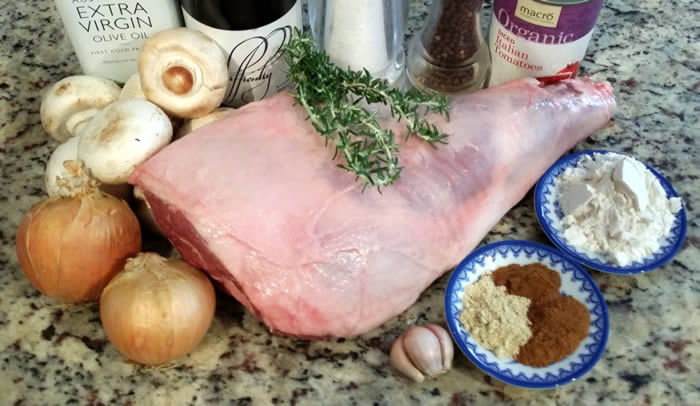 Persian Spiced Rosemary Lamb
(Serves 6)
2 kg leg of lamb
4 tablespoons olive oil
2 large onions (sliced)
3 cloves garlic (bashed & thinly sliced)
5 fresh sprigs rosemary (remove leaves from stalks)
2 teaspoons ground cinnamon
1 teaspoon ground ginger
1 teaspoon ground cloves
2 tablespoons flour
500 ml red wine
400 gram can diced tomatoes
200 grams button mushrooms (quartered)
Freshly ground salt & black pepper
Using a sharp, long pointed knife, remove as much fat as possible from the lamb and discard it.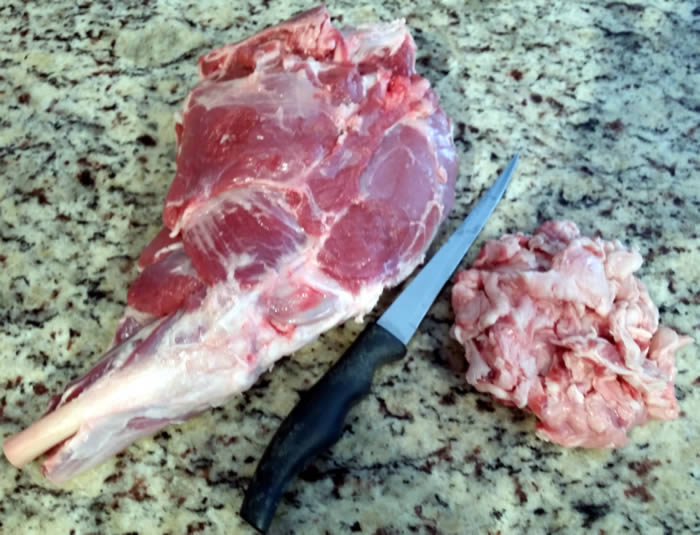 Season the lamb liberally with salt & pepper. Heat 2 tablespoons of olive oil in a large roasting dish and brown the lamb on all sides. Remove lamb from the pan, lower heat slightly, add remaining olive oil together with onions, garlic, rosemary and spices. Fry, stirring regularly until just starting to brown, then stir the flour thoroughly through.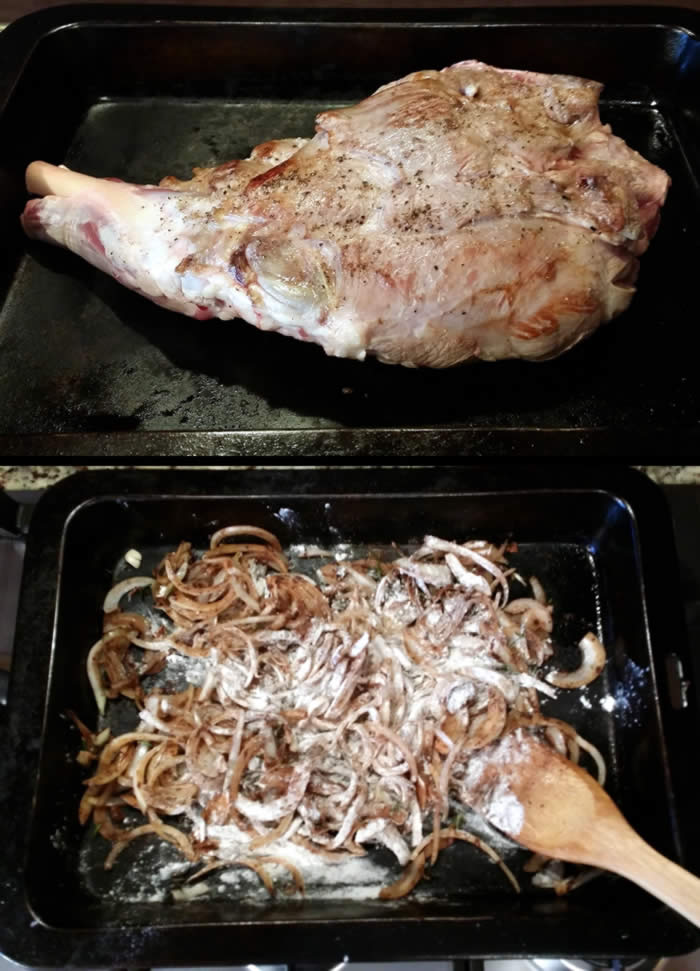 Gradually add the wine, stirring to make a thick sauce, then the tomatoes and finally the mushrooms. Season to taste before returning the lamb to the dish.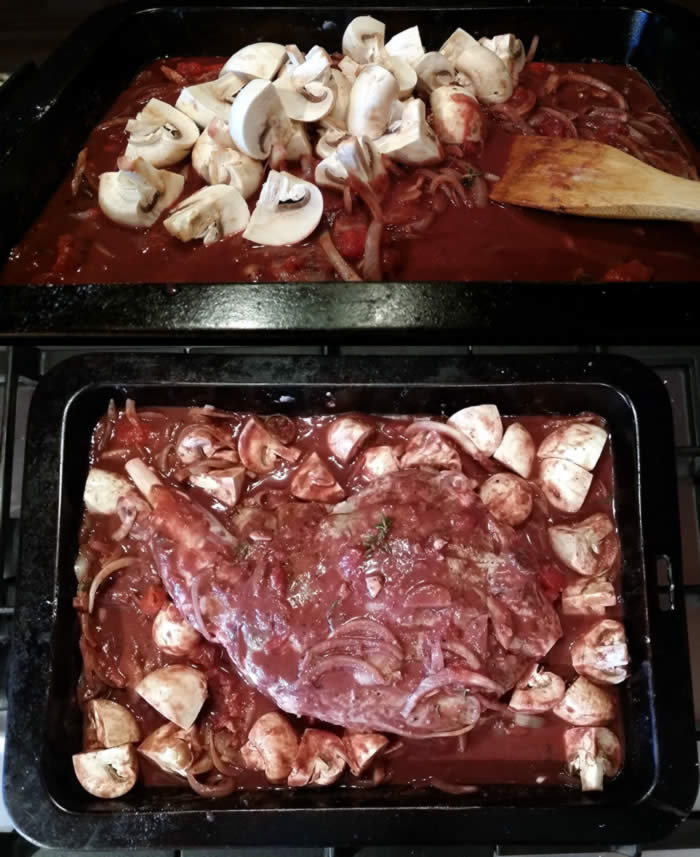 Smother the lamb with the sauce, cover tightly with tin foil and bake at 150°C for 2 to 2½ hours until the meat is falling from the bone. Stand, covered for a few minutes before serving.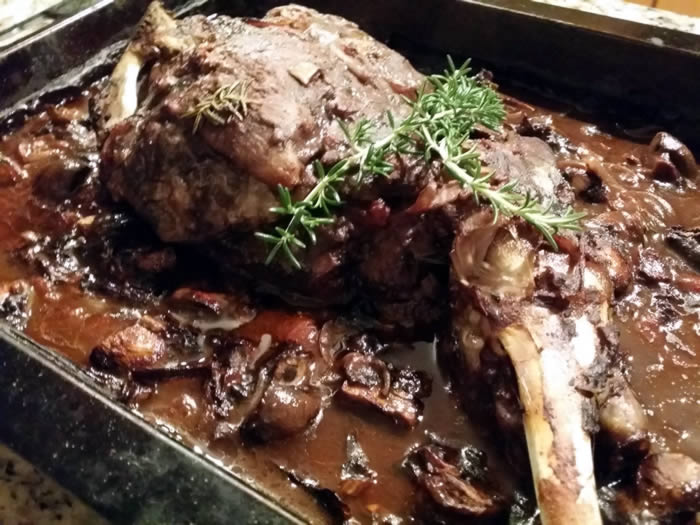 Serve thick slices with a generous helping of the delicious sauce –  perfect with mashed potatoes and fresh green beans.