This is a  tasty, simple to make sauce to serve with your favourite pasta using fresh herbs and vine tomatoes.
I only used Kapiti Ramara cheese as it was left over from a cheeseboard the night before and it would normally be a little extravagant and unnecessary to use such a high quality cheese in this way, so just substitute this with a cheese of your choice eg. mozzarella or even blue cheese or feta if you want a stronger flavour. Ghiotti Grana Padano cheese is used as a garnish and can be substituted with Parmesan if you prefer.
I have used fresh oregano, marjoram and pizza thyme from my garden but again you can choose the herb or combination of herbs you want to use, just try to use Italian "flavoured" herbs such as basil etc.
Beef & Mushroom Pasta Sauce
(4 – 6 servings)
3 tablespoons olive oil
1 onion (chopped)
4 cloves garlic (crushed)
800 grams prime beef mince
300 mls red wine
4 large vine tomatoes (chopped)
⅔ cup fresh herbs finely chopped (eg. pizza thyme – oregano – majoram – basil)
3 tablespoons tomato paste
1 teaspoon freshly ground black pepper
2 teaspoons freshly ground rock salt
425 grams button mushrooms (cut into small wedges)
70 grams Kapiti Ramara cheese (crumbled)
Ghiotti Grana Padano cheese (thickly grated for garnish)
Heat the oil in a large wok or electric frypan and gently fry the onion and garlic until just starting to brown.
Add the mince over medium heat and break it up and mix with the onions until it is evenly just starting to brown.
Add the wine and tomatoes and simmer for about 5 minutes until well mixed.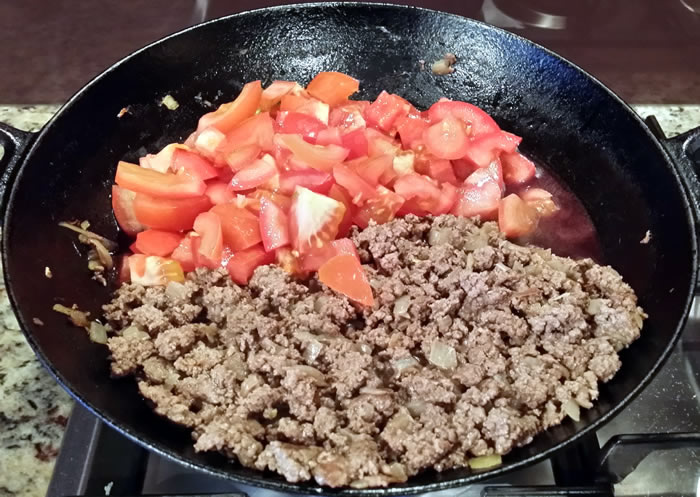 Add herbs, tomato paste, salt and pepper and simmer for a further 5 minutes.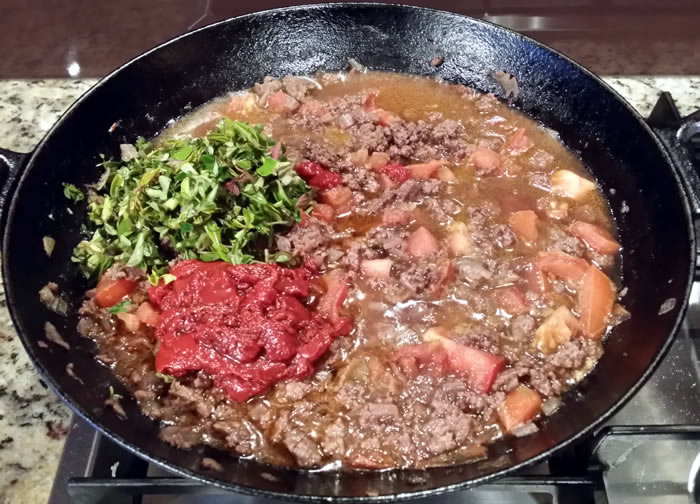 Add mushrooms and simmer for a further 5 minutes.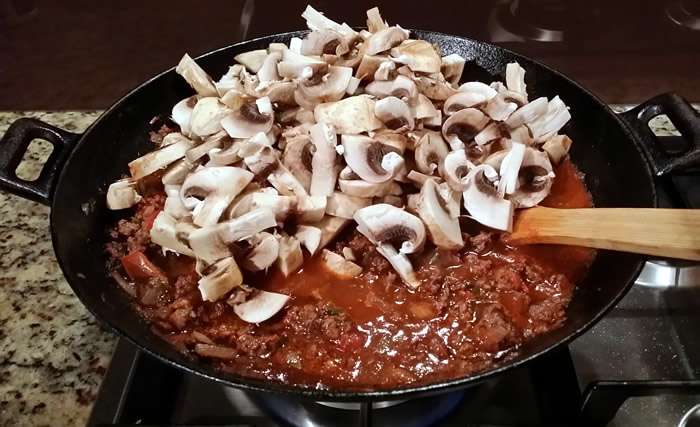 Add Ramara cheese just before serving.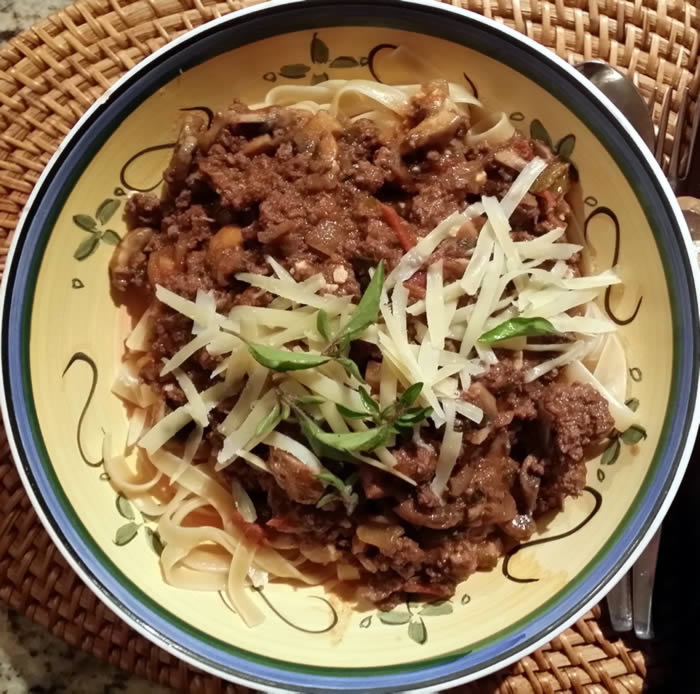 Serve with your favourite pasta garnished with Grana Padano and a sprig of fresh herb.