Really a decadent pork chop, pork cutlets just have the one bone and tend to be cut thicker than pork chops, so perfect crumbed and baked and the flavours in the mash compliment the pork perfectly. Pork chops could be used if you prefer, but just be careful not to dry them out by overcooking. This recipe is quick and easy to prepare, yet impressive enough to serve up at a dinner party by increasing all the quantities.
I've used Grana Padano, but this can be substituted with Parmesan with equally as good results. To make this dish gluten free, use gluten free bread to make the crumbs.
If you are not from New Zealand, kumara is the Maori word for sweet potato.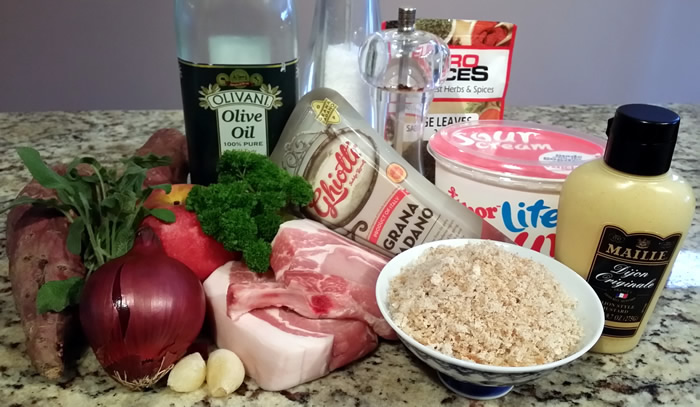 Crumbed Pork Cutlets with Kumara and Apple Mash
(2 servings)
Kumara and Apple Mash
400 grams kumara (scrubbed, gnarly bits cut off, then cubed)
1 apple (peeled, cored and cubed)
1 tablespoon olive oil
1 red onion (finely chopped)
2 cloves garlic (crushed)
Small bunch fresh sage (chopped)
1 tablespoon lite sour cream
1 teaspoon each freshly ground salt & black pepper
Boil kumara and apple, covered in salted water until soft (15- 20 minutes) then drain.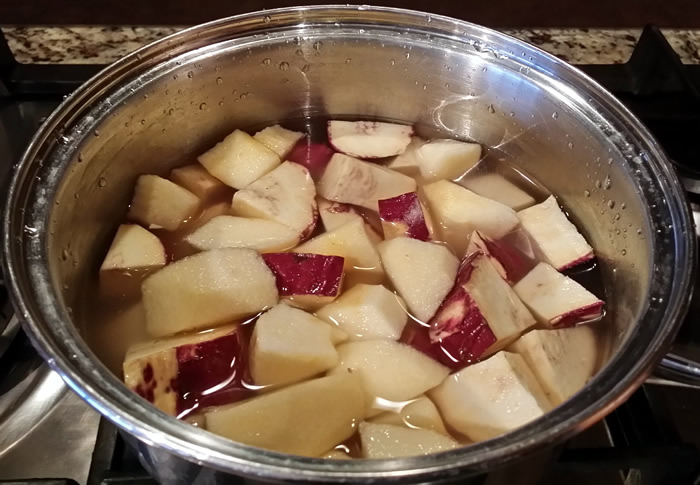 Heat the oil and gently fry the onion, garlic and sage until the onion is translucent.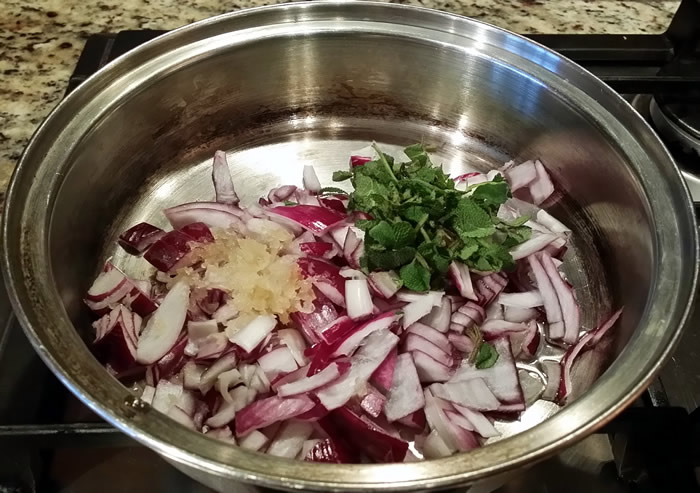 Add the onion mixture, sour cream and salt and pepper to the kumara and apple and mash using a stick blender. (Set aside and keep warm)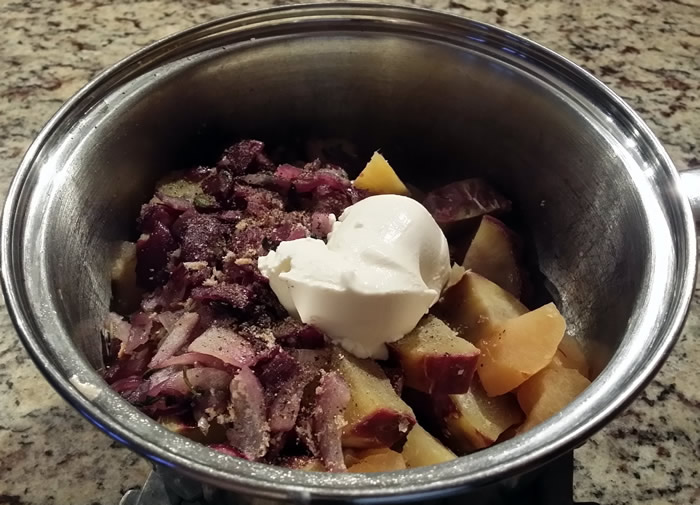 Crumbed Pork Cutlets
2 pork cutlets (200 – 250 grams each)
1 teaspoon Dijon mustard
2 slices wholemeal bread (crumbed)
1 teaspoon dried sage leaves
Freshly ground salt & black pepper
½ cup finely grated Ghiotti Grana Padano
Small bunch parsley (finely chopped)
4 tablespoons olive oil
Season the pork cutlets on both sides then brown in a fry pan (the one used to fry the onions) over high heat for 2-3 minutes on each side then transfer to an ovenproof dish lined with baking paper.
Mix together the remaining ingredients, adding the oil once all the other ingredients are well mixed.
Spread half the mustard on top of each cutlet.
Press half the crum mixture on top of each cutlet.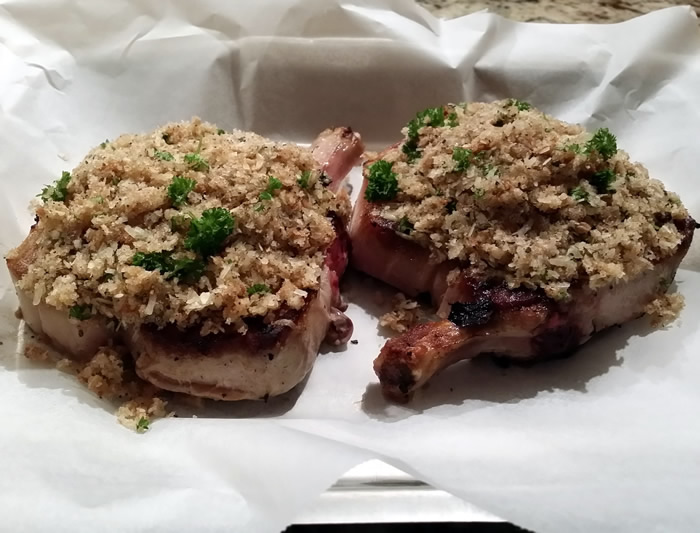 Bake at 200°C for 20 minutes.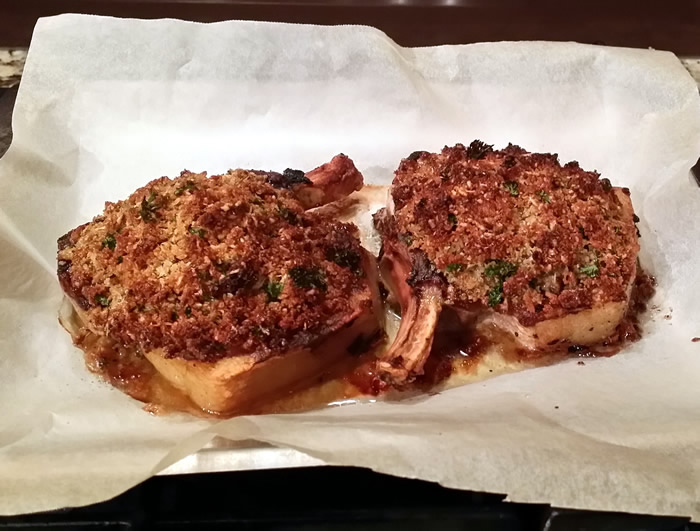 Divide the mash between two plates, top with a cutlet and a sprig of fresh sage.