If you've already made my Baked Beef, Bacon & Mushroom Tortillas, you will have on hand some Mexican Spice Mix for this recipe, but if not you can find the recipe here >>
I've used green cauliflower mainly for the colour, but white cauliflower will taste the same but just not be quite so colourful. I've used colby cheese but this can be substituted for whatever cheese you prefer.
This is a very quick, simple and healthy recipe to serve as a vegetarian main course, or slice each quesadilla in half to make 8 entree size servings.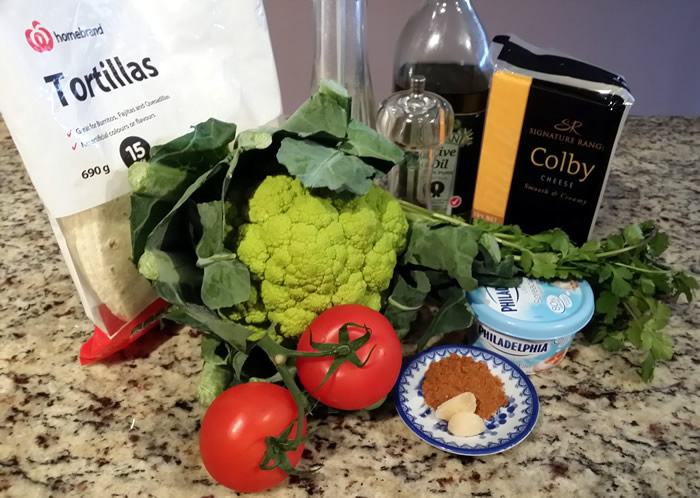 Green Cauliflower Quesadillas
(4 servings)
1 green cauliflower
1 heaped teaspoon Mexican spice mix
2 garlic cloves (crushed)
Small bunch coriander (chopped)
4 tortillas
4 heaped teaspoons lite cream cheese
100 gram grated cheese
2 vine tomatoes (sliced into thin wedges)
Freshly ground salt & black pepper
4 tablespoons olive oil
Cut cauliflower, stem included unless it is tough, and boil, covered in salted until tender (about 10 minutes).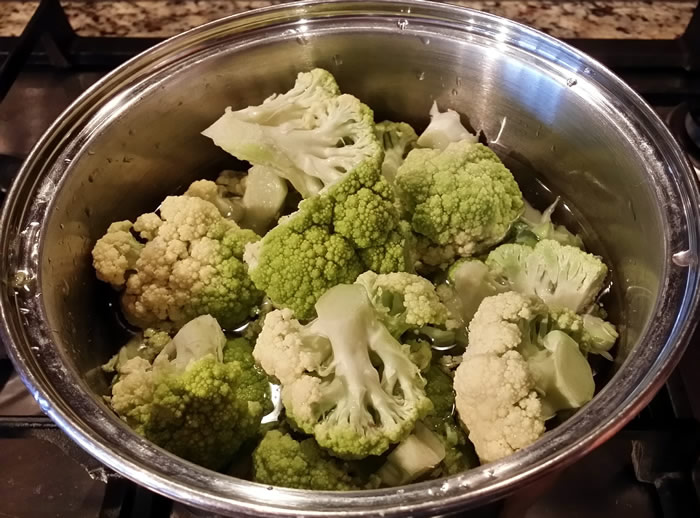 Drain and add the Mexican spice, garlic and coriander to pan and mash using a stick blender.
Lay out the tortillas and spread each one with a teaspoon of cream cheese, a quarter to the cheese, then on one half, a quarter of the tomatoes topped with a generous grinding of salt and pepper.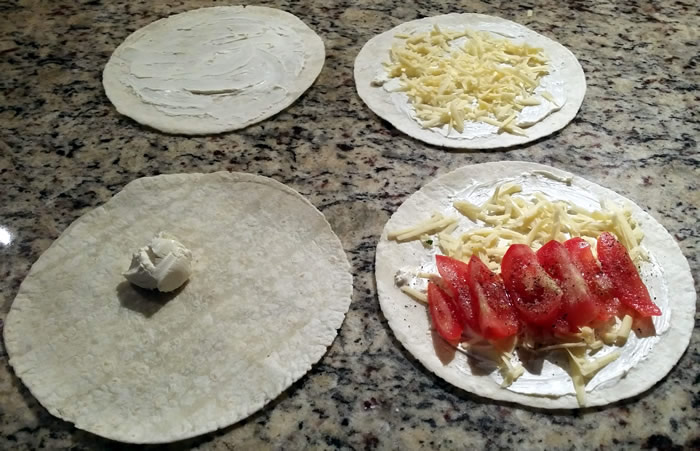 Heat a tablespoon of oil in a fry pan and transfer the tortilla and spread a quarter of the cauliflower mixture on the tomatoes and fry gently until the tortilla is lightly browned.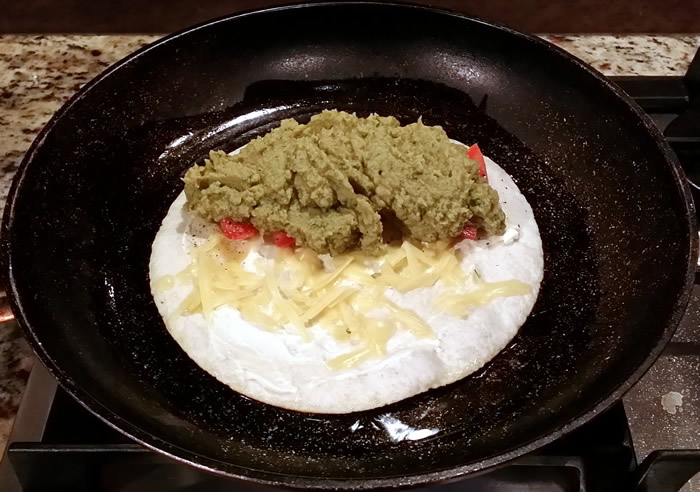 Fold the unfilled side over the filled side, set aside in the oven to keep warm and repeat with the rest of the tortillas.
Garnish with coriander and serve with a dressed green salad.