This is a quick and delicious fish meal which can be made with frozen or fresh fish fillets. It is best made with firm white fillets of fish and small ones make it easier to serve. Fresh tomatoes can be substituted with tinned ones and the result is still good. I have used prepared pesto, but even better if you make your own.
Sumac is a wonderful spice made from the dried red fruits (drupes) of the genus Rhus which are ground into a tangy, rusty red powder which is widely used in Middle Eastern and North African cooking. It has a delicious sourness and astringency to it and adds a superb lemony taste to salads, fish, meats and is used as a garnish on meze dishes and rice – a great addition to your spice selection if you don't already have it!.
If you have an ovenproof frypan, this dish can be made from start to finish in the one pan, but you may prefer to bake it in a separate casserole dish, as I did (just looks a bit nicer for serving at the table)
Baked Fish with Parmesan Topping
(Serves 4)
10 frozen Whiting fillets (thawed)
5 heaped teaspoons pesto
Sauce
1 tablespoon butter + 2 tablespoons olive oil
1 large onion (chopped)
3 cloves garlic (crushed)
8 small tomatoes (or 4 large)
½ cup dry white wine
1 lemon (juice of + 2 teaspoons finely grated zest)
2 tablespoons capers
Freshly ground salt & pepper to taste
Topping
4 toast slices wholemeal bread (processed into crumbs)
¾ cup parmesan (finely grated)
½ teaspoon sumac
Freshly ground salt & pepper
3 tablespoons chopped parsley
⅓ cup extra virgin olive oil
Gently fry onions and garlic in the butter/oil in a large frypan until just starting to brown, the add tomatoes, wine, lemon juice and zest and simmer until reduced to a thick sauce.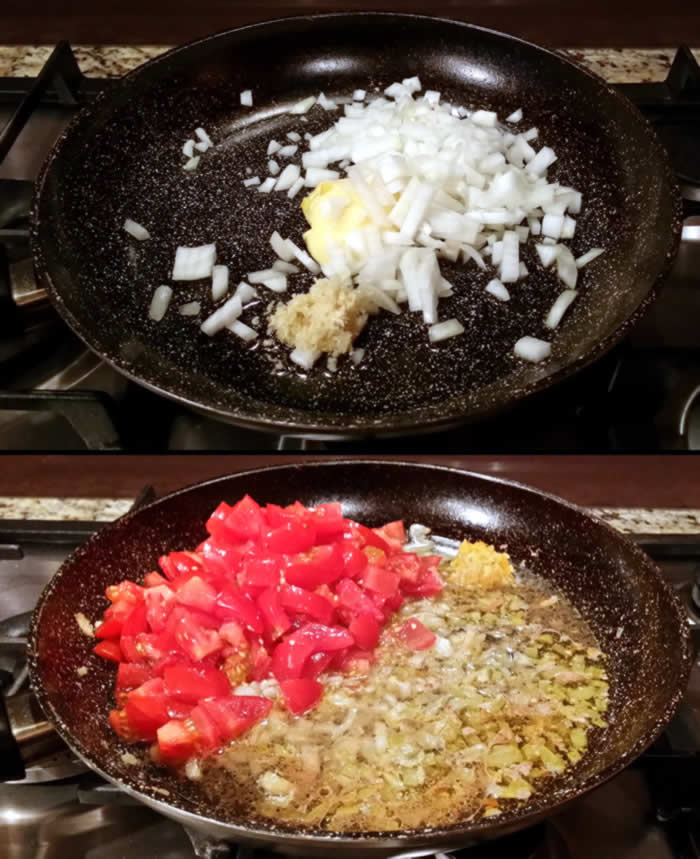 Add capers, season and if preferred, transfer sauce to greased casserole dish.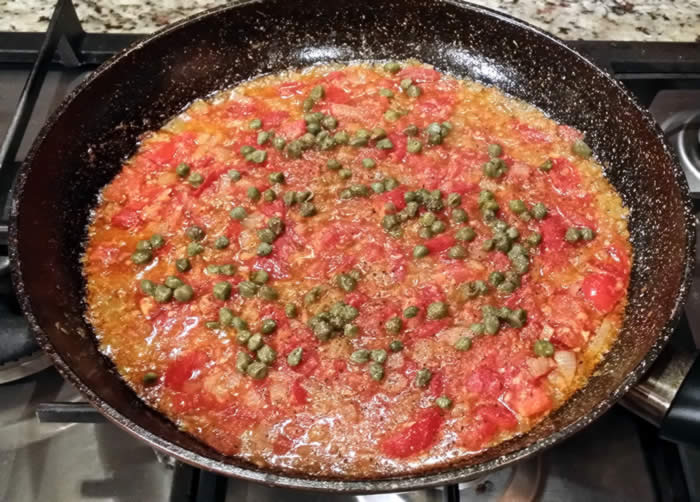 Lay fish fillets on top of the sauce and spread with the pesto.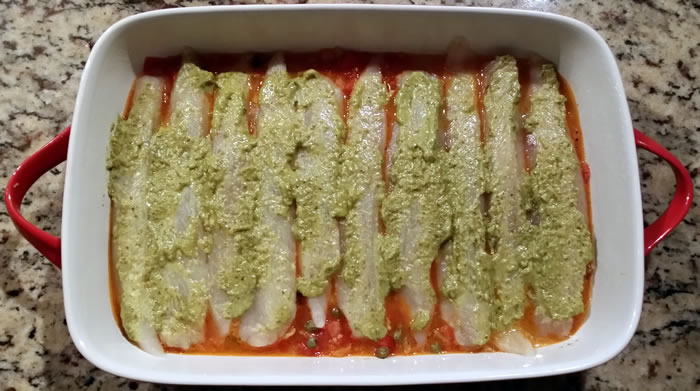 Combine all topping ingredients in a large bowl.
Spread topping evenly on the top of the fish.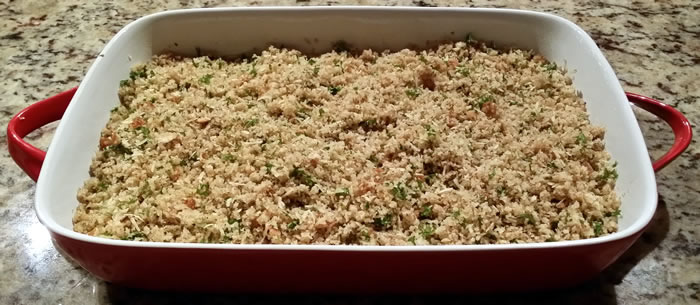 Bake at 180°C for 15 minutes.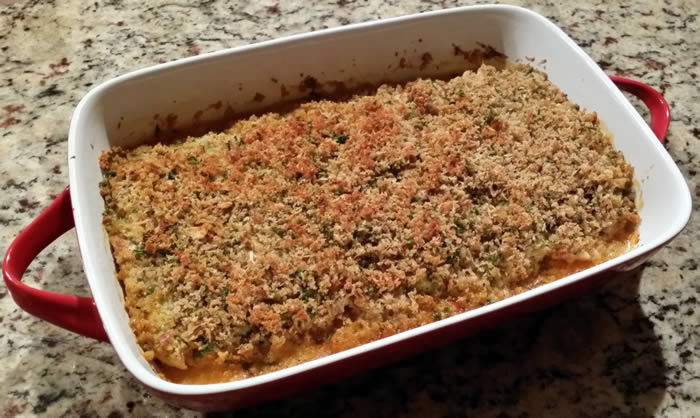 Serve with salad or steamed beans.