This is a very easy salad to make, especially if you have a grater attachment on your food processor, is super healthy and the perfect accompaniment for barbecued or grilled fish, meat, chicken etc.
If you rinse and drain the beetroot after grating then squeeze out excess water, this will help to prevent the beetroot colouring the carrot red as well.
If you don't have almond oil, you could substitute macadamia nut, avocado or even olive oil, use your favourite vinegar if you don't have sherry vinegar and crumbled blue cheese could be substituted for feta if preferred.
Toast pumpkin seeds in exactly the same way as described in my Ginger Beef recipe >>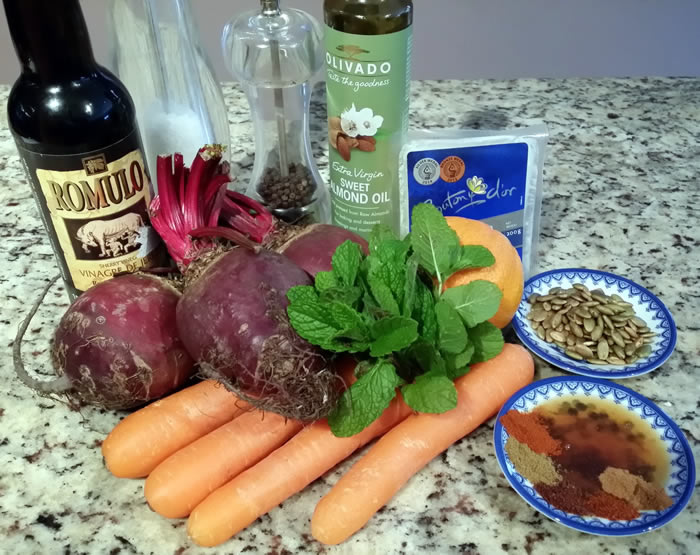 Moroccan Raw Beetroot & Carrot Salad
(6 – 8 servings)
3 beetroot (scrubbed, gnarly bits removed then grated and rinsed)
4 carrots (grated)
80 grams feta (crumbled)
2 tablespoons roasted pumpkin seeds
Small bunch of mint leaves (chopped)
Dressing
1 tablespoon natural honey
Juice of one orange
2 tablespoons almond oil
2 tablespoons sherry vinegar
¼ teaspoon each sumac, paprika, chilli powder & cinnamon
1 teaspoon each freshly ground sale & pepper
Mix together the carrot, beetroot and mint in a large bowl. Put all the dressing ingredients together in a bullet or food processor and process until well mixed then stir through salad.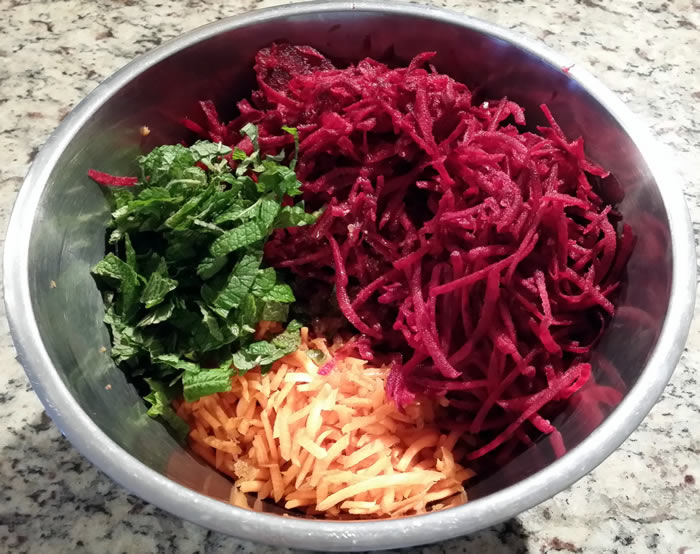 Transfer to a serving dish and top with the feta and pumpkin seeds.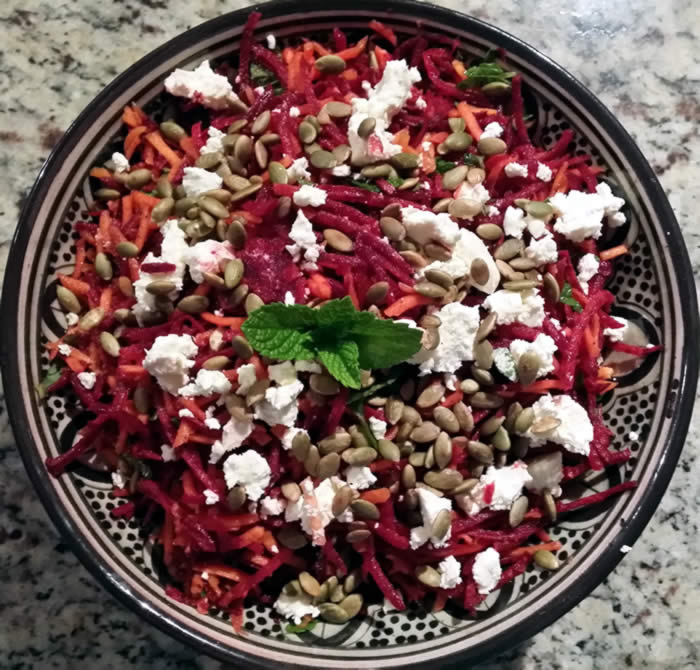 Pictured below served with a seared tuna steak >>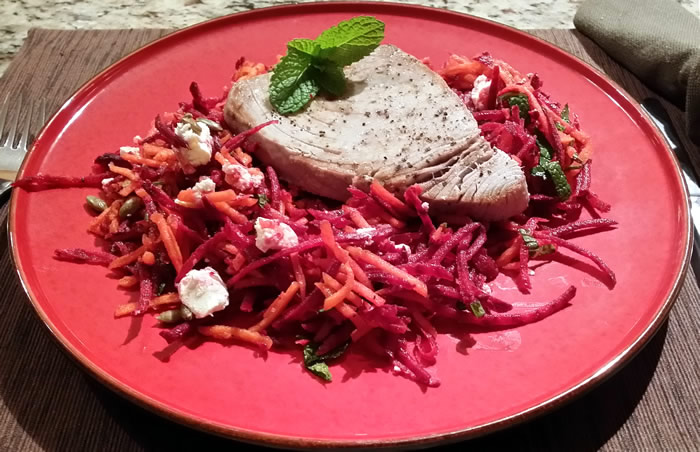 Best served immediately so that everything retains it's own colour.