I've used shoulder chops, which are a very economical cut of pork and this recipe just dresses them up and makes them more interesting and is an easy dish to prepare. To make it a bit more "up market" you could use pork steaks or cutlets.
Fresh bay leaves from the garden are preferable, but if you don't have fresh, you can use dried. (I had extra to use as a garnish and then forgot to put them on for the photograph)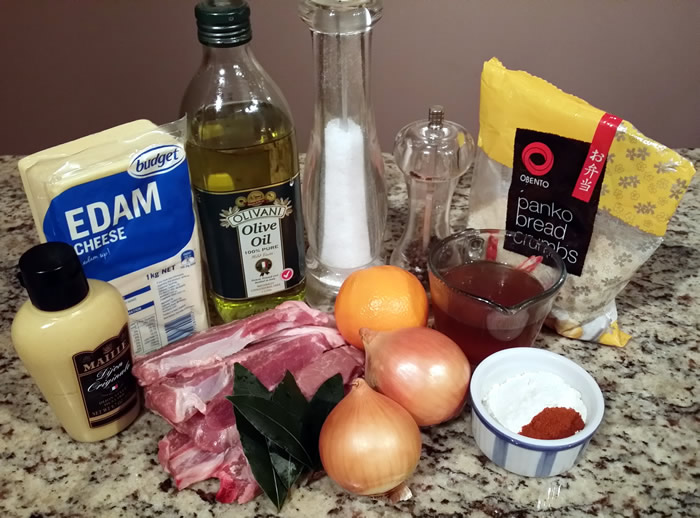 French Onion Pork Chops
(Serves 4)
4 pork shoulder chops (about 800 grams in total)
2 tablespoons flour
1 teaspoon paprika
Freshly ground salt & black pepper
2 tablespoons olive oil
2 large onions (sliced)
Bay leaves
1 heaped teaspoon Dijon mustard
500 ml beef stock
Juice of 1 orange
Topping
1 cup panko crumbs
3 tablespoons olive oil
135 grams Edam cheese (grated)
Zest of 1 orange (finely grated)
Freshly ground salt & black pepper
Mix together the flour, paprika, salt and pepper in a large plastic bag and place the pork chop in and shake to coat (reserve leftover flour).
Spray a large fry pan lightly with oil and fry chops on medium high heat on both sides to brown and render as much fat out as possible. Set chops aside and wipe out fry pan.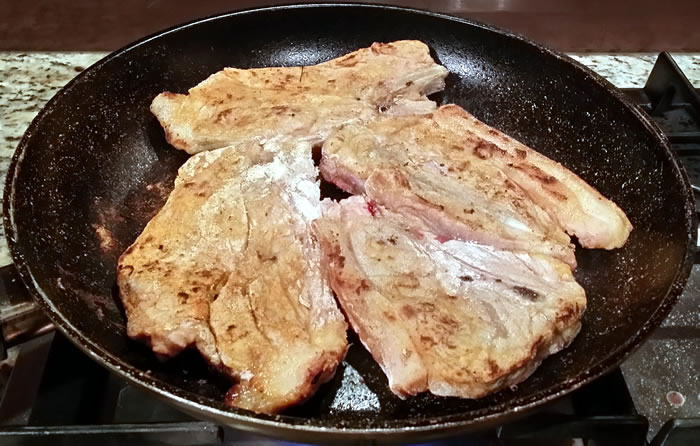 Heat 2 tablespoons of olive oil in the fry pan and gently fry the onions, bay leaves, salt and pepper until the onions caramelise (about 15 – 20 minutes).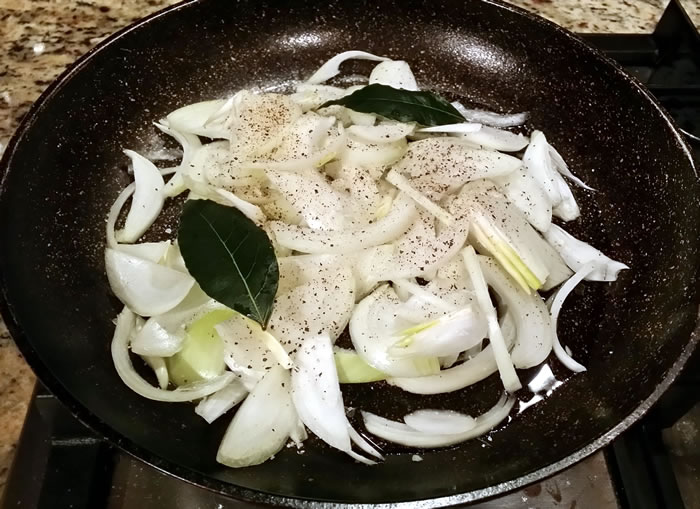 Add the remaining flour mixture (left over from coating the chops) and stir through the onion mixture until it is all coated.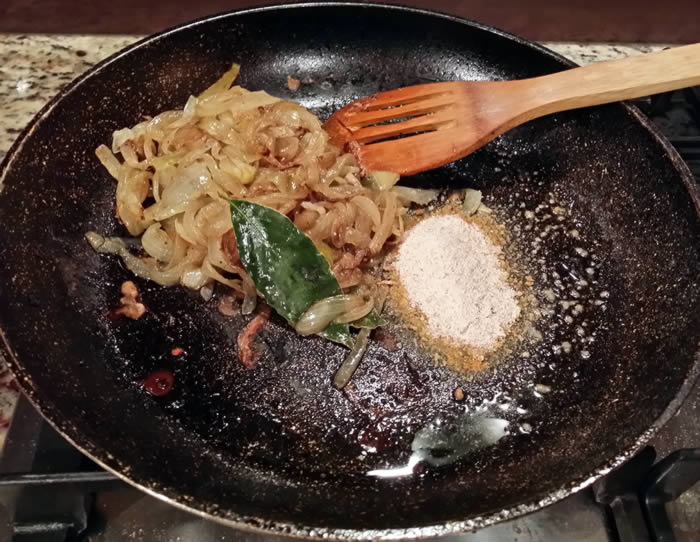 Add the beef stock, orange juice and mustard and simmer gently, stirring until it forms a thick sauce.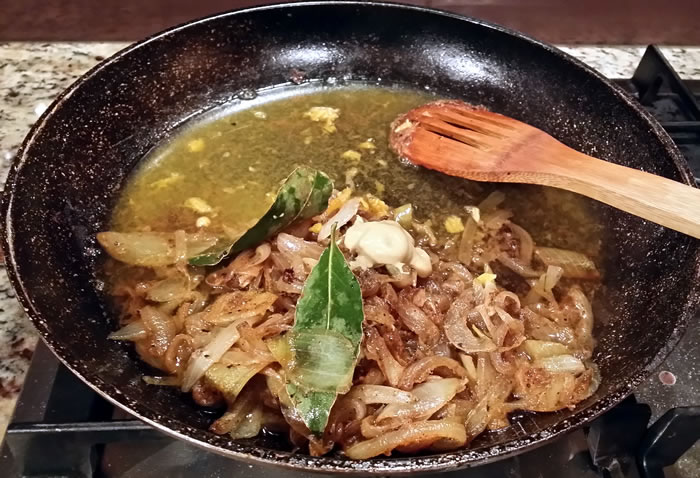 Lay the chops in a large, greased ovenproof casserole dish.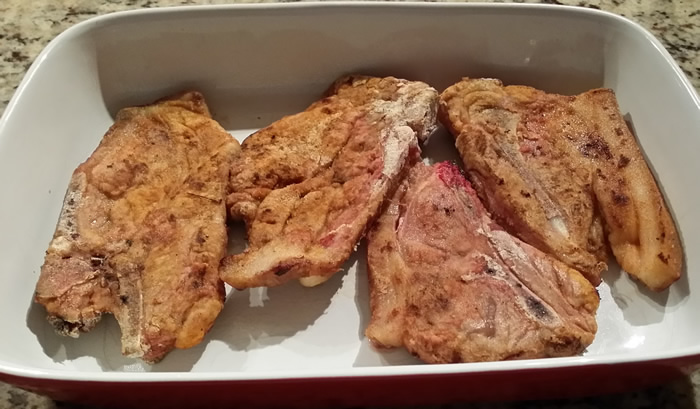 Pour the sauce over the chops.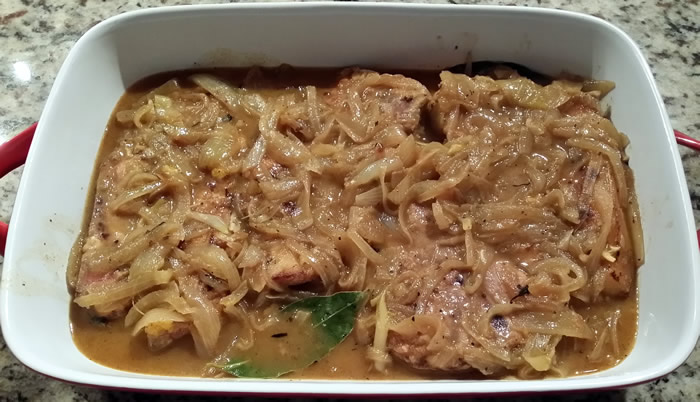 Mix together the panko crumbs, cheese, orange zest, oil, salt and pepper in a large bowl.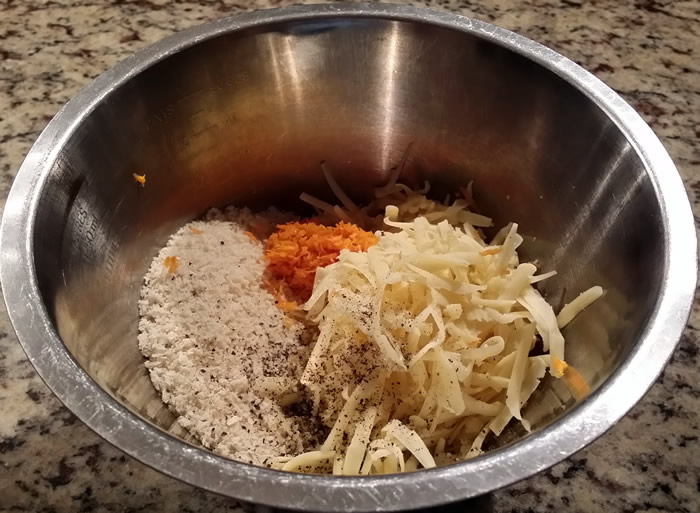 Spread on top of the chops and sauce.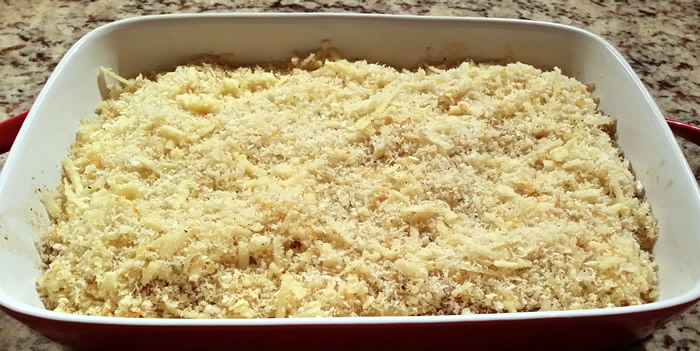 Bake at 180° C for 30 minutes. (Bake lower down in the over so the topping doesn't overcook)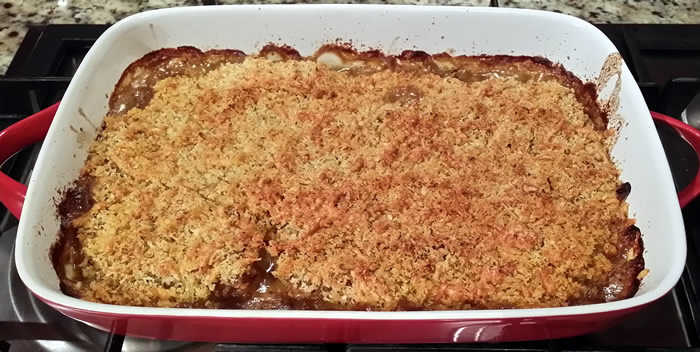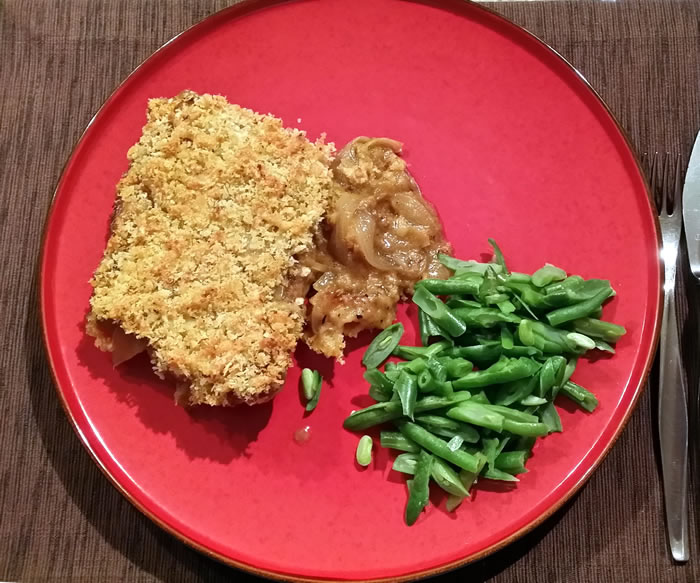 Serve immediately with steamed green vegetables or salad.