This recipe is so easy, yet impressive enough to serve as a dinner party entree or even a vegetarian main course.
I have used "shop bought" pesto which negates having to use salt, as combined with the other cheeses makes this dish salty enough for my palate, but you may need to add salt if your pesto is not salty enough.
Button mushrooms are easier to stuff than some other varieties as they are very thick-walled and keep their shape, but the stuffing will tastes great with other mushroom varieties as well.  The button mushrooms I used were very large, but you could use a dozen small ones and serve as a party nibble.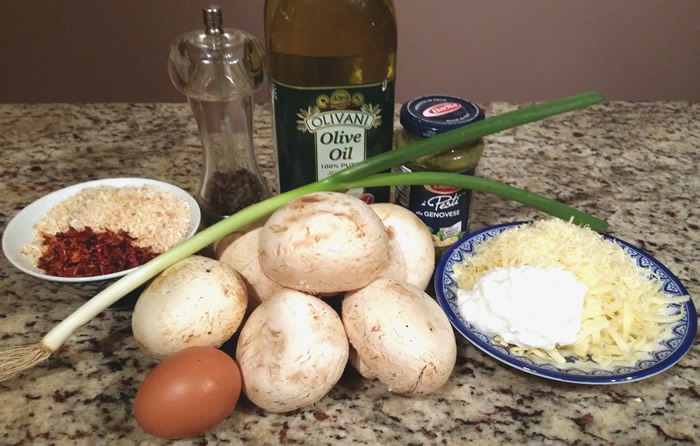 Cheesy Stuffed Mushrooms
(Serves 6 as an entree or 3 as a main course)
6 large button mushrooms
1 cup edam cheese (grated)
½ cup parmesan cheese (finely grated)
1 heaped tablespoon lite cottage cheese
½ cup breadcrumbs (fresh or panko)
1 heaped tablespoon dried red capsicum
1 spring onion (chopped)
2 heaped teaspoons pesto
½ teaspoon freshly ground black pepper
1 egg (lightly beaten)
3 tablespoons olive oil
Pull stalks out of mushrooms, chop and add to the rest of the ingredients in a bowl and mix together. Place mushrooms on an ovenproof tray lined with baking paper.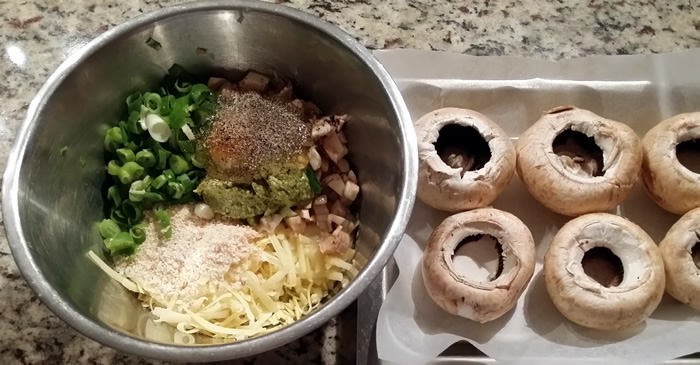 Stuff the mixture evenly between the mushrooms and tent tin foil over the top.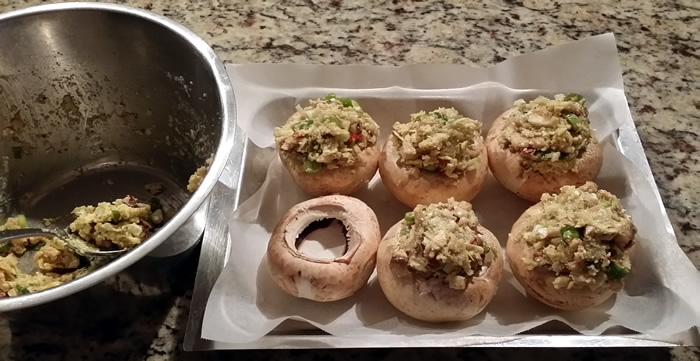 Bake at 180° C for 15 minutes, then take foil off and put under the grill at 250° C for 5 minutes.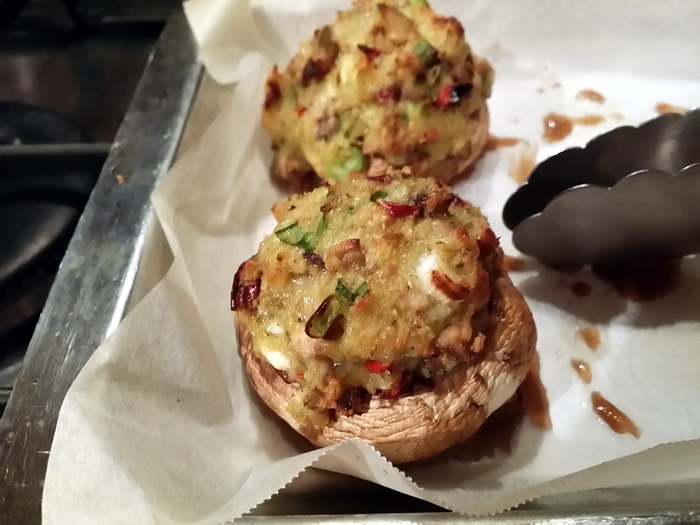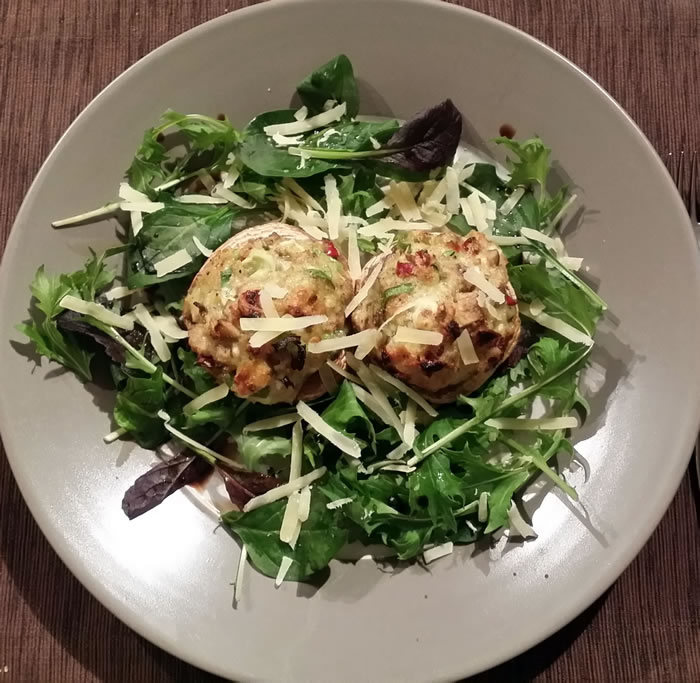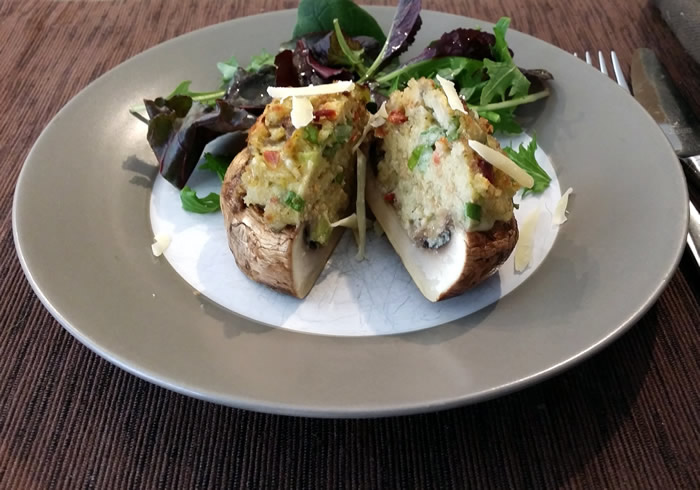 Serve immediately on a dressed green salad garnished with grating of parmesan.