I was very fortunate to win a hamper of gourmet Ghiotti goodies recently, so am enjoying incorporating them in my recipes and in this, the first using Ghiotti products, I have used the Ghiotti Borlotti Beans (a variety of kidney bean which are widely used in Italian cooking and have a sweetish flavour with a smooth creamy texture – they also work well in salads and casseroles) and Ghiotti Chorizo Barbeque (full of the traditional flavours of smoked paprika, red peppers and the highest quality pork, this blend is a fresh chorizo, which means it hasn't been cured so it is softer than the preserved variety and requires cooking).
I have used kale that was growing in the garden, but you could substitute, spinach, silverbeet or even green beans if you prefer.
The mix of flavours –  caramalised red onion, smoky chorizo, earthy beetroot and salty feta is simply delicious! There is no need to add salt, as the feta and chorizo provide the perfect salt balance to the other ingredients.
Use fresh beetroot – just peel off any gnarly bits, then cube and boil, covered in salted water for 10 – 15 minutes then drain and set aside, adding the kale so that it wilts.
Warm Beetroot, Borlotti Bean & Chorizo Salad
(Serves 6 – 8)
1 tablespoon olive oil
2 red onions (sliced)
1 heaped teaspoon caraway seeds
Freshly ground black pepper
200 grams Ghiotti Chorizo Barbecue (sliced on the diagonal)
400 gram can Ghiotti Borlotti Beans (drained)
800 grams cubed cooked beetroot
Small bunch kale (chopped and de-veined if leaves are large)
Dressing
100 mls balsamic vinegar
1 tablespoon olive oil
1 tablespoon Dijon mustard
3 good dashes tabasco sauce
100 gram feta cheese
Heat olive oil in a large frypan and add onions, caraway seeds and pepper and fry gently until just translucent.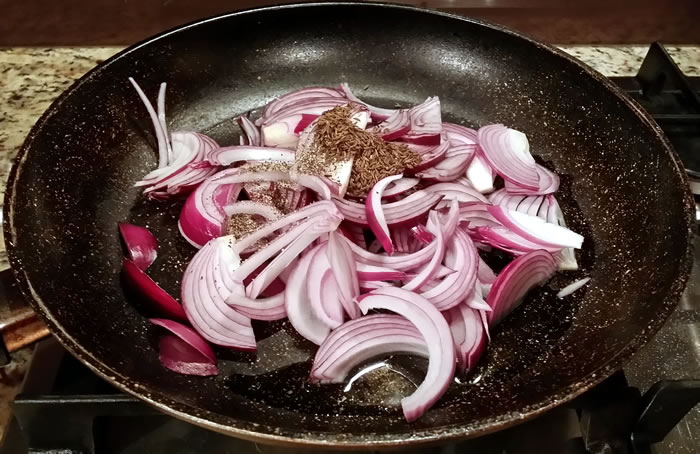 Add chorizo and continue to fry gently, stirring occasionally until the onions are caramelised and the chorizo cooked (about 10 minutes).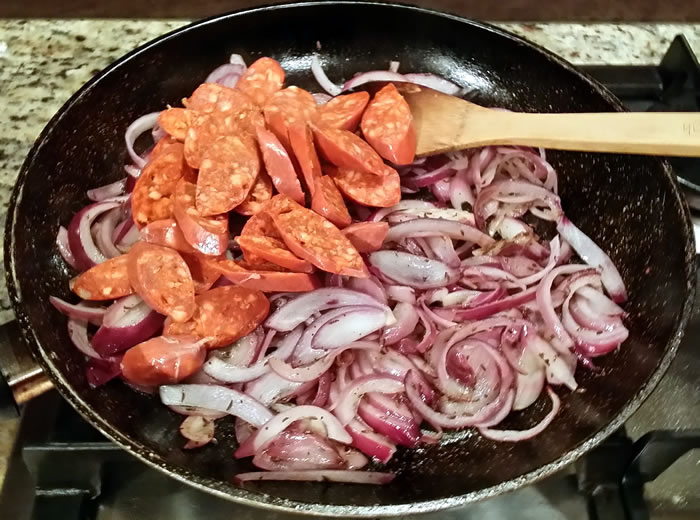 Add the beans and stir through.
Add the beetroot and kale, stir through and heat gently for about five minutes. Mix together the dressing ingredients and add most of it (reserve a little) to the pan and heat through.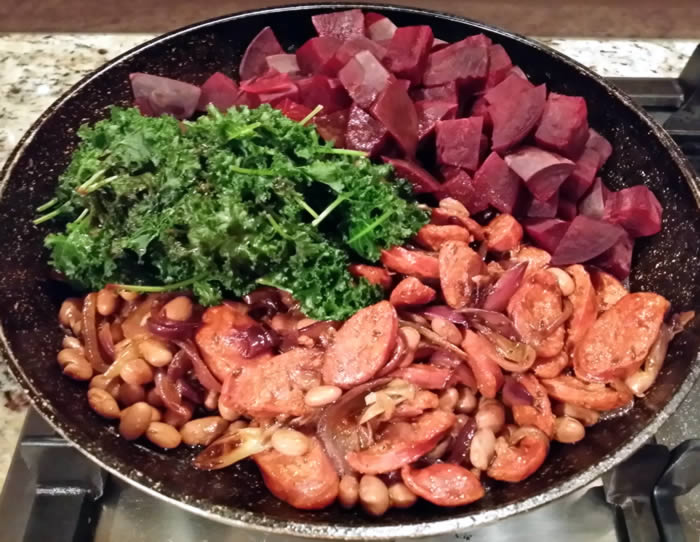 Transfer to a serving dish and crumble the feta on top.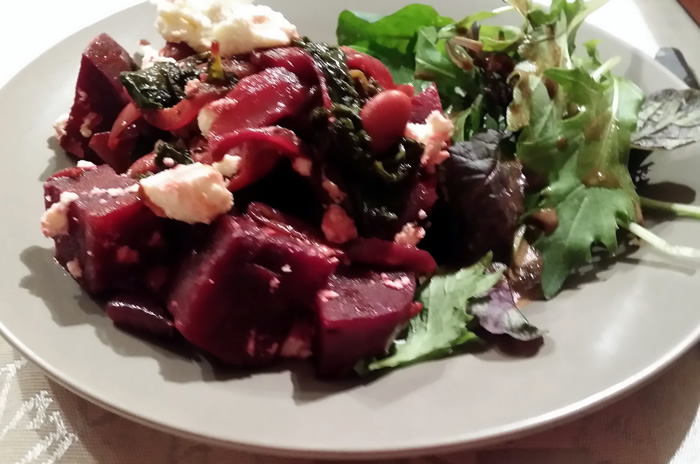 Serve on green salad leaves drizzled with the remaining dressing.