I love traditional, crumbed wiener schnitzel, but also think that thinly sliced meats are something that you can be quite creative with, so have come up with this recipe, which is quite simple, but just requires a little extra time to roast the eggplant slices before assembly (or they could be cooked ahead and stored, for up to a couple of days until required).
Bocconcini are fresh mozzarella balls about the size of a golf ball. Originally from Southern Italy, they are rich in calcium, iron, phosphorus plus vitamins A and B. Bocconcini is also a good choice for people watching their weight as it has 25 per cent less fat than cheddar. Fresh mozzarella can be eaten uncooked and is also great cooked in this dish as it oozes out when the rolls are sliced for serving.
I've used panko crumbs, but substitute with gluten free crumbs if preferred to make this recipe gluten free.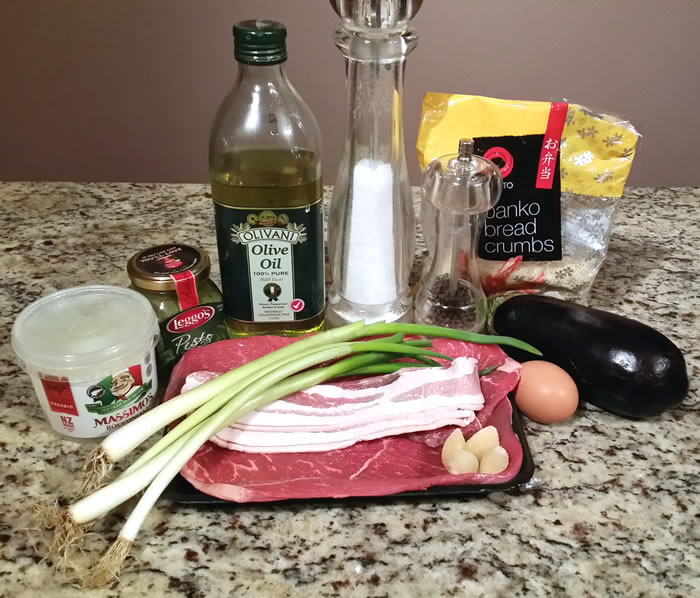 Bacon wrapped Beef Schnitzel stuffed with Eggplant & Bocconcini
(Serves 4)
I large eggplant (thinly sliced)
⅓  cup olive oil
4 cloves garlic (crushed)
Freshly ground salt & pepper
2 large pieces beef schnitzel (250 grams each)
2 heaped teaspoons pesto
125 grams bocconcini (each ball sliced in half)
4 spring onions (sliced – reserve some for garnish)
4 rashers streaky bacon
1 egg (beaten)
Panko crumbs (enough to completely cover each roll)
Brush each side of eggplant liberally with olive oil, then spread with garlic, salt & pepper and place on an oven tray lined with baking paper.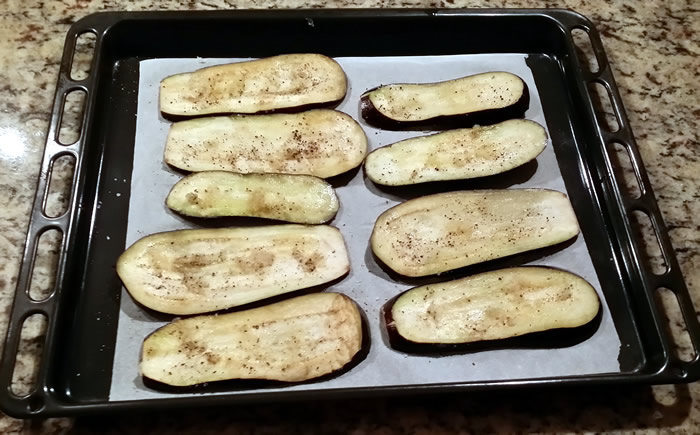 Bake for 20 minutes at 200°C. Remove from oven and turn oven down to 180°C.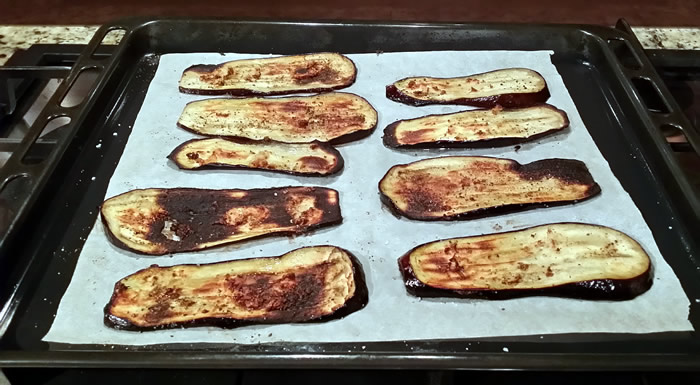 Spread each piece of schnitzel with pesto.
Layer with eggplant (saving two slices for garnish), then spring onions and finally bocconcini slices and role up.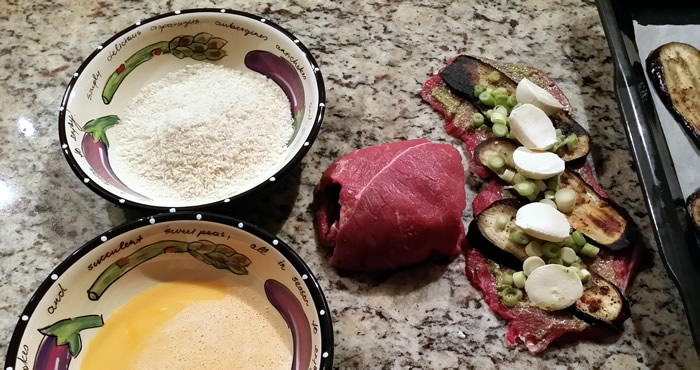 Wrap two slices of bacon, first one then the other, around each piece of rolled up schnitzel, in the opposite direction to how they are rolled so that it completely covers the side edges with the hole.
Dip each roll into the egg, then roll in panko crumbs.
Place back on the oven tray lined with baking paper that was used for the eggplant and bake for 30 minutes at 180°C.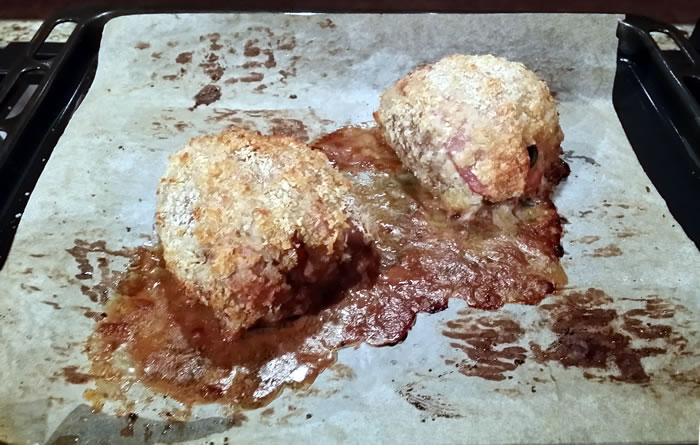 Slice reserved eggplant in half lengthwise (so you end up with 4 long thin slices) and roll up.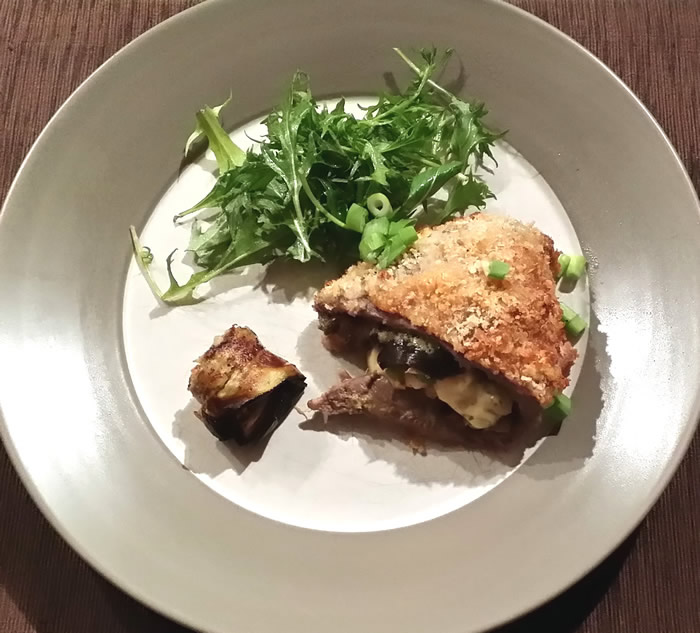 Slice each schnitzel in half on the diagonal and serve garnished with the eggplant, a sprinkle of spring onions and a green salad or steamed green vegetables.