This hearty soup is quick and easy to make, yet tastes and looks good enough to serve to discerning guests. I have used purple skinned kumara (sweet potato), but any colour will work just as well.  It isn't necessary to peel the kumaras, but scrub them carefully and cut out any blemishes before cubing.
I used a very hot bonnet chilli and removed the seeds as they are like little black rocks, but choose a chilli with the degree of heat that you prefer, but keep in mind that the kumara, sweetcorn and coconut cream do reduce the heat from the chilli considerably.
Substitute chicken stock for vegetable stock to make vegetarian soup.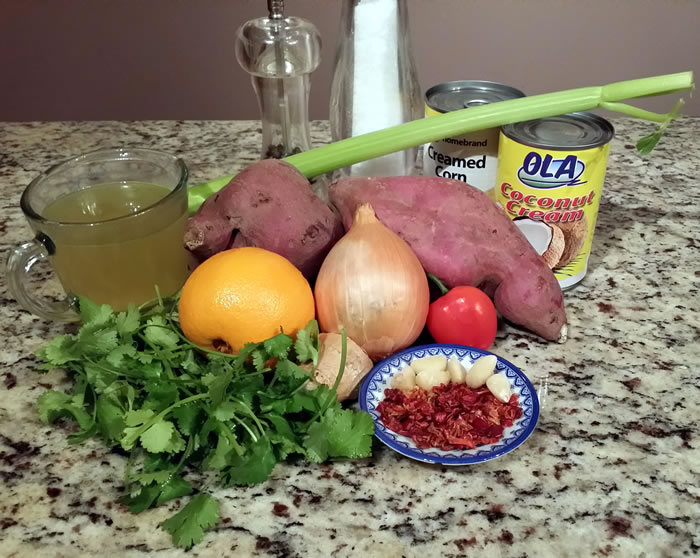 Kumara & Sweetcorn Soup
(Serves 4 – 6)
1 kg kumara (cubed)
Knob of butter with dash of olive oil
6 cloves garlic (chopped)
1 onion (chopped)
1 chilli (chopped)
1 tablespoon chopped ginger
1 stalk celery (sliced)
1 orange (grated zest & juice)
300 mls chicken stock
400 gram can creamed corn
100 ml coconut cream
3 teaspoon dried red capsicum
Freshly ground salt & black pepper
Small bunch coriander (chopped – reserve some for garnish)
Boil kumara in a large saucepan, covered in salted water until soft (15 – 20 minutes), drain and set aside.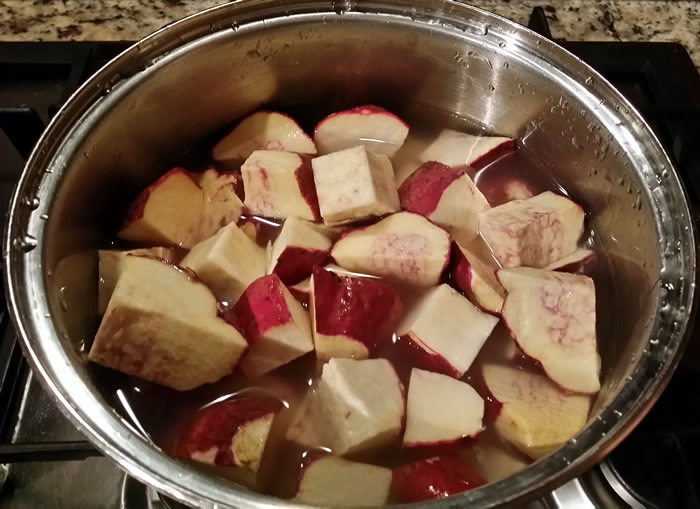 Heat butter/oil in a frypan and gently fry garlic, onion, ginger and chilli until onion is translucent (about 15 minutes).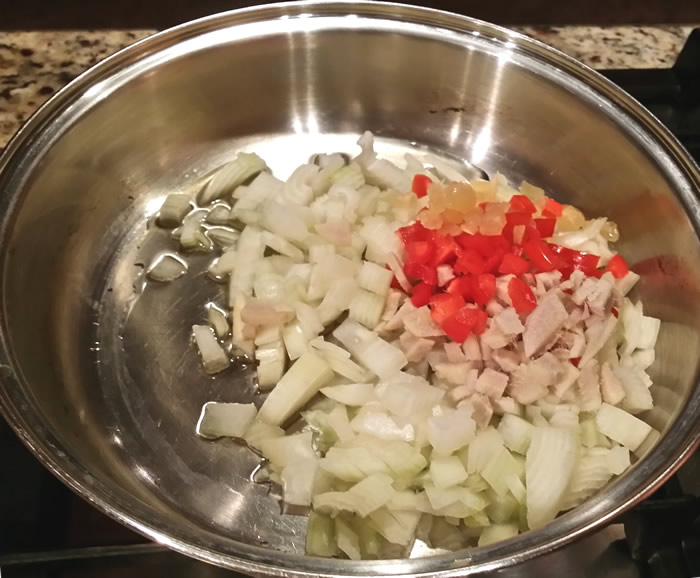 Add celery and orange zest to pan and simmer gently for a further 15 minutes.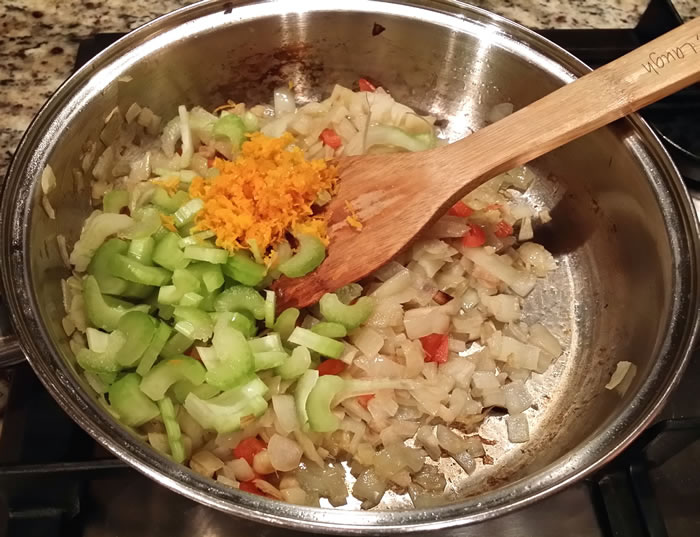 Transfer to drained kumara in the large saucepan, add stock and orange juice and use a stick blender and puree it.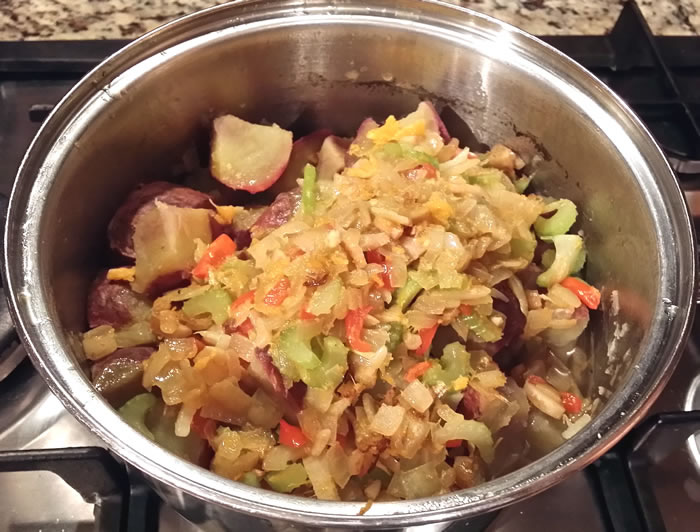 Add creamed corn, coconut milk, dried capsicum, salt and pepper and stirring, gently bring back to boiling point.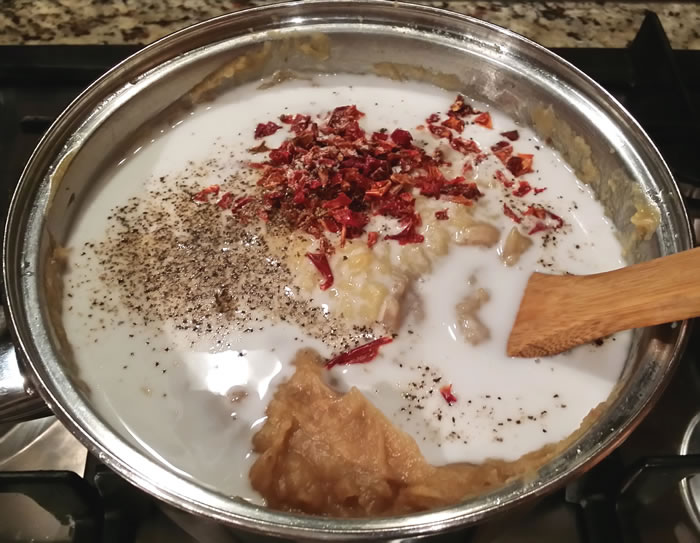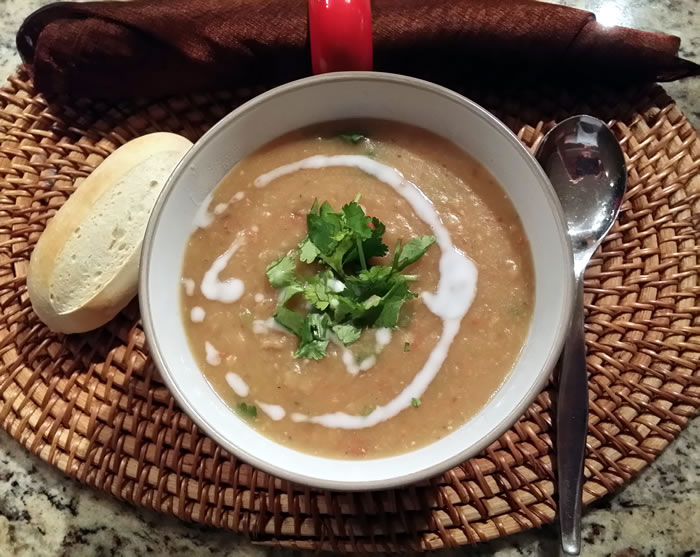 Serve garnished with coriander and a swirl of coconut cream.