The perfect way to spice up bland sausages is to turn them into a curry.  The sausages I used were part of a meat pack, precooked so they looked like they had been grilled, very bland, seemed to have no fat at all (a good thing) and although the packaging mentioned the different meats they contained, I think the quantity was miniscule, so if you used vegetarian sausages I'm sure the end result would be just as delicious.
I have used edamame beans for both their texture and taste, but you could use peas, or even green beans if you prefer. The beans were frozen, so I just left them on the bench to thaw a little until it was time to add them.
The cherry fruit paste I used was designed for use with a cheese platter, but when I opened it I found it had crystallised a little, so rather than waste it, added it to this curry, but any fruit chutney you have will work just as well.
My favourite rice with curries is basmati, but this curry can be served with your favourite rice, couscous, orzo or whatever takes your fancy.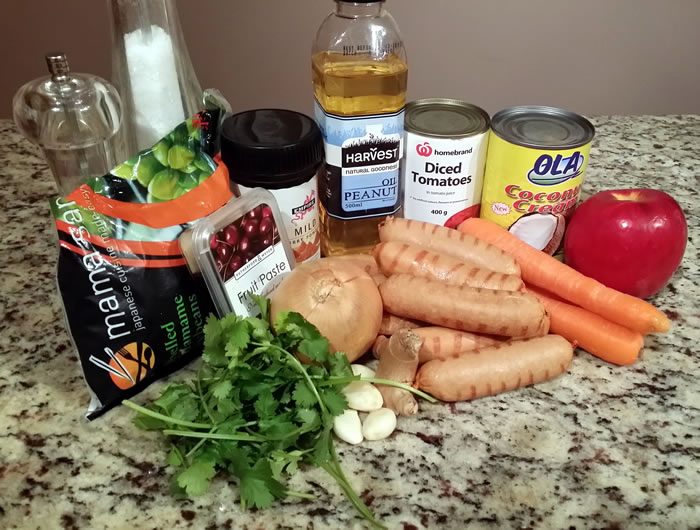 Old Fashioned Curried Sausages
(4 servings)
2 tablespoons peanut oil
1 large onion (chopped)
3 small carrots (sliced)
4 cloves garlic (crushed)
1 heaped tablespoon finely chopped fresh ginger
2 tablespoons mild curry powder
1 teaspoon each salt & freshly ground salt & black pepper
1 apple (peeled and diced)
400 gram can diced tomatoes
100 grams fruit paste/chutney
8 precooked sausages (cut into 20 mm slices)
250 grams edamame beans
400 mls coconut cream
Small bunch fresh coriander (chopped – reserve a little for garnish)
Heat the oil in a wok and add the onions, garlic, ginger, carrots, salt and pepper and fry gently for 10 minutes.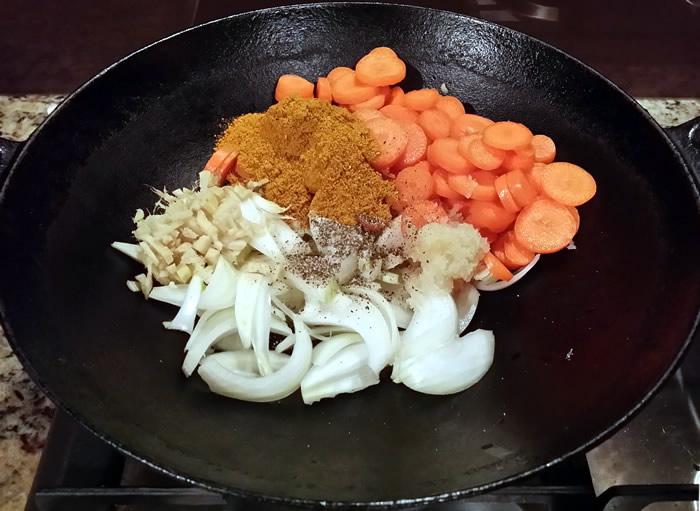 Add the apple, tomatoes and chutney, stir through and simmer for 5 minutes.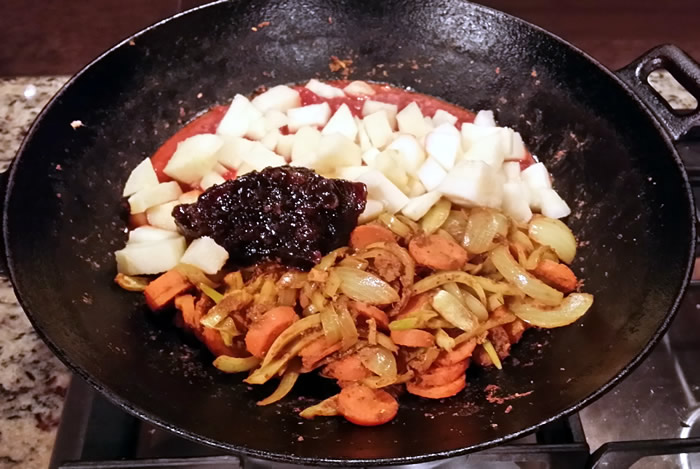 Add the sausages and edamame beans and simmer for another 15 minutes.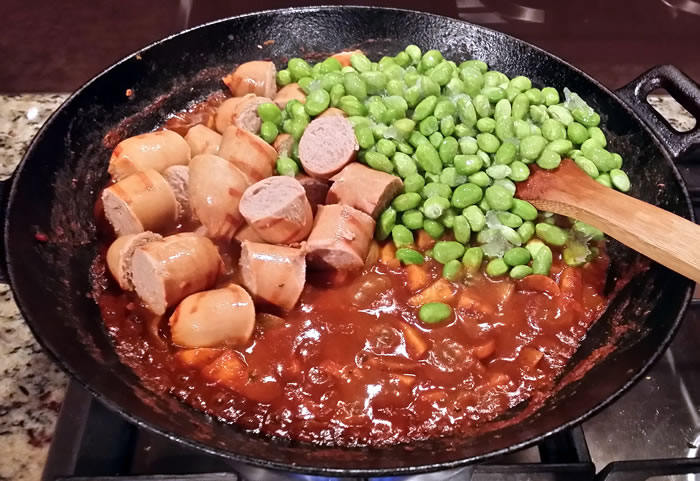 Add the coconut cream and coriander.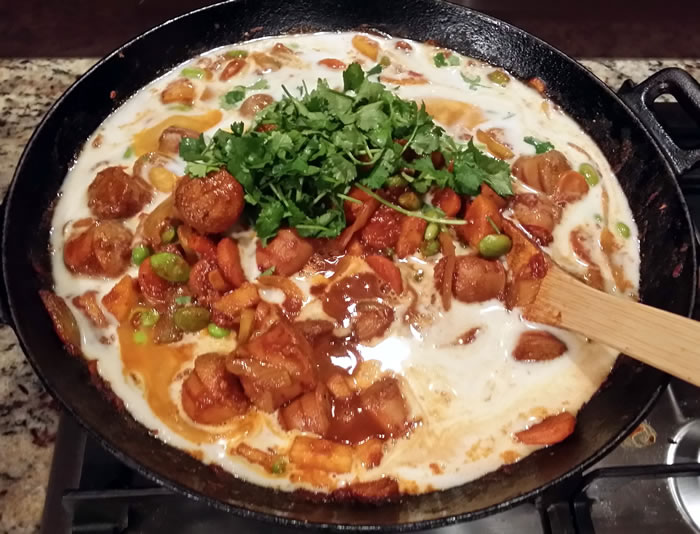 Stir through on gentle heat until it reaches boiling point.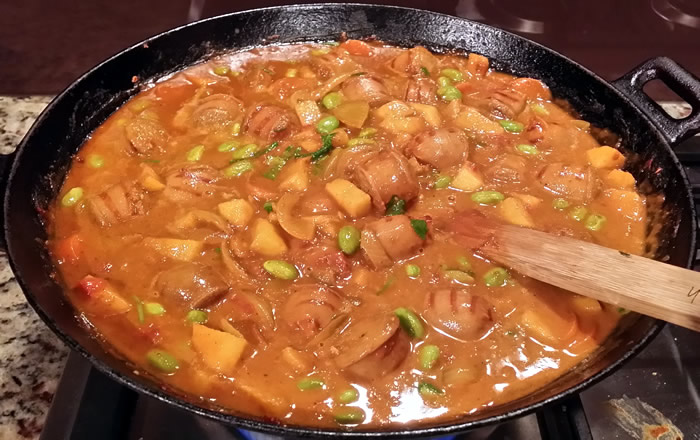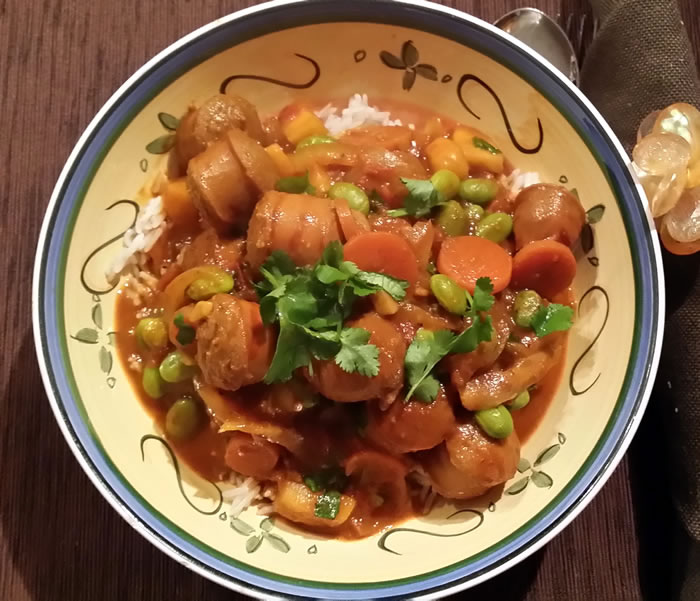 Serve in large bowls over rice.