Kohlrabi is such a versatile vegetable and perfect in risottos because it remains crunchy even after its been cooked, so along with its subtle radish flavour, it adds another texture to the risotto. If you are lucky enough to find a kohlrabi with its leaves intact, chop them and include them in the risotto when you add the coriander.
I have used Carnaroli Rice, and the package states "Carnaroli is the king of risotto rices, with a short firm grain … sourced from rich and luxuriant fields of the Lombardy region in Italy". I have to agree that this rice is perfect for risotto and seemed to absorb more of the flavours than the more common Arborio rice, with a slightly drier result that gives a better texture and presentation.
I have used chicken stock, but good quality vegetable stock can be used to make this recipe vegetarian.
I served this risotto with thickly sliced boerewors sausage – a perfect match!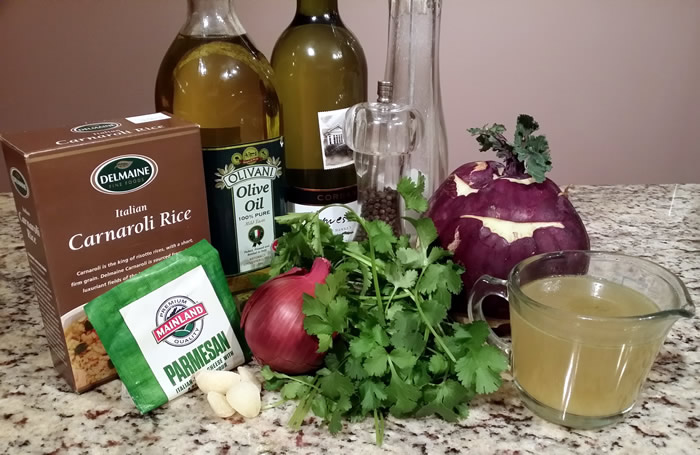 Kohlrabi Risotto
(Serves 6 – 8)
3 tablespoons olive oil
600 grams kohlrabi (peeled and chopped in 5mm cubes)
1 red onion (finely chopped)
4 cloves garlic (crushed)
500 grams Carnaroli rice
1 cup chopped coriander
5 cups chicken stock
1 cup dry white wine
1 cup finely grated parmesan cheese
Freshly ground salt & black pepper
Heat the oil in a large wok and add the kohlrabi and red onion and fry gently until the onion is transparent.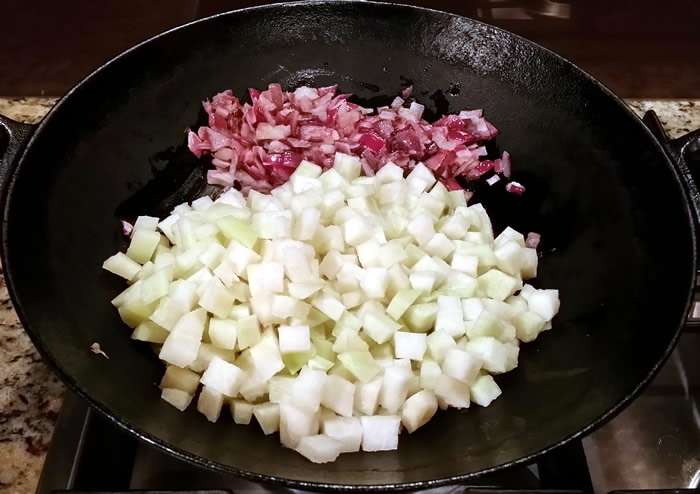 Add the garlic and rice and stir through, gently frying for a couple of minutes.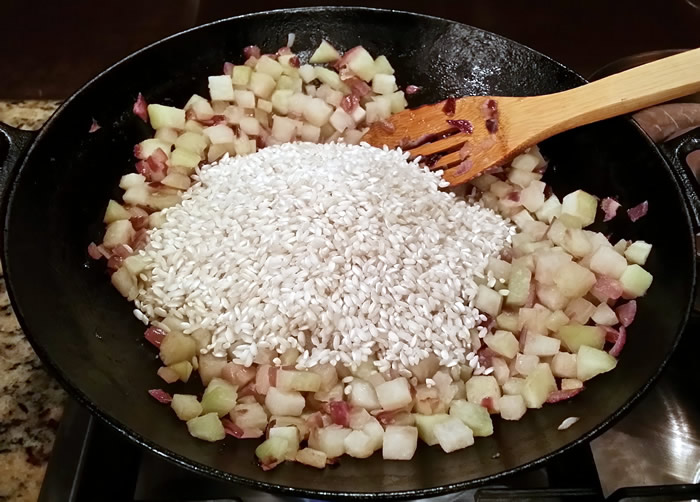 Add the wine and one cup of stock and stir.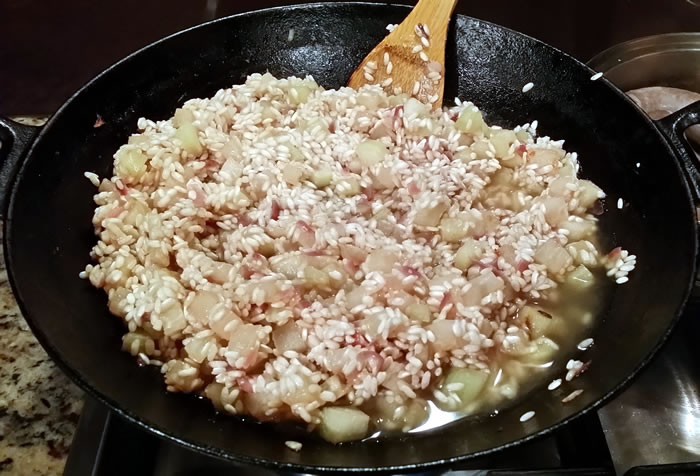 When it is almost absorbed add more stock and continue until all stock has been absorbed but be careful not to let it get too dry.
Add coriander, cheese, about 1 teaspoon ground pepper and salt to taste.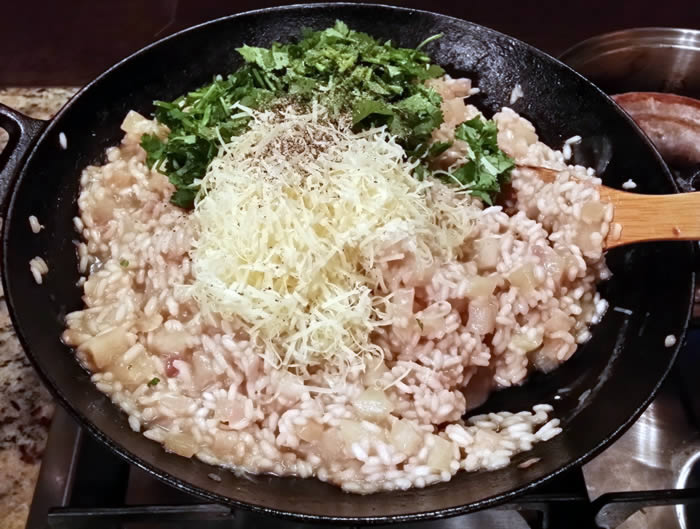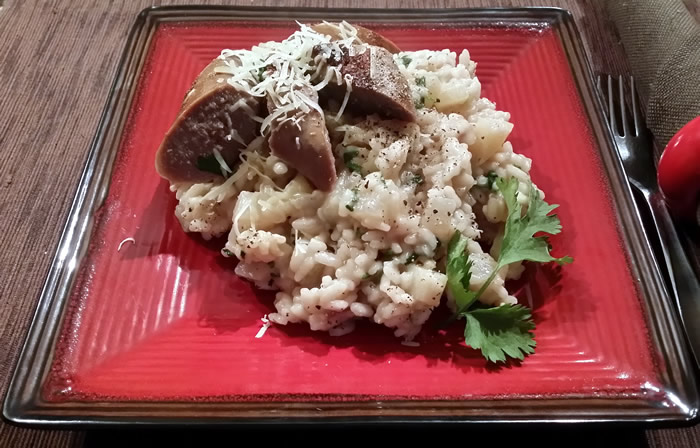 Serve with another grinding and a sprinkle of parmesan.