The combination of celeriac and parsnip work really well together, although the parsnips did come through as the dominant flavour, so if you want celeriac to dominate, just adjust the ratios.
A perfect accompaniment to your favourite fish, meat haloumi or tofu, this mash is healthy, quick and easy to make and a nice change from more bland mashed potatoes.
If you don't have fresh dill, use parsley or coriander.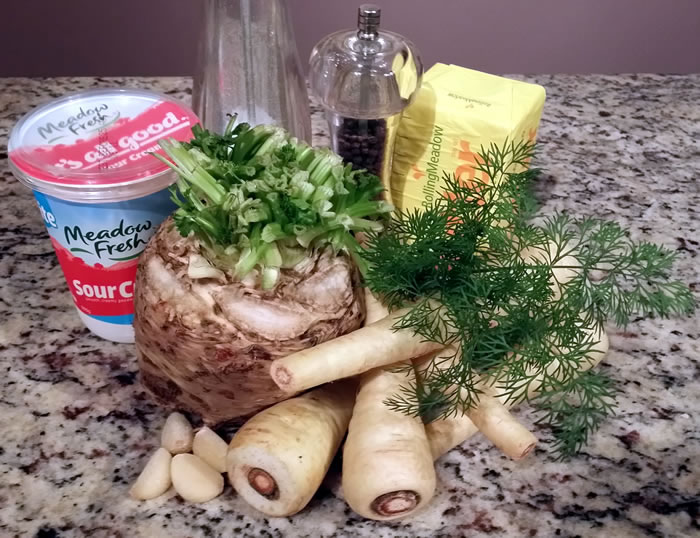 Mashed Parsnip & Celeriac
(4 servings)
500 grams parsnips (peeled and chopped into chunks)
800 grams celeriac (peeled and chopped into chunks)
4 garlic cloves
1 cup milk (+ water + salt)
25 grams butter
3 tablespoons lite sour cream
Freshly ground salt & black pepper
Small bunch fresh dill (chopped)
Put parsnip, celeriac and garlic in a large pot with the milk and top up to just cover with water and add a teaspoon of salt, cover and bring to the boil and boil steadily until cooked (about 20 minutes), then drain.
Add butter, salt and pepper and mash using a stick or hand masher.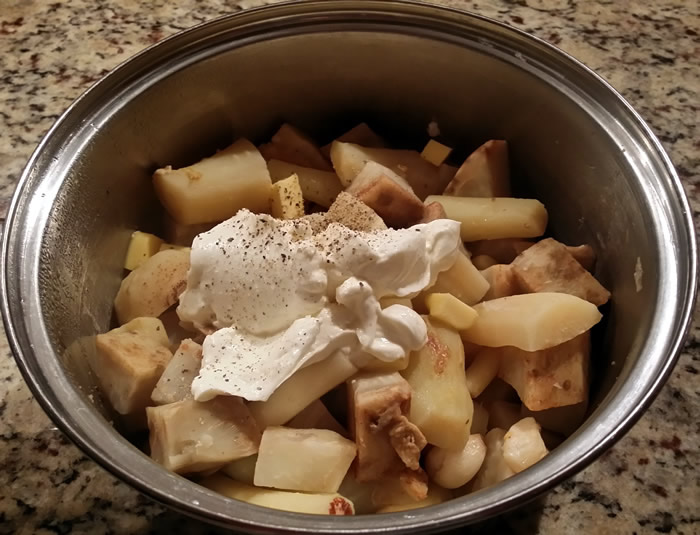 Mix in chopped dill.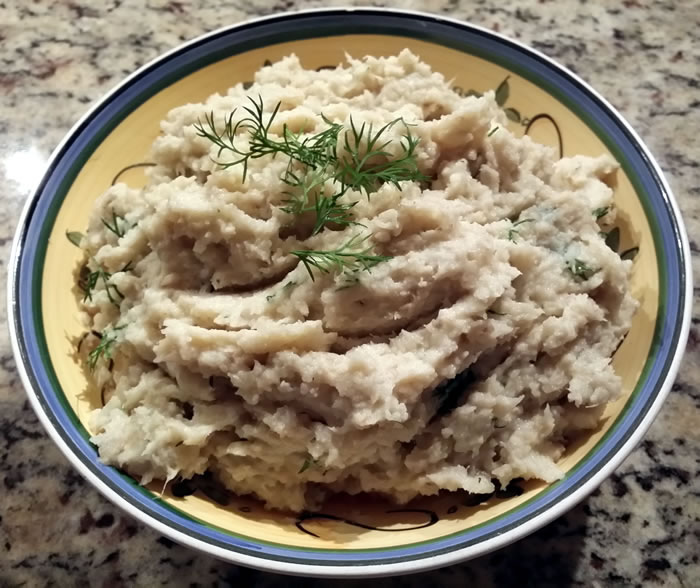 Serve immediately.