Ciliegine are dinky, little, fresh mozzarella balls about the size of walnuts and make a perfect stuffing, paired with pickled ginger, in this simple, yet impressive fish dish. Ciliegine (pronounced chee-lee-ay-JEE'-nay)  are available in good supermarkets and speciality delicatessens and can be eaten cold or hot, and when heated, melt and become gooey and delicious.
I have used Southern Ocean Whiting fillets which are small and remain firm when cooked.  Larger fillets could be used, but you would need to increase the amount of stuffing used in each and they may require a slightly longer cooking time.
I make my own breadcrumbs in the food processor and in this case used pieces of a French stick which was a couple of days old.
Pickled ginger is available in large jars and is handy to have on hand to add interest to salads and other dishes and works perfectly in this dish as it is cut a little thicker than the ginger traditionally served with sushi.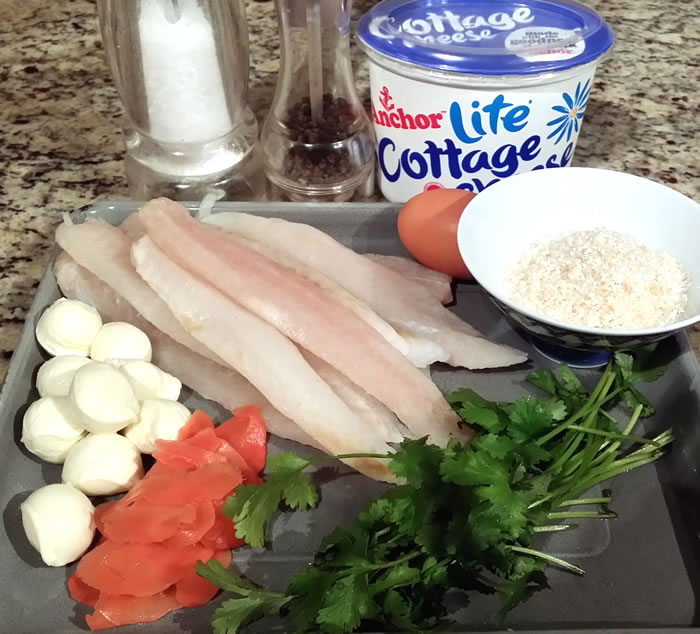 Fish & Ciliegine Roll Ups
(Makes 9  – 3 servings as a main course)
9 small firm white fish fillets
½ cup fresh breadcrumbs
½ cup lite cottage cheese
Small bunch coriander (chopped)
1 egg
18-27 pieces pickled ginger (allow 2-3 pieces for each fillet)
9 Ciliegine (mini Mozzarella balls)
Freshly ground salt & black pepper
Mix together the breadcrumbs, cottage cheese, coriander in a bowl and season with salt and pepper.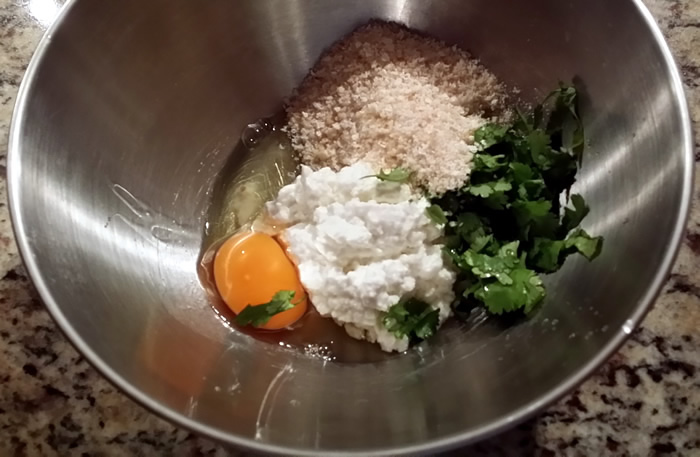 Season each fish fillet with a grinding of salt and pepper, then lay on each fillet 2-3 slices of pickled ginger, a spoonful of the stuffing, spread a little and a ciliegine ball. Roll up and secure with a toothpick.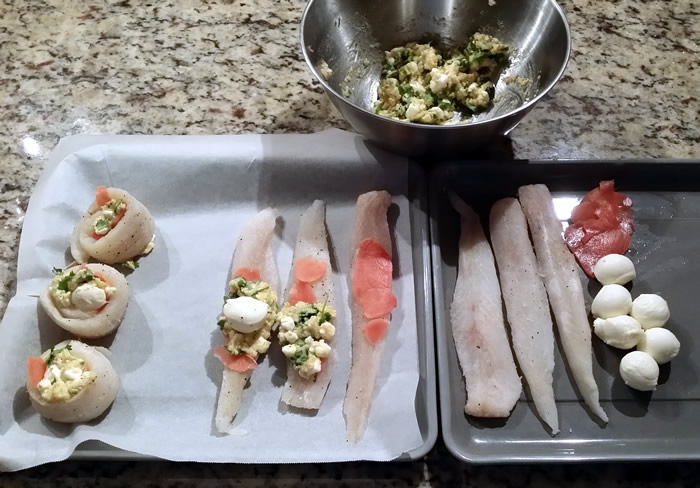 Place on a baking dish lined with baking paper.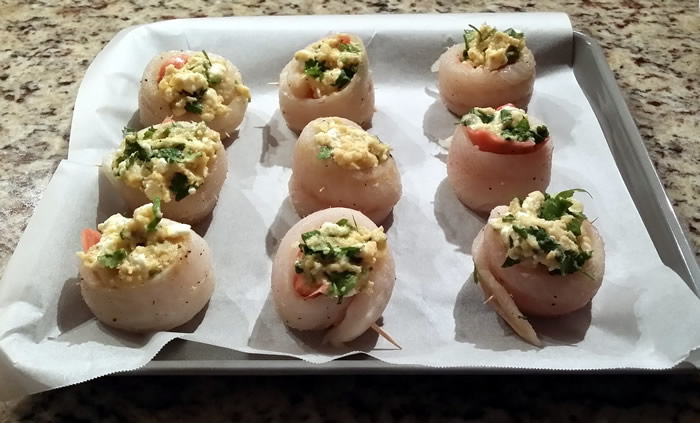 Bake at 180°C for about 15 minutes (until fish is cooked and egg mixture is set.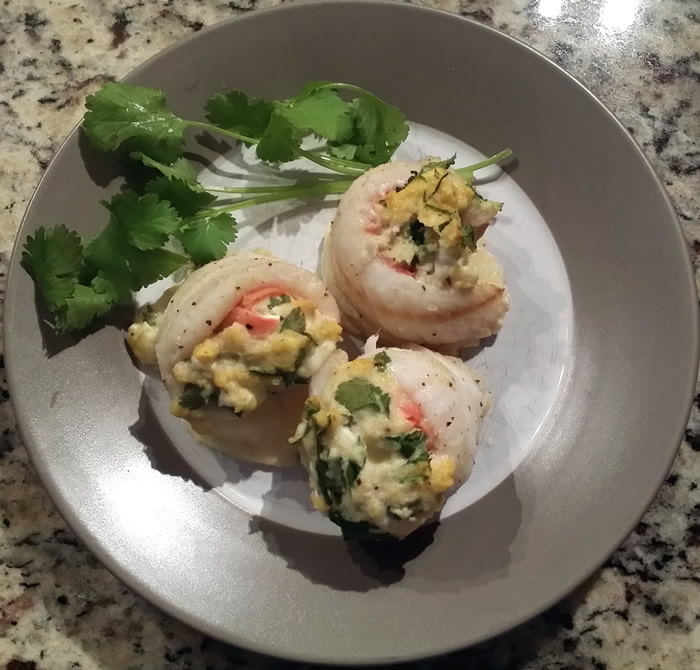 Remove toothpicks and serve immediately as a main course with steamed vegetables or salad or as an entree with a salad garnish.