I remember going to an upmarket restaurant in the 80's and being served Bashed Neeps, only to discover afterwards they were actually mashed swedes, and I have to say that, from memory, these taste better!
Although a member of the cabbage family, swedes are a root vegetable and are often confused with the turnip, though they look quite different. It's also known as yellow turnip, Swedish turnip and Russian turnip and, in America, rutabaga. The Scottish call them neeps, where they often accompany haggis. They have a sweet, earthy flavour but do be careful not to overcook them as they do tend to disintegrate if this happens.
Combining the swedes with apple, makes this the perfect mash to serve with pork.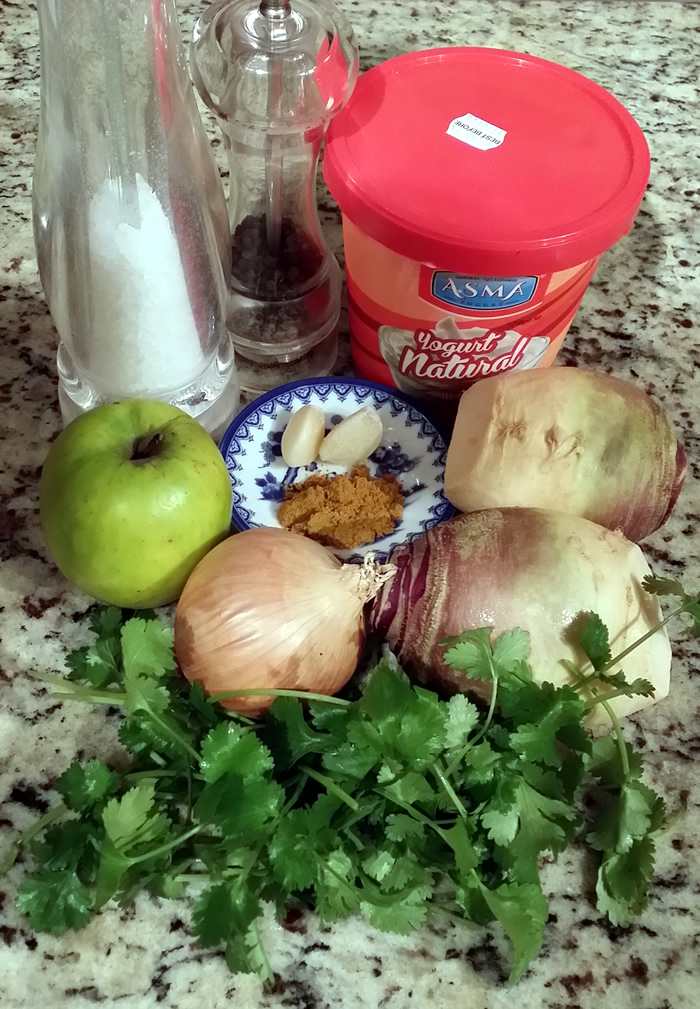 Swede & Apple Mash
(Serves 4)
25 grams butter
1 onion (chopped)
2 cloves garlic (crushed)
1 heaped teaspoon ras-el-hanout
1 teaspoon each freshly ground salt & black pepper
2 swedes (peeled and cut into small chunks)
1 apple (peeled, cored and cut into chunks)
2 tablespoons natural yoghurt
Bunch of coriander (chopped)
Heat butter in a fry pan and gently fry the onions, garlic, ras-el-hanout, salt and pepper until just starting to brown.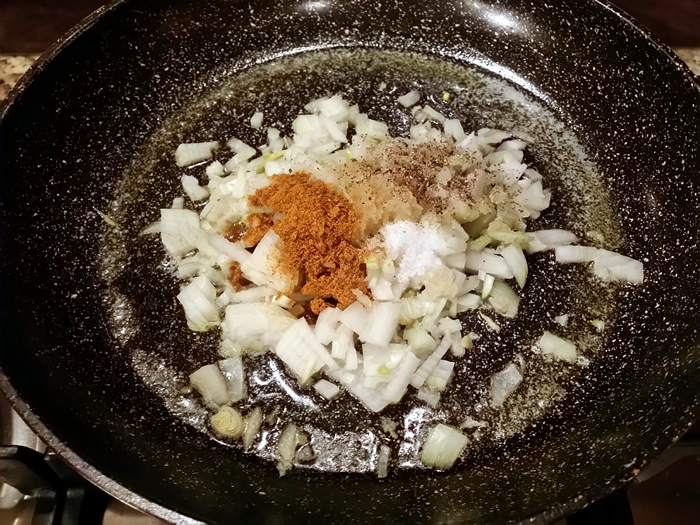 Put swedes and apples into a large saucepan, cover with cold water, add a teaspoon of salt, cover, bring to the boil and cook for 12-15 minutes until the swedes are cooked.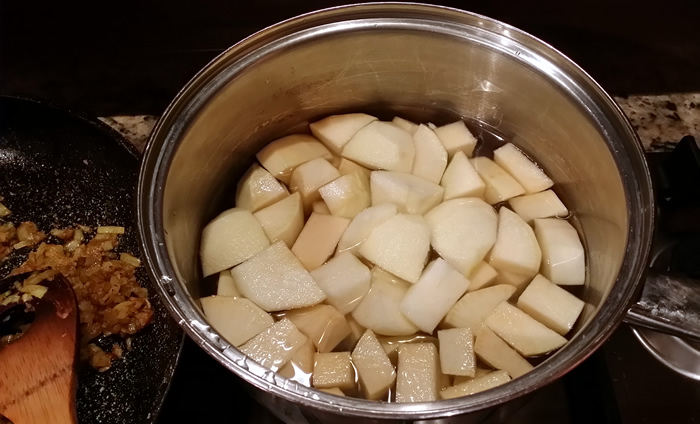 Drain thoroughly, then add yoghurt to pan and mash with a stick blender or by hand.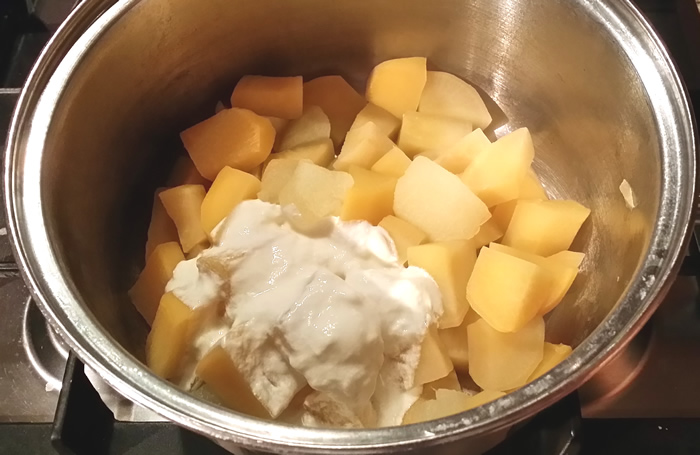 Once well mashed, add onion mixture and coriander and stir through.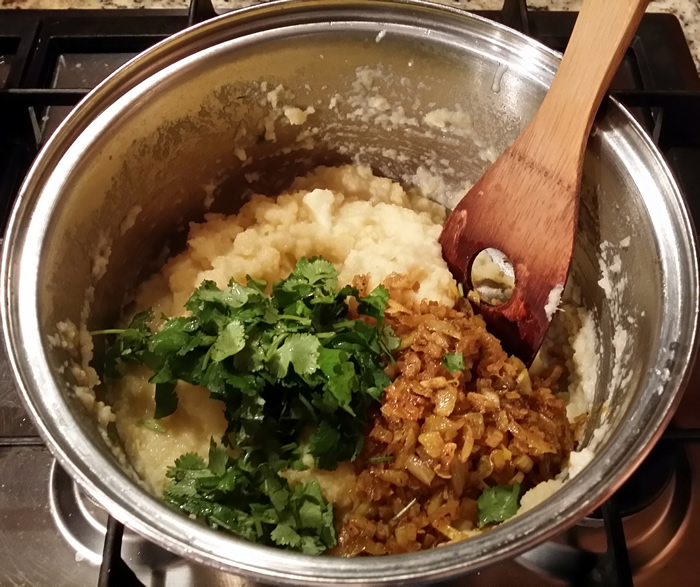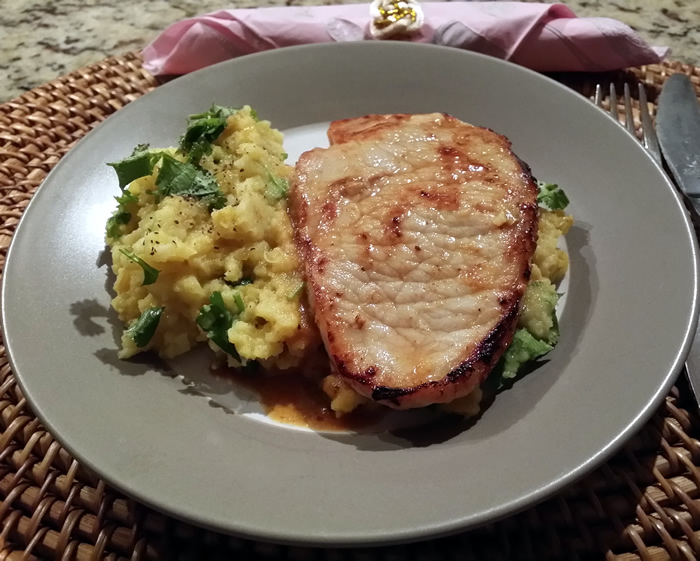 Serve as a side dish or on warm dinner plates with a generous grinding of black pepper and grilled pork, fish, chicken, tofu or whatever else takes your fancy.