This risotto is quick and easy to make and the combination of  the flavour and soft texture of the smoked fish together with the crunchy, nutty flavoured Jerusalem artichokes is delicious.
Orzo (also known as Risoni), looks like rice, but it actually is a pasta made from durum wheat and semolina and is perfect for making risottos.
Although Jerusalem artichokes look like ginger, that is where the similarity ends. They are a root vegetable of sunflower family of plants which grow underground (not to be confused with globe artichokes which are an edible flower bud), have a wonderful nutty flavour and are one of the finest sources of dietary fibres. They are generally cooked in the same way as potatoes but remain crunchy once cooked (quite similar to water chestnuts).
I used smoked New Zealand Kahawai (Eastern Australian Salmon), but any freshly smoked fish will work fine.
I have a bay tree in my garden, so have used fresh bay leaves which do retain their colour better than the dried ones, so can be used as a garnish even after cooking, but the dried ones can be used and the flavour will be the same. If you don't have gherkin or fresh bay leaves for the garnish, a few sprigs of dill and parmesan shavings will do just as well.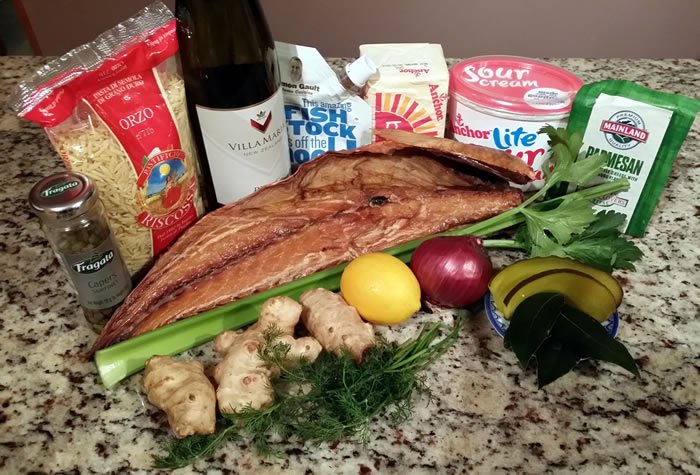 Smoked Fish & Jerusalem Artichoke (Orzo) Risotto
(3 servings)
25 gram butter
1 red onion (chopped)
200 grams Jerusalem artichokes (peeled and cubed)
1 stalk celery (chopped)
1 lemon (zest + juice)
4 bay leaves
250 grams orzo or risoni
300 mls fish stock
250 mls water
150 mls white wine
50 grams parmesan cheese (grated finely)
2 tablespoons lite sour cream
2 tablespoons capers
Small bunch fresh dill (chopped)
Freshly ground salt & black pepper
Thinly sliced gherkins (sandwich gherkins)
Heat the butter in a large wok or fry pan and gently fry the onions and artichokes until they are just starting to brown.
Add the celery, lemon zest and bay leaves to the wok and gently fry until the celery is cooked.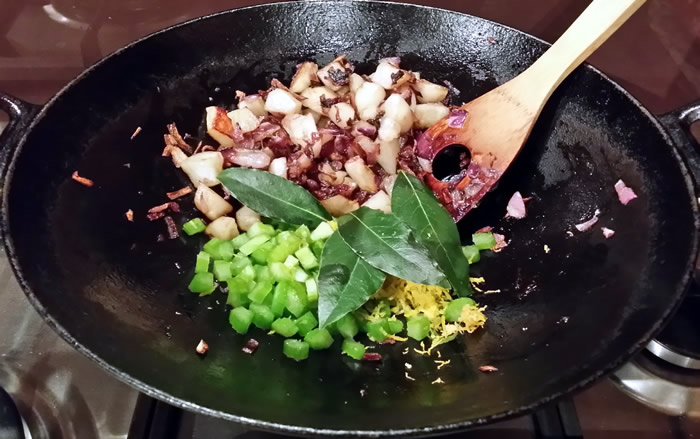 Add the orzo and stir through, gently simmering for a couple of minutes.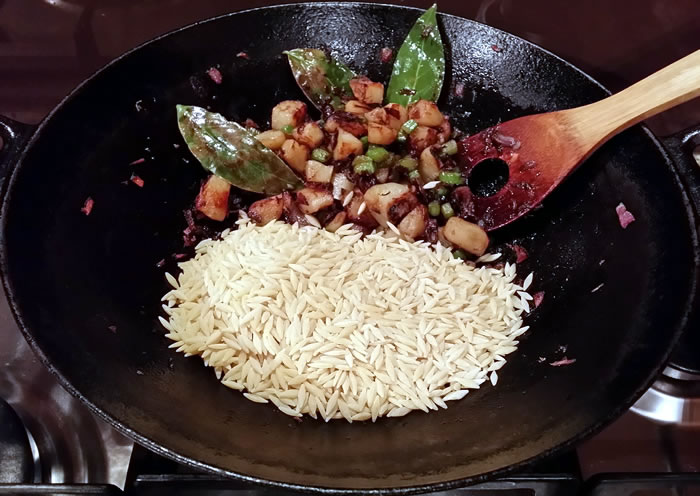 Add the stock, white wine, water and lemon juice and simmer for approximately 8-10 minutes until the orzo it al dente and most of the liquid absorbed.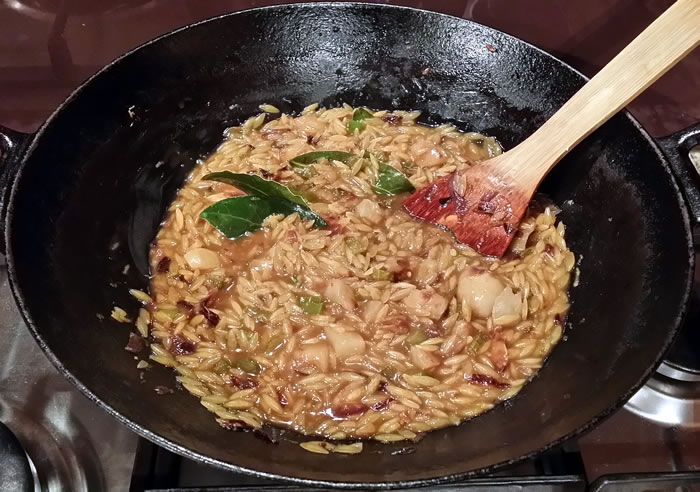 Add the fish and stir through to heat.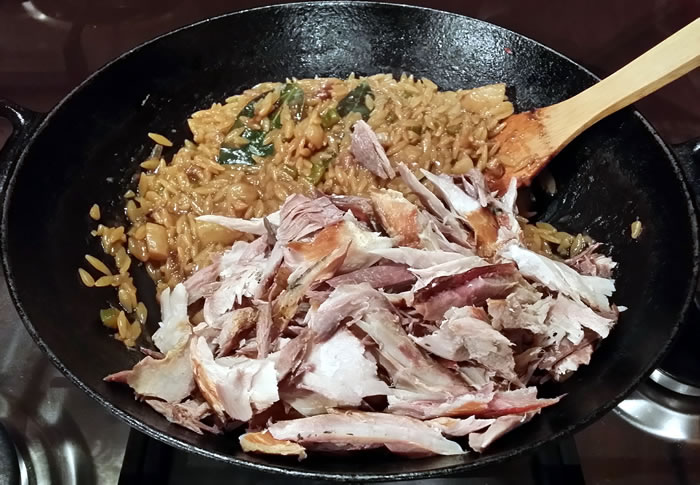 Lastly add the sour cream, parmesan, capers and dill and stir through.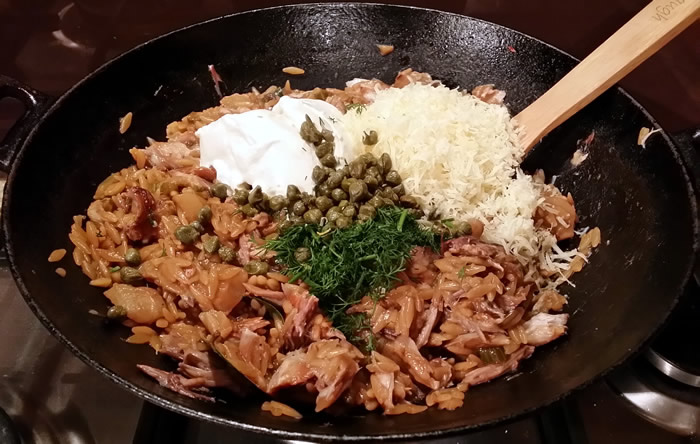 Add a generous grinding of salt and pepper together with a bay leaf and a twist of gherkin and serve immediately.