If you are not a fan of brussel sprouts, this recipe may just change your mind. Don't worry if you can't find red brussel sprouts – green  ones will work just as well.  I have used a 1:4 ratio for the grapes to brussel sprouts, but go to 2:4 for a slightly sweeter end result.
Camembert and brie are very similar, so you could use either.  I prefer camembert because although they are both cows milk cheese, cream is added to brie, giving it a higher milk fat content.  The difference in taste is very subtle – brie is milder with a creamy, buttery taste while camembert has a deeper, more earthy and intense flavour and aroma.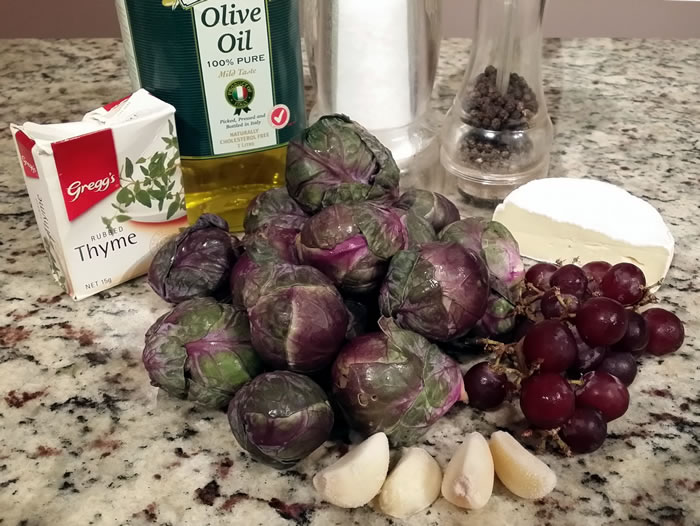 Roasted Brussel Sprouts (with Grapes & Camembert)
(Serves 3)
3 tablespoons olive oil
400 grams red brussel sprouts (stem trimmed and halved)
100 grams seedless grapes
4 cloves garlic (thinly sliced)
1 teaspoon rubbed thyme
Freshly ground salt & black pepper
½ 125g camembert (thinly sliced)
Mix all ingredients (except camembert) together in a large bowl.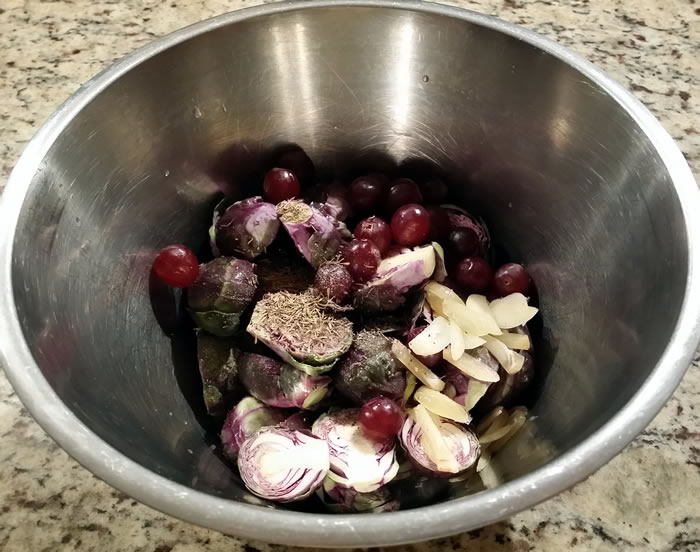 Line a large baking tray with baking paper and spread the mixture out evenly.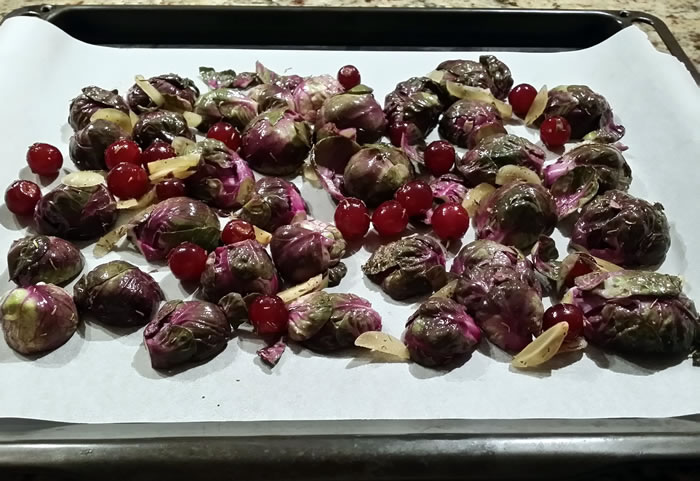 Bake at 170°C for 20 minutes.  Remove from oven and arrange camembert slices on top.  Put back in the oven, near the top, for 5 minutes.
Remove from the oven as soon as camembert starts to melt.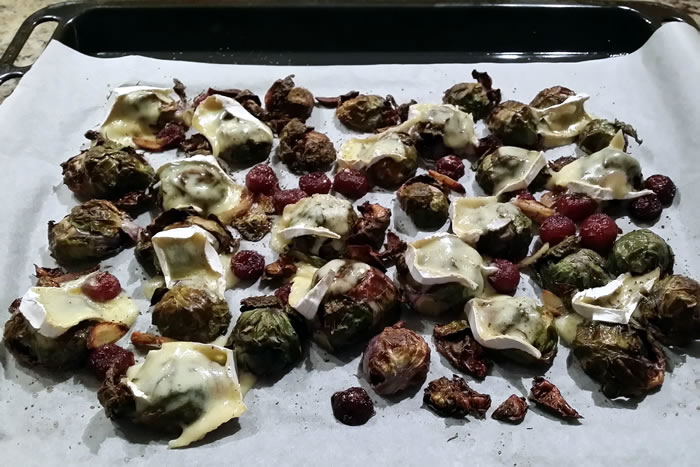 Arrange on a serving plate.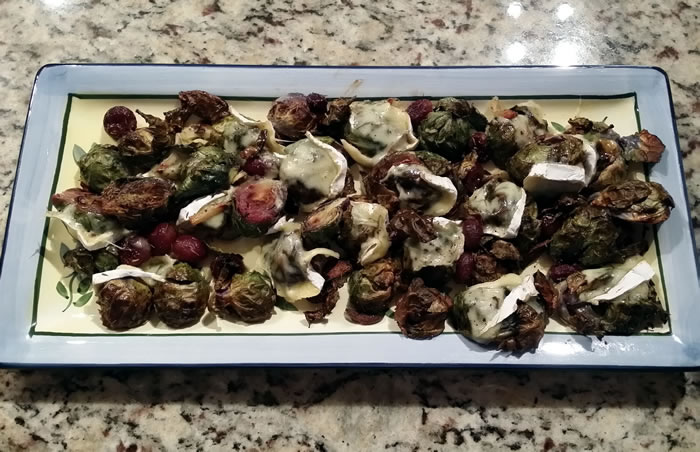 Serve immediately as a side dish to fish, chicken or meat or enjoy with pasta drizzled with olive oil, mixed with freshly ground salt & pepper (and herbs if desired).