I've called this "The Works" Risotto, because I literally looked in the fridge/freezer and the cupboard and used what was available – ingredients that I thought would work well together. Risotto's are fun to make because you can be inventive with your choice of ingredients.
I used pearl couscous in the very first recipe I posted – Kale, Corn & Salmon (Pearl Couscous) Risotto and it's still my favourite type of couscous – looks like caviar when its cooked and makes delicious risotto.
Ground pomegranate seeds (anardana) are dried seeds of the pomegranate fruit and a variety of wild pomegranate called daru, which grows in the southern Himalayas, is reputed to produce the best anardana. More commonly used as a souring agent in Indian vegetable dishes, if you don't have any available, you could substitute with grated lime zest or sumac, but more interesting and exotic to use anardana.
If you are not a fan of broad beans, or don't have any available, you could substitute with edamame beans or peas and for a vegetarian version, omit the bacon.
"The Works" (Pearl Couscous) Risotto
(4 servings)
3 tablespoons olive oil
1 onion (chopped)
2 cloves garlic (crushed)
2 heaped teaspoons ground pomegranate seeds (anardana)
2 beetroot (peeled and cubed)
1 cauliflower (head and top of stalk cut into small pieces)
200 grams bacon (chopped into small pieces)
200 grams pearl couscous
1 lemon (finely grated zest and juice)
Freshly ground salt & black pepper
1 cup boiling water
230 grams frozen broad beans
Heat the oil in a wok or large frypan and add the onion, garlic and ground pomegranate and cook gently until translucent.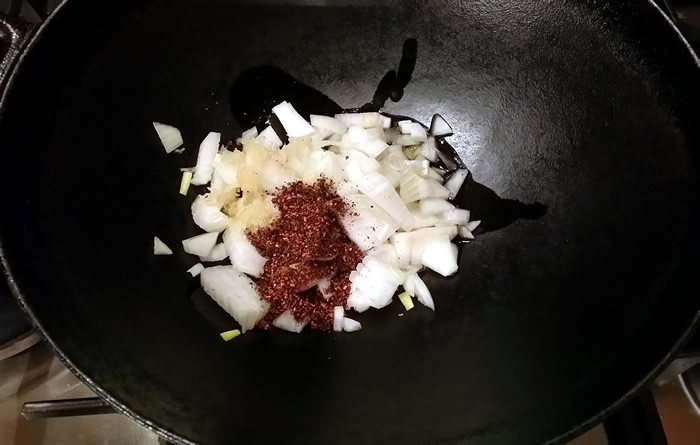 Add beetroot and cauliflower and continue to fry gently until al dente (about 10 minutes).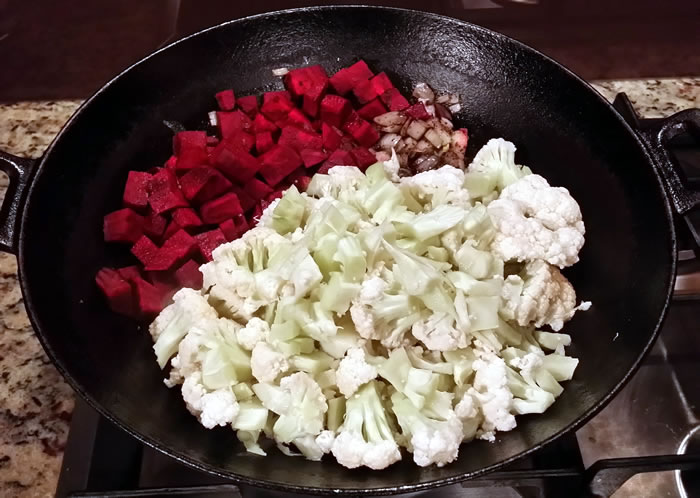 Add bacon, couscous, salt, pepper, lemon rind and juice and mix through.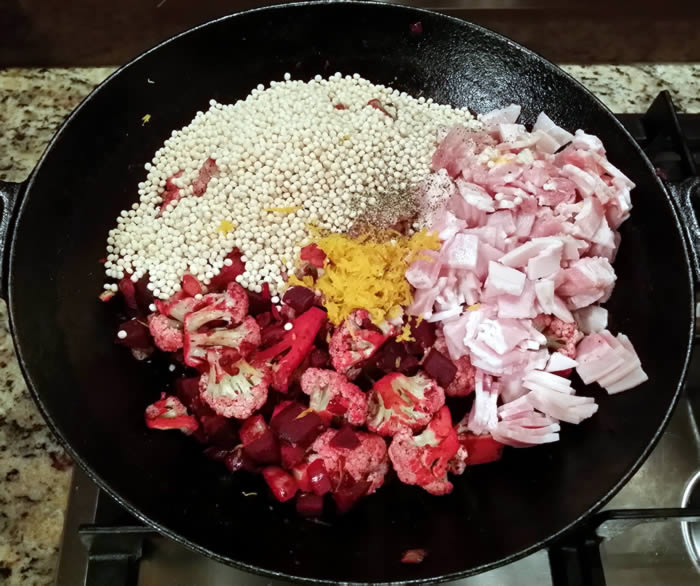 Add beans and water.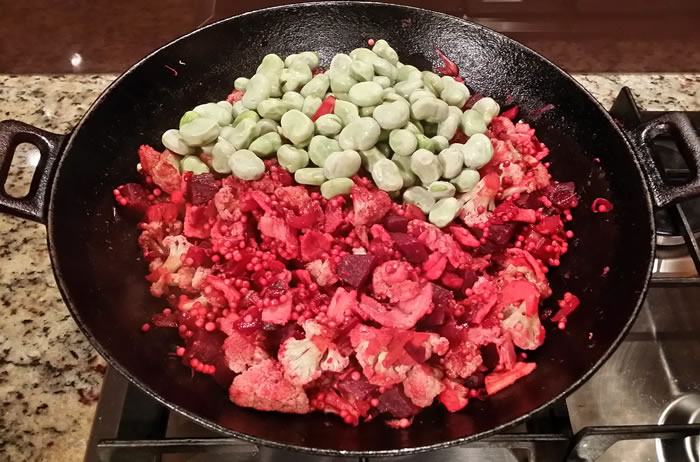 Cover and cook on very low heat for 8 minutes (until couscous has absorbed water and broad beans are heated through).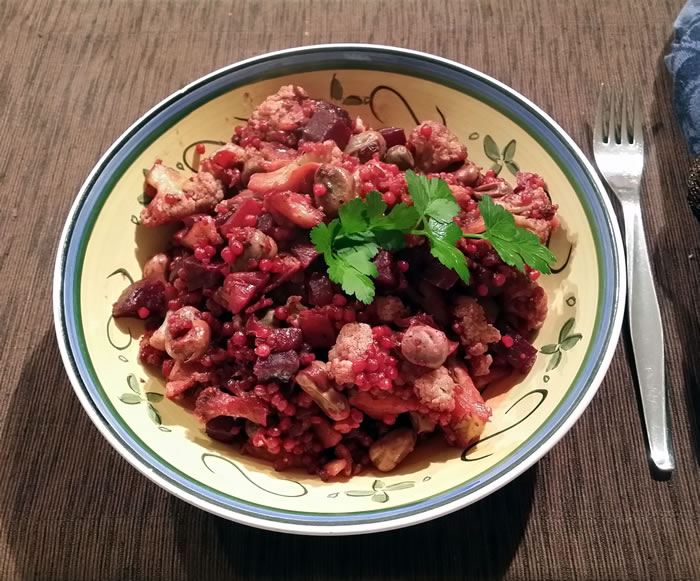 Serve immediately either in a bowl on its own or with salad or warm crusty bread.