My challenge with this recipe was to create a dish with eggplant that even "eggplant haters" would enjoy and I think I've nailed it! This is a gluten free, vegetarian dish that you can serve to non-vegetarian meat-eaters and eggplant haters alike – the flavours and textures are wonderful and this could be served as a main course, entree or luncheon dish. The ingredients I've used are really a cross between North African and Mediterranean cuisine, but all work perfectly together.
Eggplant or aubergine is an edible fruit from a species of nightshade which is related to both tomato and potato. The glossy, purple fruit has white flesh with a meaty texture which is quite bland on its own, so therefore perfect spiced up in all manner of dishes, but most commonly used for moussaka and ratatouille. You need to work quite quickly once you slice the eggplant because they do turn brown very quickly.
Ras-el-hanout and Asian dried fried onions are a favourite ingredient in may of my recipes and certainly help to make this dish delicious.
I've used firm mozzarella as opposed to fresh mozzarella (in water), but either is fine.
North African Stuffed Eggplant
(4 servings)
2 large eggplants (about 300 grams each)
4 tablespoons olive oil
2 cloves garlic (crushed)
Freshly ground rock salt
——————–
2 tablespoons olive oil
2 teaspoons finely chopped fresh rosemary
1 orange (finely grated zest and juice)
½ teaspoon each salt & freshly ground black pepper
125 grams pearl couscous
150 mls boiling water
50 grams mozzarella (chopped)
1 tablespoon ras-el-hanout
1 heaped teaspoon dried fried onion
Few fresh mint leaves (chopped)
2 heaped tablespoons tomato paste
2 tablespoons sliced black olives
100 grams feta cheese (crumbled)
Slice each eggplant in half, lengthwise then rub with olive oil, garlic and sprinkle with salt on an oven dish lined with baking paper.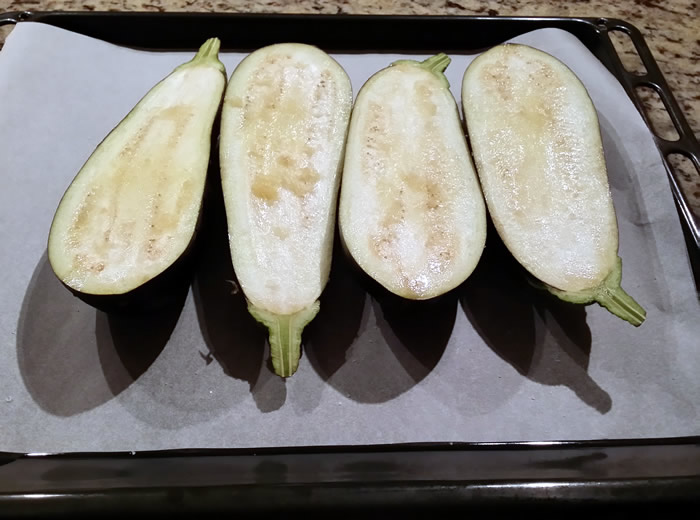 Bake at 200°C for 30 minutes until flesh is cooked and they are nicely chargrilled.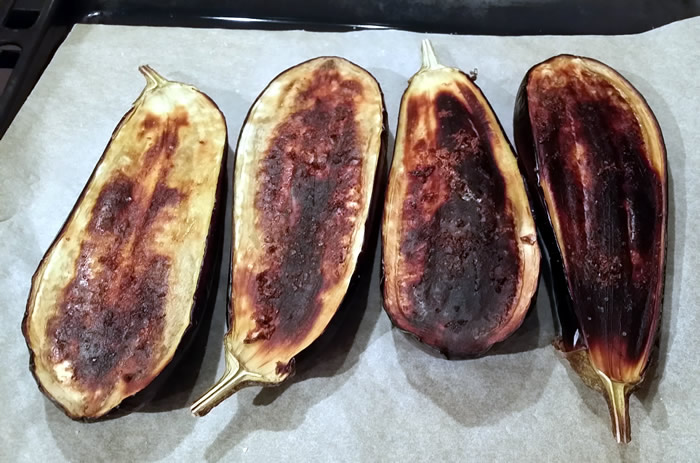 Heat oil in a large saucepan and gently fry rosemary, couscous, orange zest and pepper for a few minutes, stirring constantly.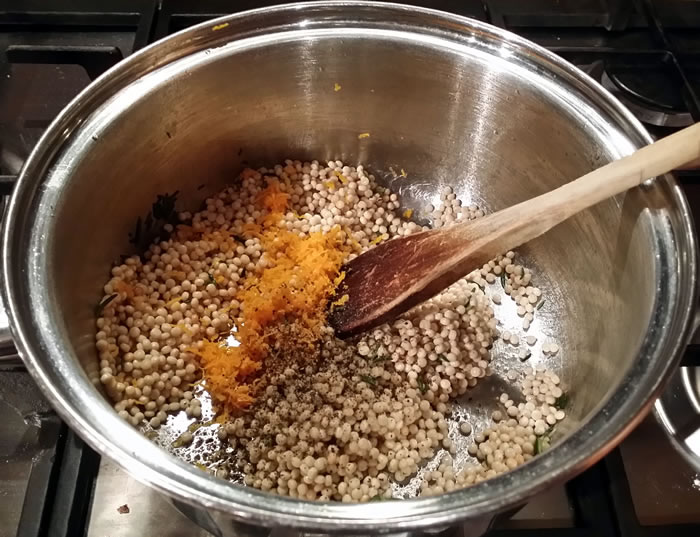 Add orange juice and water and simmer gently, stirring until couscous has absorbed most of the liquid, then take off the heat.
Scoop out the flesh of each eggplant, chop and add to the pan together with half of the feta, mozzarella, ras-el-hanout, fried onion, tomato paste, olives and mint and mix all together.
Divide the mixture between the scooped-out eggplant skins and top with the remaining feta and a grinding of black pepper.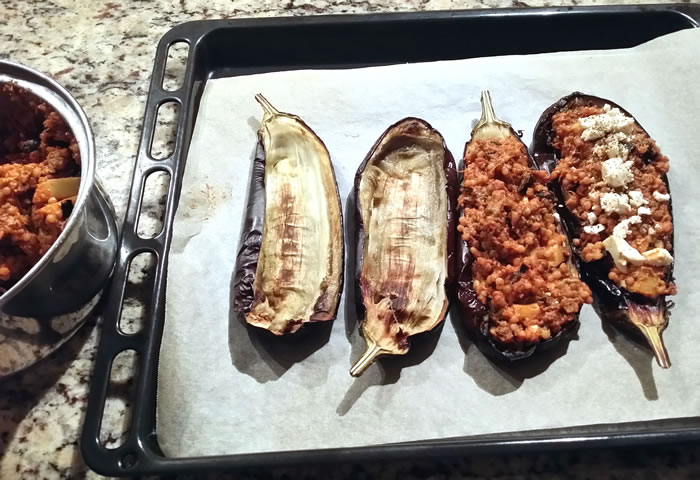 Bake for another 5 minutes at 200°C.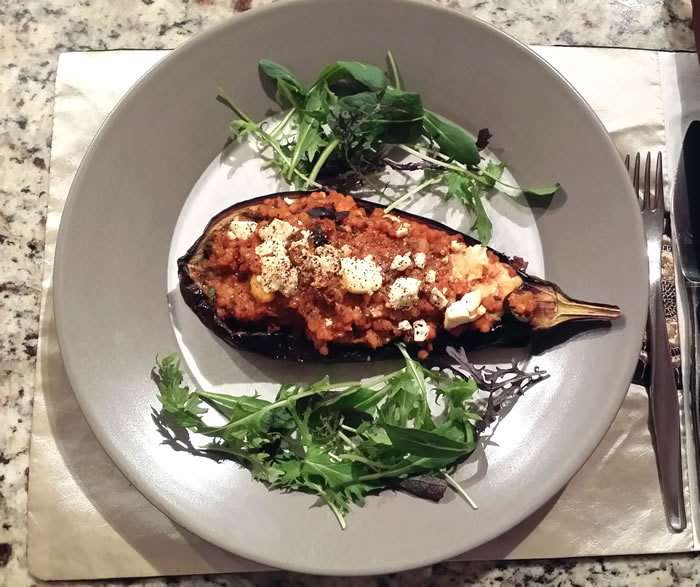 Serve immediately with salad, green vegetables and/or fresh crusty bread.