Bananas, dates and oranges work really well together and by using 25% wholemeal flour, brown sugar and yoghurt, this loaf does err on the healthy side but you'll never know – it is delicious!
This recipe makes two loaves, which I like to do when baking, so one gets eaten straight away and the other goes into the freezer to save time on another occasion.  The frozen one is just as nice as the fresh one and they can be eaten as is or are also especially nice toasted, spread with butter or margarine.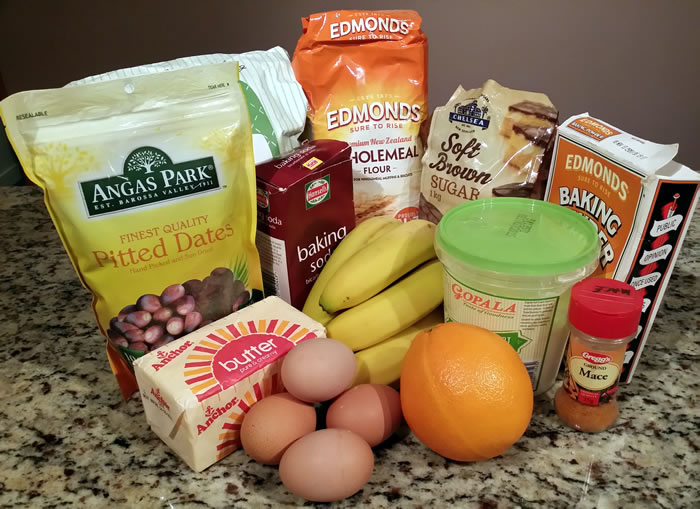 Banana, Orange & Date Loaf
(Makes 2 large loaves)
3 cups high grade flour
1 cup wholemeal flour
4 teaspoons baking powder
2 teaspoons baking soda
1 teaspoon ground mace
1 teaspoon salt
2 cups pitted dates (roughly chopped)
1 cup brown sugar (packed firmly)
1 orange (finely grated zest & juice)
¾ cup natural unsweetened yoghurt
4 bananas (roughly chopped)
4 eggs (blended with the bananas)
120 grams butter (melted)
In a large bowl mix together the flours, baking powder and soda, mace and salt.
Add the dates, orange rind and sugar and mix through thoroughly.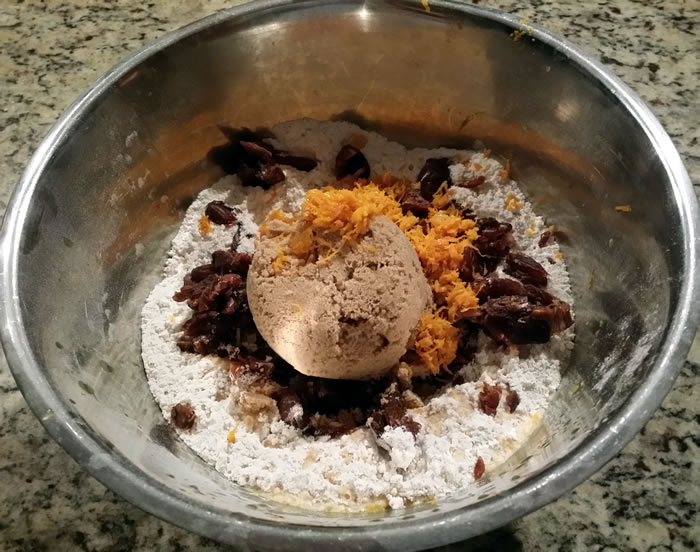 Add the yoghurt and eggs blended with bananas and mix through.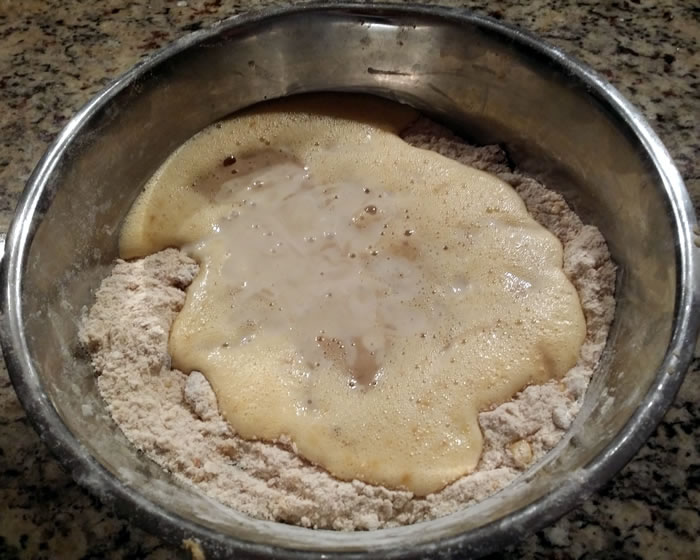 Lastly, mix through the melted butter.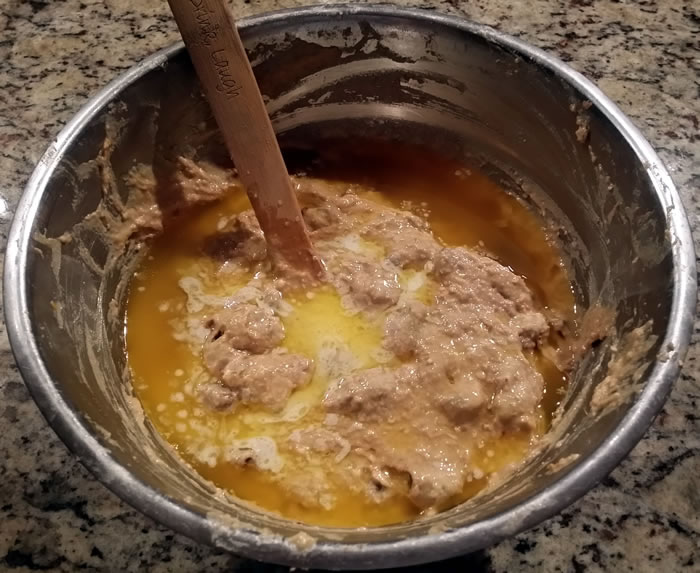 Divide the mixture between two large, greased loaf tins.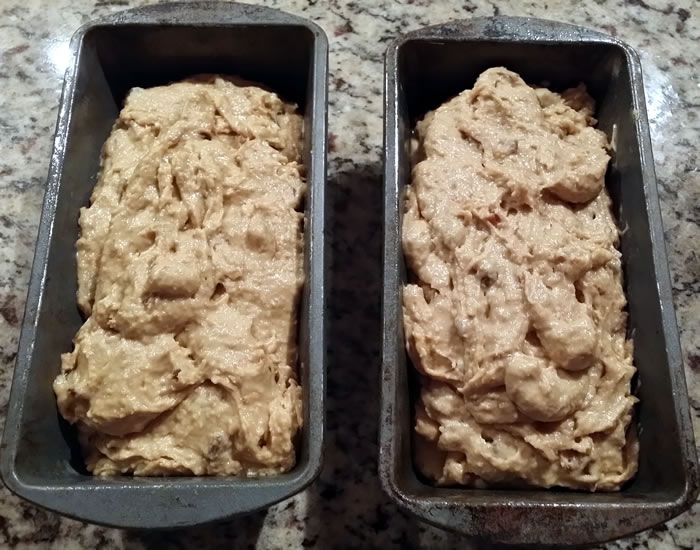 Bake for 55 minutes at 180°C. (Test to make sure it is cooked through)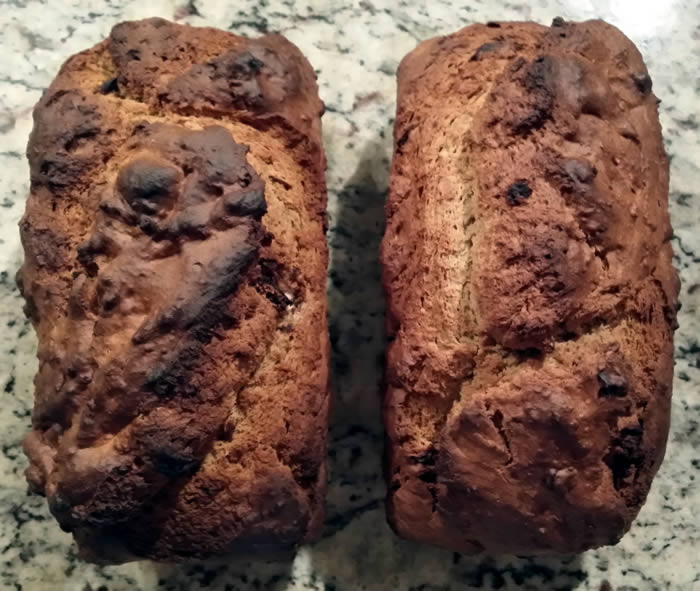 Remove from oven and leave in loaf tins for 5-10 minutes and then transfer to cooling rack.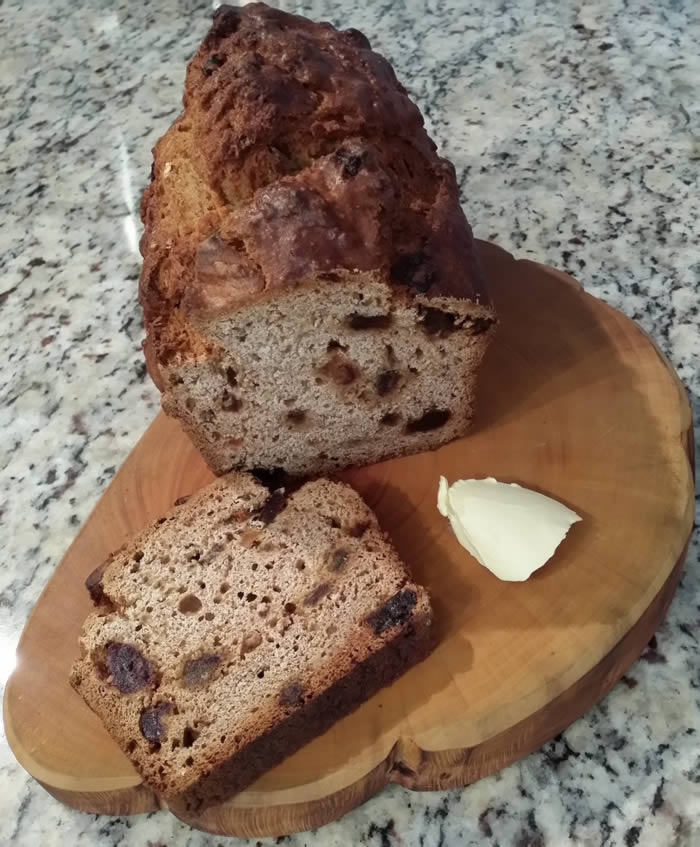 Slice and serve warm with butter or margarine.  Day two onwards and the frozen loaf – toast it (which I enjoy even better).