The very first recipe I posted, Kale, Corn & Salmon (Pearl Couscous) Risotto, used ras-el-hanout, and I've used it again in this winter soup, which is hearty enough to be a meal on its own.
For a healthier option, substitute the whipped cream for 250g of lite sour cream. (I only used whipped cream because I had it left-over from another dish and don't like waste). Broccoli stalk tastes just as good as the head and this recipe uses both the stalk and head.
I used chicken stock, but for a vegetarian option, substitute vegetable stock. Edam cheese was my choice for the "plainer" cheese, but tasty, colby or cheddar would work just as well with the parmesan.
Soup is so easy to make if you have a stick blender – if you don't have one you will have to transfer the mixture to a food processor to blend and then pour it back into the saucepan to finish cooking the soup.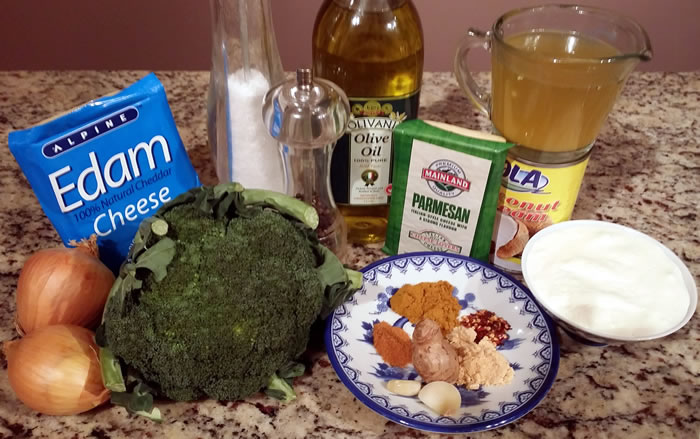 Spiced Up Cheese & Broccoli Soup
(Serves 4)
2 tablespoons olive oil
2 onions (chopped)
2 cloves garlic (chopped)
1 knob ginger (peel;ed and chopped)
1 head broccoli (stalk cut into small pieces – head cut into small pieces)
1 heaped teaspoon ras-el-hanout
1 heaped teaspoon dry mustard powder
½ teaspoon mace powder
½ teaspoon dried chilli flakes
300 mls chicken stock
400 mls coconut cream
1½ cups whipped cream
1 cup grated edam cheese
1 cup grated parmesan cheese (grate coarsely and save a little for garnish)
Freshly ground salt & black pepper
Heat the oil in a large saucepan and gently fry the onion, broccoli stalks, garlic, ginger, spices, salt and pepper for about 10 minutes until the onion is translucent.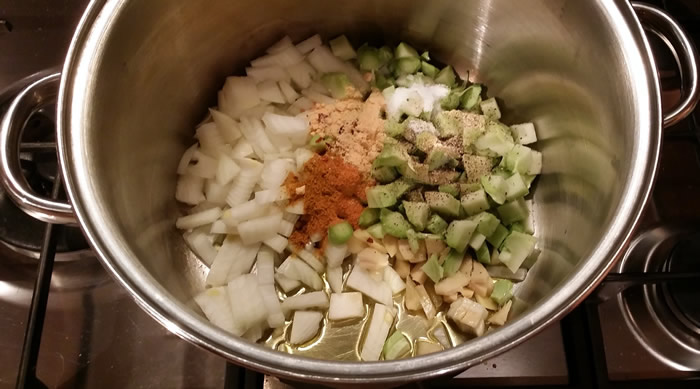 Add the stock and continue to simmer until vegetables are cooked.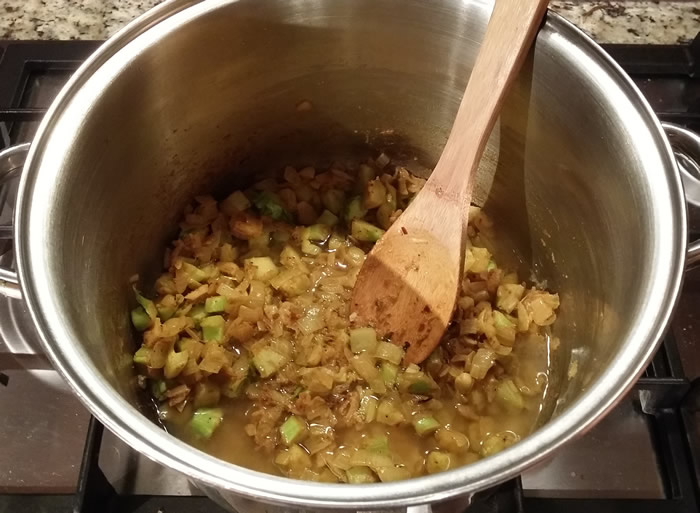 Use a stick blender to turn the mixture int a smooth paste.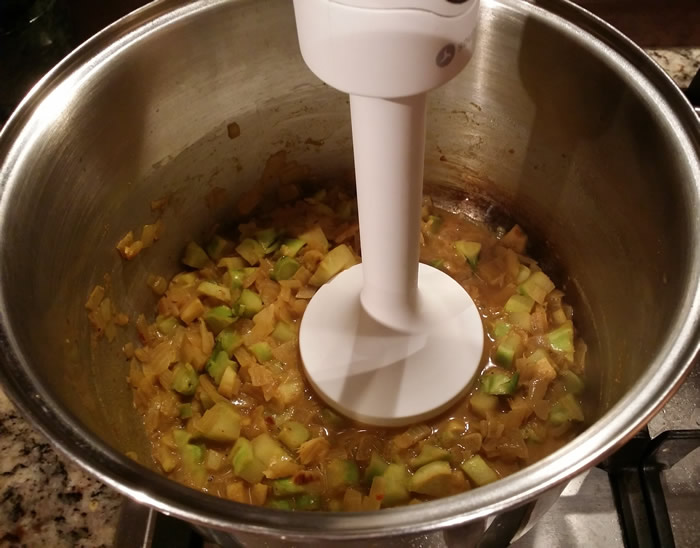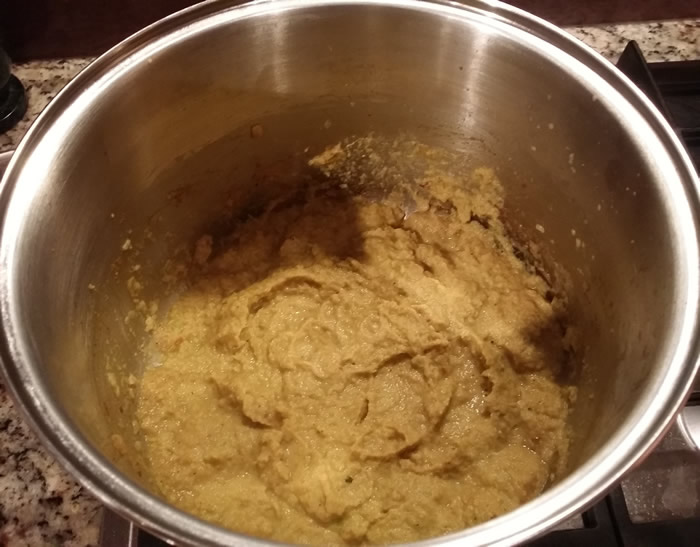 Add coconut cream and chopped broccoli head to pan and slowly bring to the boil. Simmer gently until broccoli is cooked.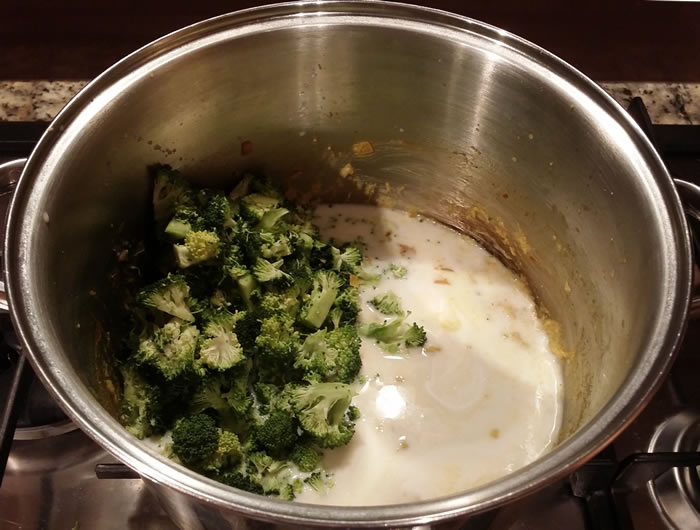 Stir in cream and cheeses until heated through.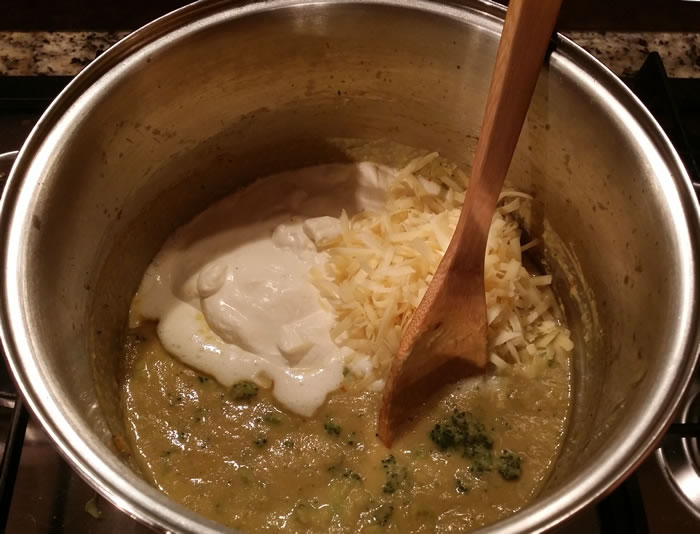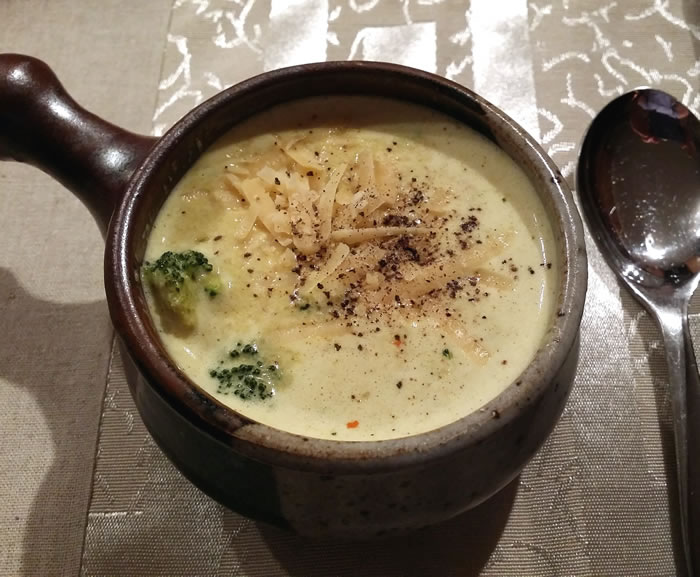 Garnish with grated parmesan cheese and serve with warm bread rolls.