This soup is really a meal in itself, super healthy, quick and easy to make.
I used celery herb because I have it growing in the garden, but coriander or Italian parsley could be substituted and the same applies to the oregano – fresh marjoram or basil could be used instead.
You can make your own fish stock if you prefer, but a good quality bought stock will work just as well and save a lot of time (and smell).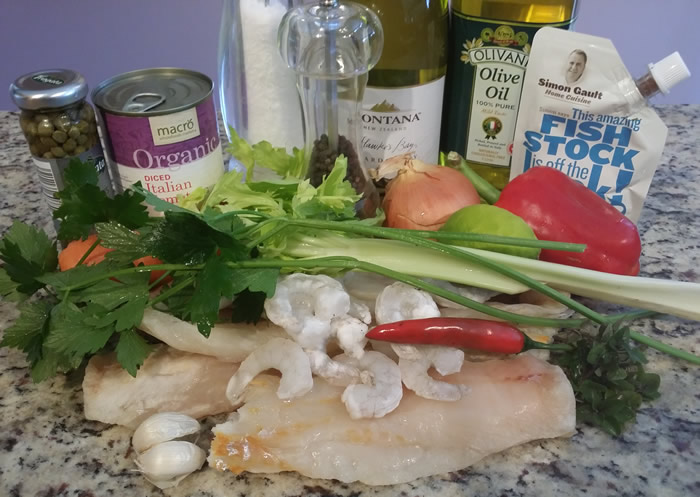 Seafood Bouillon
(Serves 4)
1 tablespoon olive oil
1 onion (finely chopped)
1 large carrot (cut into small cubes)
1 red chilli (finely chopped, including seeds)
2 cloves garlic (crushed)
1 stalk celery (stalk chopped – leaves chopped & put aside)
Few stalks celery herb( stalks chopped – leaves chopped & put aside)
250 mls fish stock
200 mls white wine
400 gram can diced tomatoes
1 red pepper (finely chopped)
1 bunch fresh oregano (chopped)
1 lime (juice and finely grated zest + 4 thin wedges for garnish)
500 grams firm fish fillets (cubed)
100 grams prawn meat (roughly chopped)
2 tablespoons capers
Freshly ground salt & black pepper
Heat the oil in a large saucepan and gently fry the onions, celery stalks, chilli, garlic, celery herb stalks and carrot until transparent and cooked through but not browned.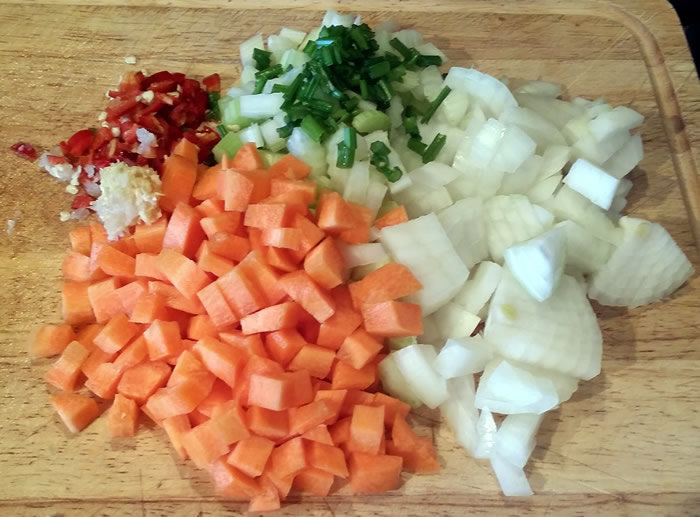 Add the fish stock, wine, capsicum, red pepper, celery leaves, oregano, lime zest and juice to the pan and bring gently to the boil. Simmer for 5 minutes.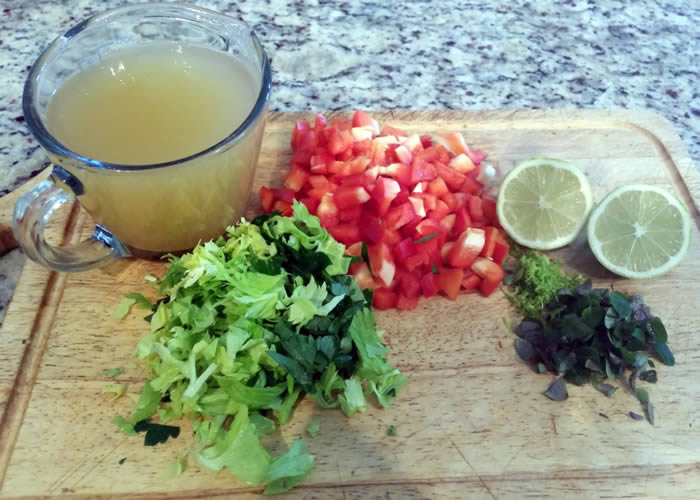 Add the fish, prawns and capers and simmer gently until the fish and prawns are just cooked (5-10 minutes).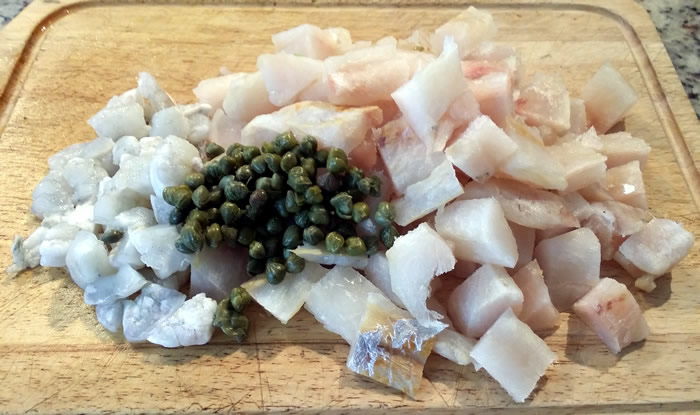 Season to taste.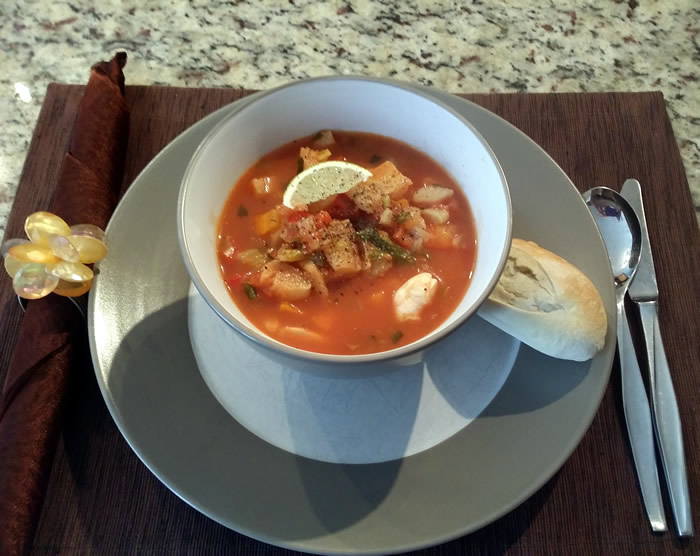 Serve immediately garnished with a lime wedge, freshly ground black pepper and a hot, crusty bread roll.