This pasta recipe uses coconut cream rather than "dairy" cream and apart from being a healthier alternative, it works really well, but of course you can use cream if you prefer.
I have used dry Tortiglioni, but any pasta of your choice will work just as well, whether dry or fresh – just follow the instructions for cooking and add at the same stage as described below. To make this dish gluten free, use gluten free pasta.
Perfect dish to use up left-over roast chicken. Because fennel has a very subtle flavour that I still wanted to be able to taste, I chose to use bacon which wasn't smoked, so that it enhanced the taste rather than taking over.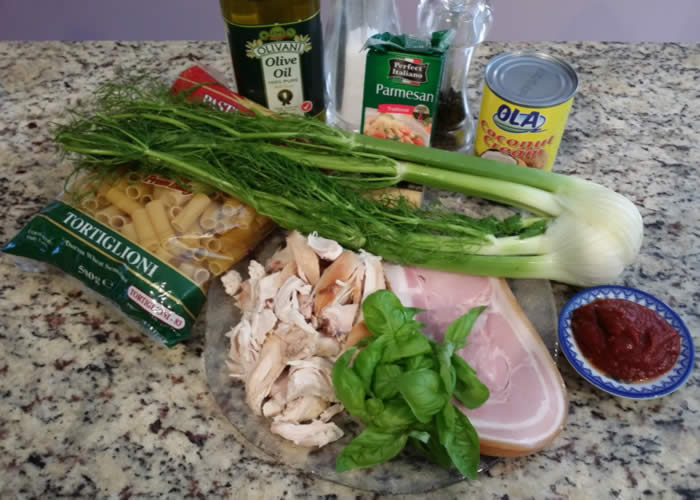 Fennel, Bacon & Chicken Pasta
(Serves 4)
3 tablespoons olive oil
1 large fennel bulb (slice bulb and fronds – reserve a little for garnish)
3 rashers bacon (rinds removed and sliced)
2 tablespoons tomato paste
400 gram can coconut cream
Freshly ground salt & black pepper
250 grams Tortiglioni (cooked)
300 grams cooked chicken (skin removed and pulled)
Small bunch basil (chopped – reserve a little for garnish)
½ cup coarsely grated parmesan cheese
Heat the oil in a large fry pan and add the fennel and bacon and gently fry until the fennel is opaque.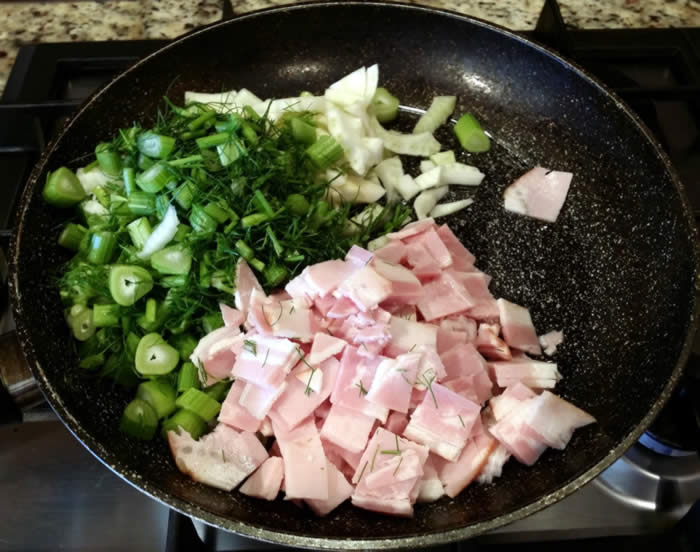 Add the coconut cream and tomato paste to the fry pay and season to taste (be generous with the pepper).  Stir through and bring to a gentle simmer.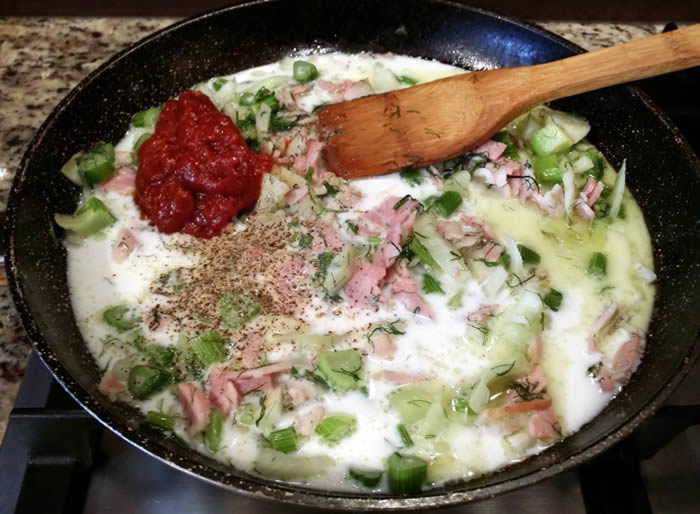 Add the chicken, pasta and basil to the pan, season again if necessary and heat through.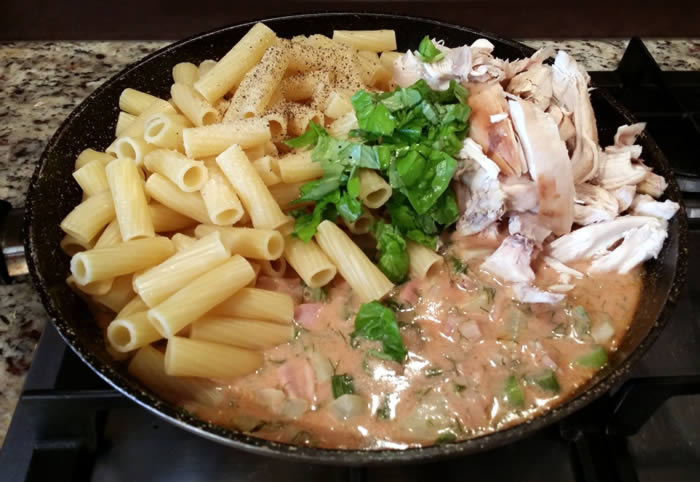 Serve immediately garnished with parmesan, fennel fronds and basil.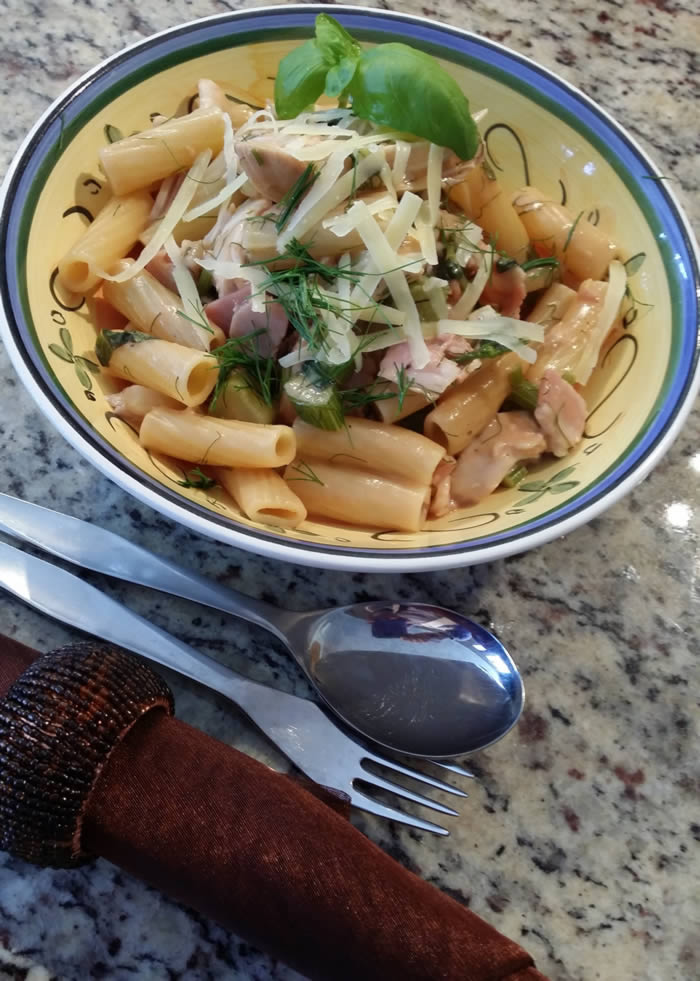 Serve on its own or with a green salad.