Broccoli is a perfect vegetable for soups – the end result is also such a nice colour and combined with the cubed carrot, which I prefer al-dente, and shredded chicken, give this soup a really interesting texture as well, not to mention the delicious flavour.
I have used coriander and lemongrass paste but fresh could certainly be substituted and if you have left-over cooked chicken this would work just as well and save some preparation time.
Suggestion: the dregs in the can of coconut cream make a perfect garnish together with a herb sprigs.
Thai Broccoli & Chicken Soup
(4 servings)
2 chicken thigh cutlets
Freshly ground salt & black pepper
1 head of broccoli
1½ teaspoons green curry paste
1 teaspoon lemongrass paste
1 teaspoon coriander paste
300 mls chicken stock
400 mls coconut cream
Microwave chicken on high power, covered for 5 minutes and set aside to cool.
Slice broccoli head and stalk into large chunks and microwave on high power for 4 minutes.
Cut carrot into little cubes and microwave on high power for 2 minutes for al-dente or longer if you prefer it soft.
Pour juices from the chicken into a large saucepan together with the chicken stock, broccoli, curry, coriander and lemongrass pastes, season well and simmer together for 5 minutes.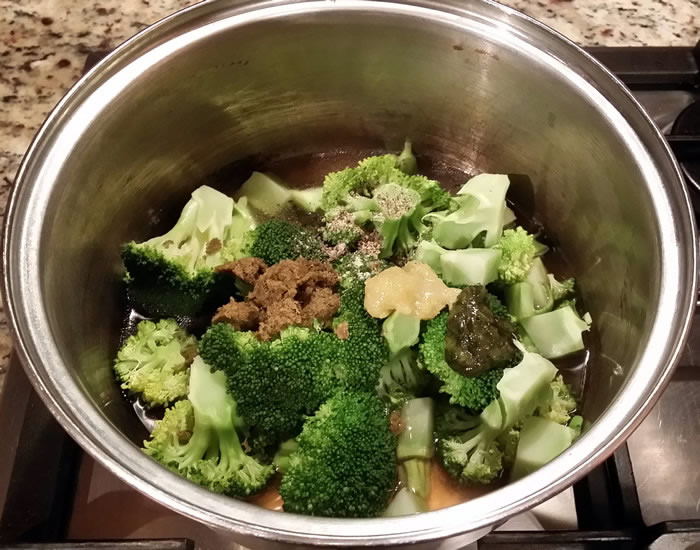 Puree using a stick blender or food processor.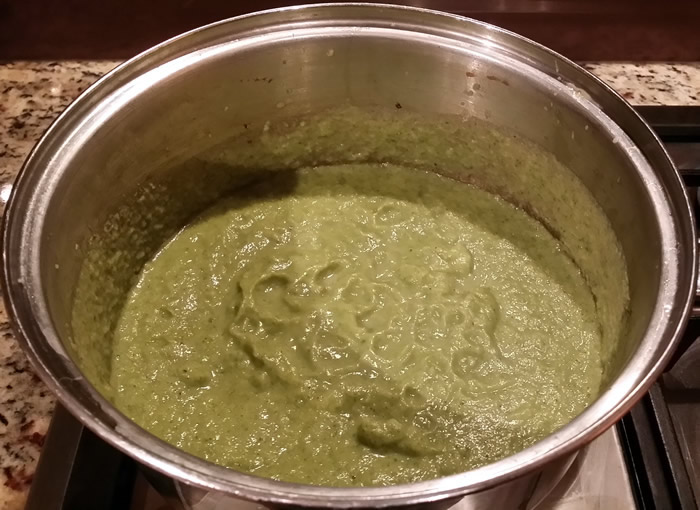 Add carrot, chopped chicken and coconut cream and reheat.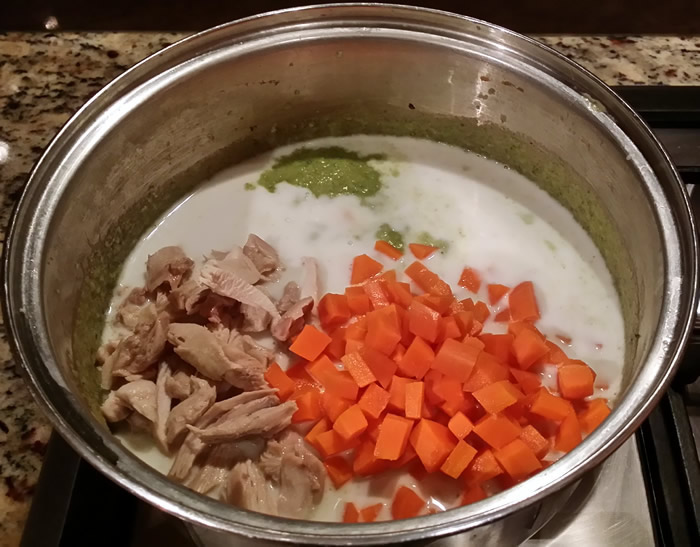 Divide between four large bowls.
Garnish and serve immediately.