This recipe is a one-pot meal which is very easy to prepare and full of flavour.
I like the flavour of kohlrabi and the way it still stays "crunchy" even when cooked, but if you prefer this could be substituted with potatoes and olive oil could be used instead of duck fat, but the sauce won't be so flavoursome if you do this. Also spinach could be used instead of the fenugreek (methi), but I like the mustardy flavour of the fenugreek.
Use whole coriander seeds and crush them in a mortar & pestle or a spice grinder – this gives a much more intense flavour than ground coriander.
I don't roast duck very often (it makes a terrible mess of the oven), but whenever I do I strain off all the fat in the bottom of the pan and it will keep it in the fridge almost indefinitely for use in other dishes – great for oven roasting potatoes as well.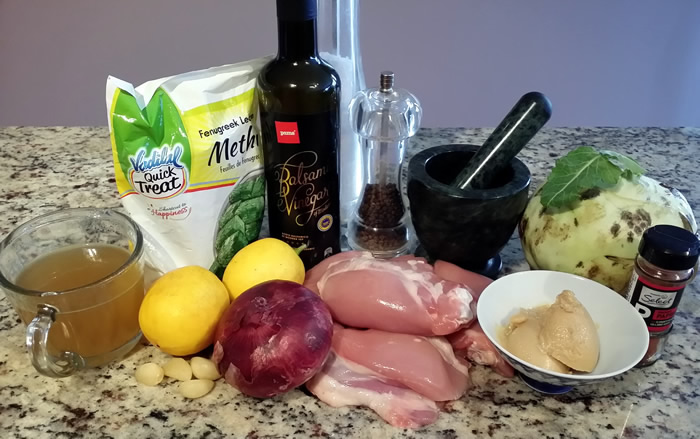 Chicken Casserole with Fenugreek & Kohlrabi
(6 servings)
6 chicken thigh cutlets (about 1.2 kg)
3 tablespoons duck fat (melted)
1 tablespoon coriander seeds (crushed)
2 heaped teaspoons smoked paprika
3 tablespoons balsamic vinegar
4 cloves garlic (crushed)
2 lemons
1  kg kohlrabi (peeled and cut into small cubes)
1 large red onion (thickly sliced)
Freshly ground salt & black pepper
1 cup chicken stock
160 grams frozen fenugreek (thawed)
Season the chicken thighs and put in a large container. Make the marinade by mixing together the duck fat, coriander, smoked paprika, vinegar, garlic and the finely grated zest and juice of one of the lemons. Mix thoroughly with the chicken and set aside for at least 30 minutes at room temperature or one hour or more in the fridge.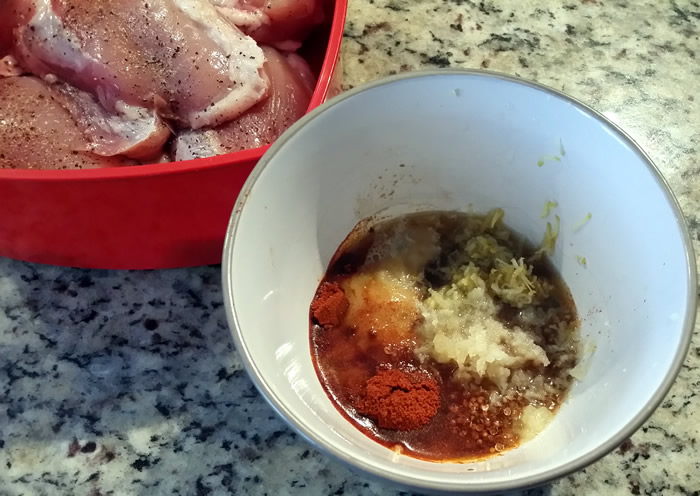 Cut the other lemon into wedges and put into a large greased casserole dish (with lid) and season.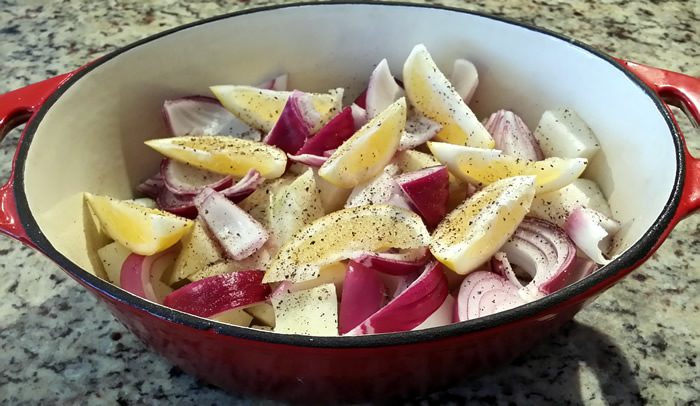 Lay the marinated chicken on top and mix the chicken stock with the remaining marinade and pour over the chicken. Put the lid on the casserole and bake at 200° C for 15 minutes. Turn the chicken and bake for a further 15 minutes, covered.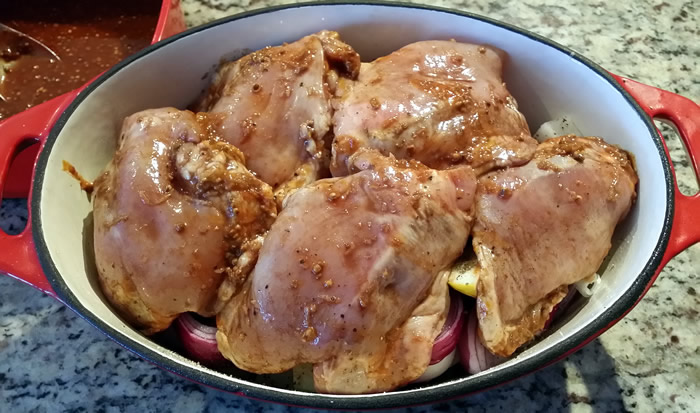 Add the fenugreek (methi) and mix all through, cover and return to the oven.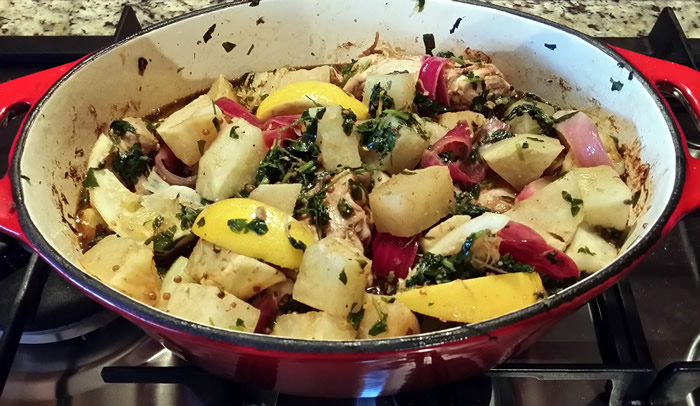 Bake for a further 20 minutes.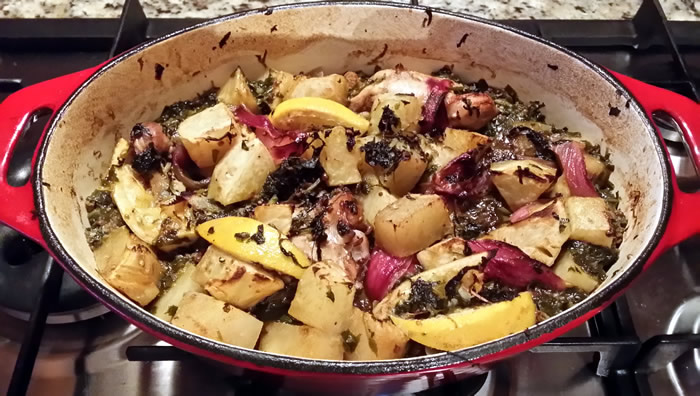 Divide the chicken, vegetables and sauce between six plates.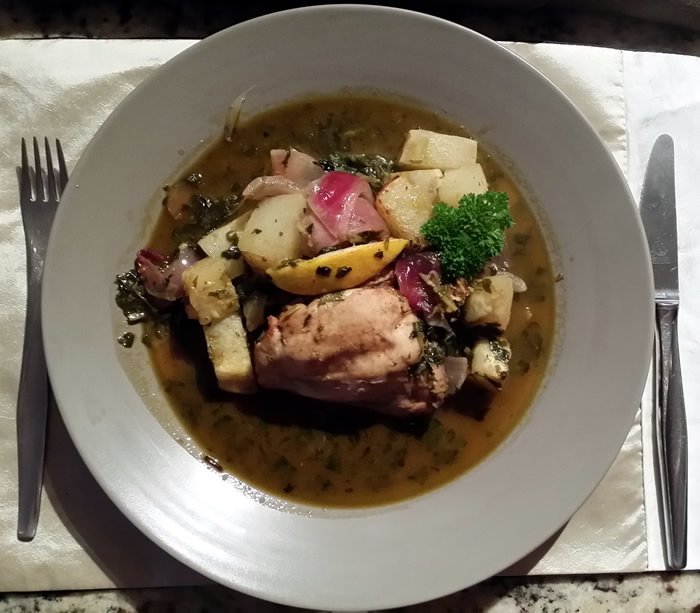 Serve immediately with a herb garnish.