This recipe is very simple to prepare and yet impressive enough to serve to guests.  The flavours are quite subtle, yet interesting, so perfect to serve to guests with a variety of tastes – those that prefer plainer food and those that like it more spicy – this is a meeting in the middle.
Firm mozzarella is more suited for this recipe as it goes wonderfully gooey when cooked and especially so when combined with cream cheese.
Coriander is one of my favourite herbs and this dish goes all out by using powder, dried flakes and fresh coriander.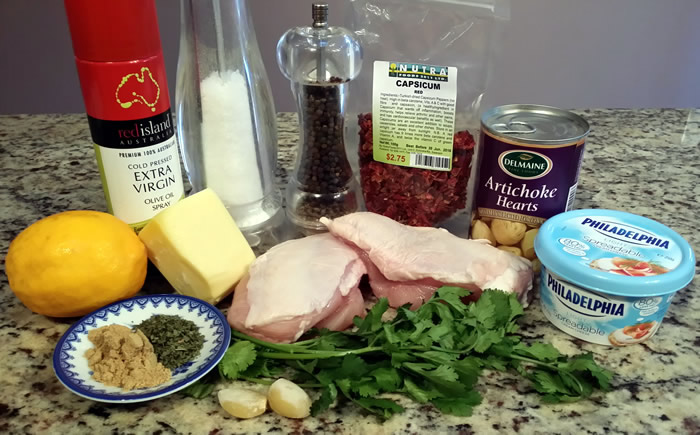 Coriander Baked Chicken with Mozzarella & Artichokes
(Serves 3)
Olive oil spray
600 grams boneless chicken breasts (skin on)
1 teaspoon freshly ground salt
1½ teaspoon freshly ground black pepper
1 teaspoon coriander powder
1 teaspoon coriander flakes
120 grams mozzarella (grated)
1 heaped teaspoon lite cream cheese
1 lemon (finely grated zest & juice)
2 cloves garlic (crushed)
2 teaspoons capsicum flakes
390 gram can artichoke hearts (sliced in half)
Spray the chicken breasts with olive oil, then combine 1 teaspoon pepper, ½ teaspoon salt, ground and flaked coriander in a bowl and coat the chicken with the mixture, making sure it is all used.
Spray a fry pan with olive oil and bring to medium heat and fry the chicken for a few minutes on each side until browned.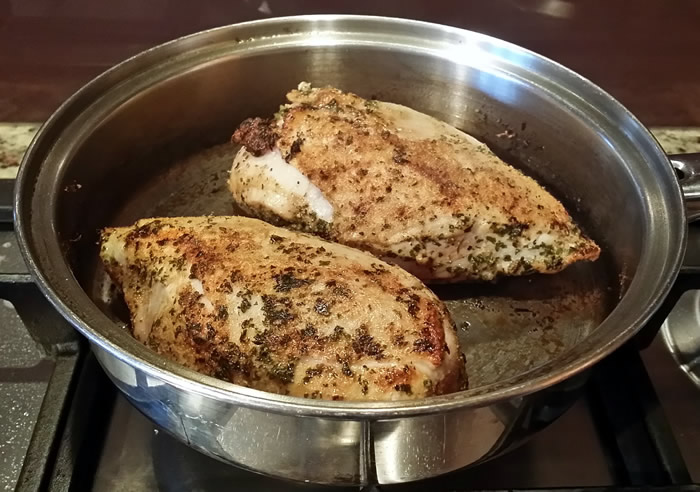 Combine the cheeses, lemon juice and zest, capsicum flakes, fresh coriander and remaining pepper and salt in a bowl.
Line an oven proof dish with baking paper and place the chicken on top, then the artichoke hearts and finally the cheese mixture.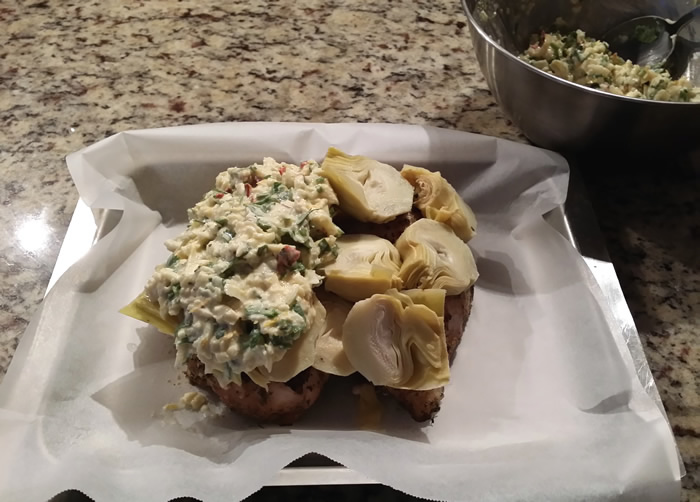 Use the grill/fan/bake function on your oven if possible and bake at 200°C for 40 minutes (or until the chicken is cooked through and the top just starting to brown).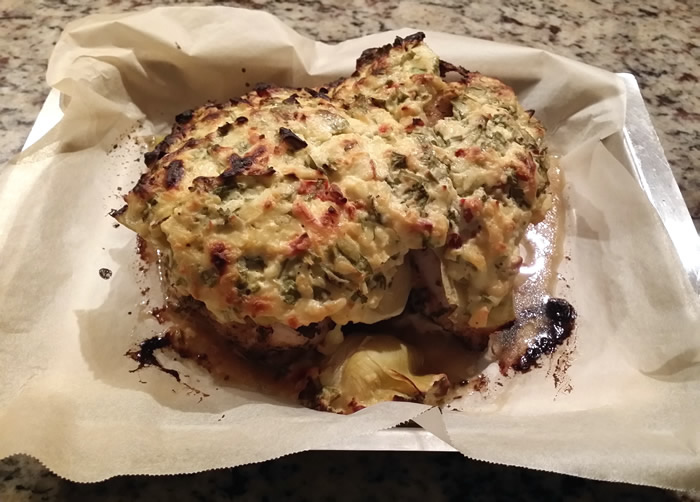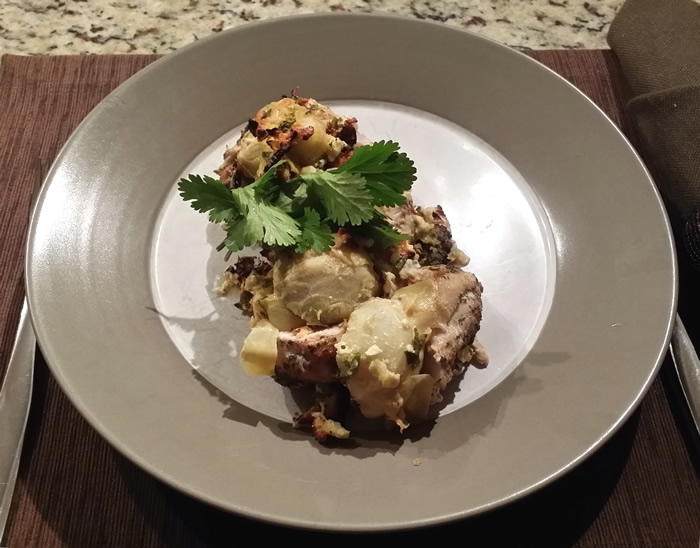 Serve immediately garnished with fresh coriander.