Parsnip and leek are a great combination for a mash and adding feta just gives it that little bit of oomph!
This recipe is very healthy, simple and easy to prepare and the perfect accompaniment to grilled meat, chicken or fish.
It is not necessary to peel the parsnips, simply scrub them well and slice off the tops and bottoms then chop into chunks, cover with cold water, add salt then bring to the boil and boil gently, covered until soft (around 15 minutes).
Slice of the bottom of the leek, then make a two slices up to the green part (so the stem is in quarters), then thinly slice all the way up the stem.  Continue slicing up the leaf section, discarding the tough outer leaves and very top as you go.  Rinse thoroughly in a colander, as soil often gets embedded up the stem, before cooking.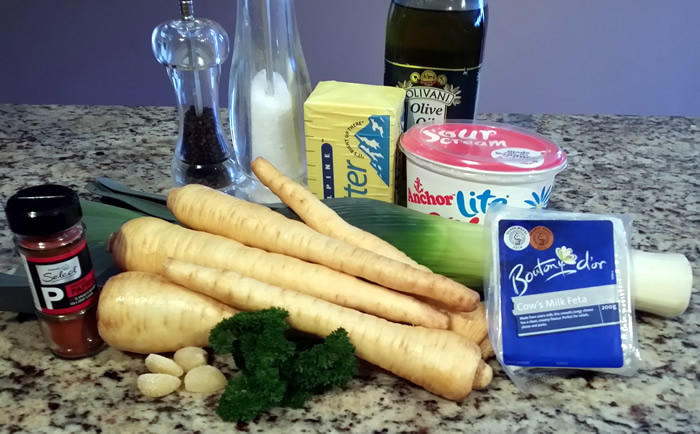 Parsnip & Leek Mash
(4 servings)
600 grams parsnip (cooked)
1 tablespoon olive oil
60 grams butter
1 large leek (chopped)
4 cloves garlic (crushed)
1 teaspoon ground black pepper
1 teaspoon smoked paprika
1 teaspoon salt
2 heaped tablespoons lite sour cream
100 grams feta (crumbled)
Small bunch chopped parsley
Heat the oil and butter in a fry pan and gently fry the leek, garlic, spices and salt until soft and translucent.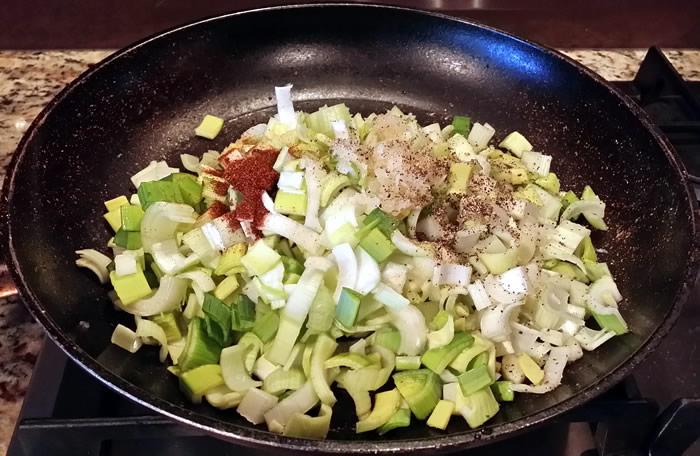 Add half the leek mixture to the cooked parsnips together with the sour cream and puree with a stick blender until smooth.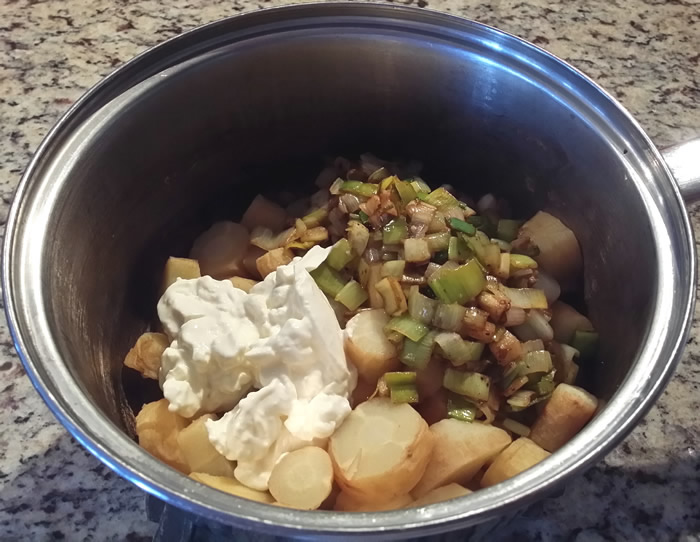 Add the remaining leek mixture, feta and parsley and gently mix through the puree.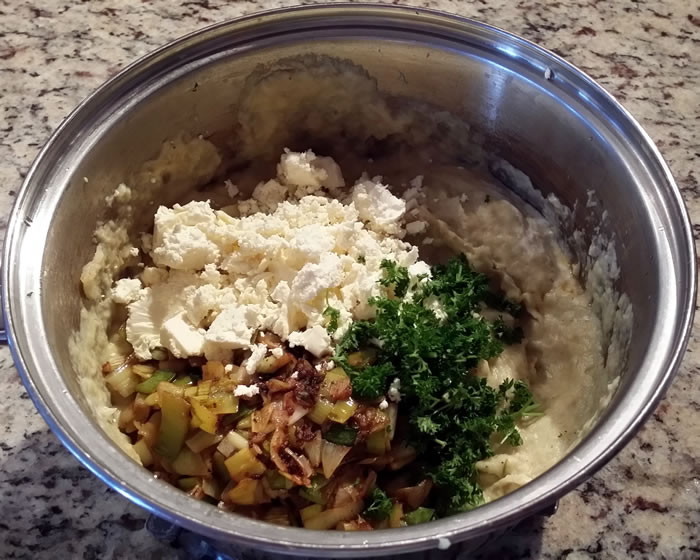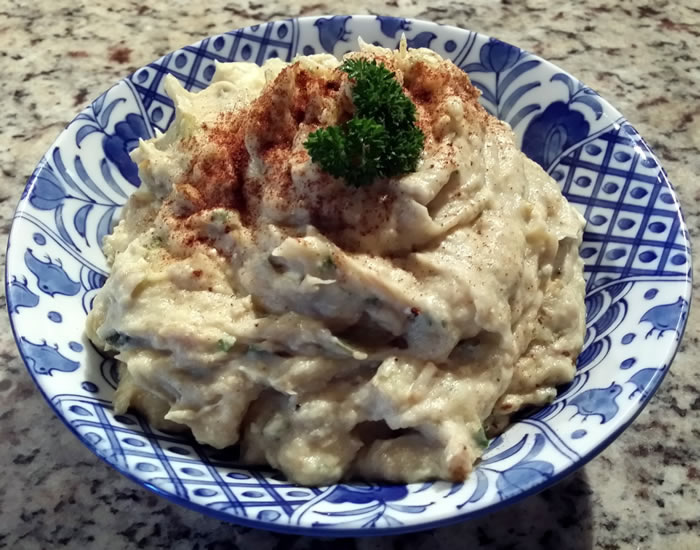 Pictured below served with a pork sirloin steak >>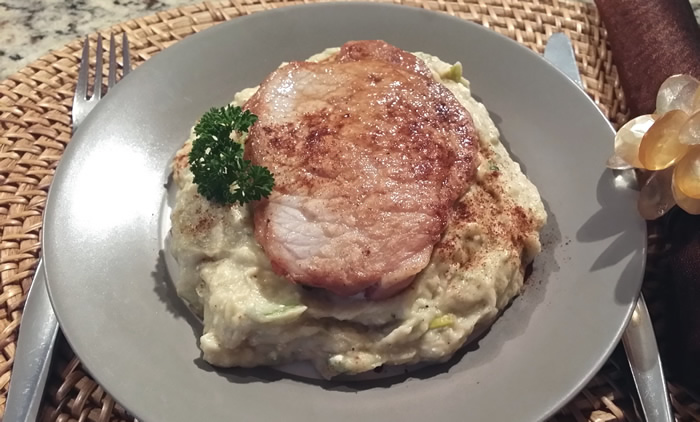 Serve immediately garnished with a shake of smoked paprika and parsley.