The combination of earthy, slightly sweet beetroot, with the feta, edam cheese and subtle spices in this soufflé recipe is delicious, not to mention that wonderful beetroot colour!
Soufflés originated in the early 18th century in France and are made from separated beaten egg yolks and whites. They puff up during cooking but need to be served quickly as they do "deflate" after 5-10 minutes.
I made one large one and one smaller one, but ideally I would recommend making four using 100mm diameter soufflé dishes. Soufflés should be baked in soufflé dishes which are typically glazed, flat-bottomed, round porcelain containers with unglazed exterior bottoms, with vertical or nearly vertical sides and fluted exterior borders.
Beetroot & Feta Soufflés
(Serves 4)
50 grams butter
3 tablespoons flour
1 cup lite milk (warmed to steaming)
½ teaspoon paprika
½ teaspoon salt
¼ teaspoon mace (or nutmeg)
4 egg yolks (beaten)
1 large beetroot (peeled & grated)
Grinding of fresh black pepper
1 packed cup edam cheese (grated)
100 grams feta (crumbled)
4 egg whites (beaten to stiff peaks)
Melt butter in a large saucepan and stir in flour until thick and bubbly (be careful not to let it catch and brown).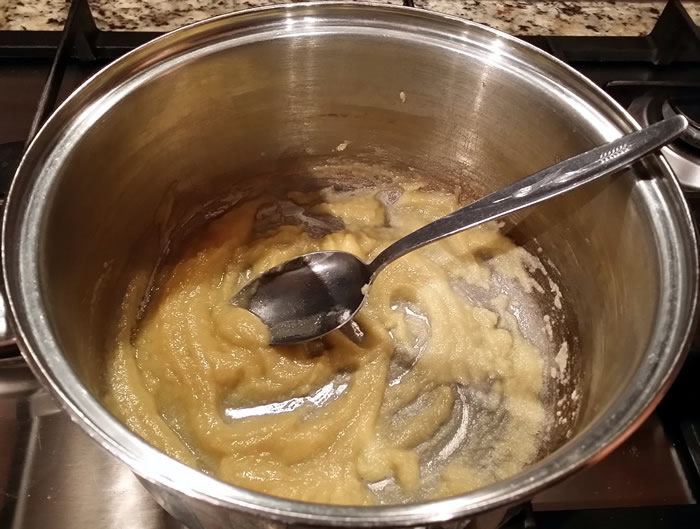 Add warmed milk and continue stirring until it forms a smooth roux, then add salt, paprika and mace and stir to combine, then turn off heat.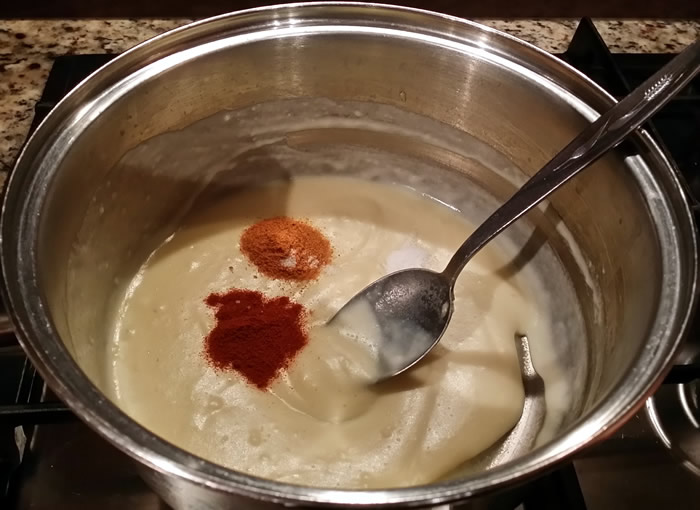 When it has cooled a little, add egg yolks and either use a blender or stir briskly to mix thoroughly.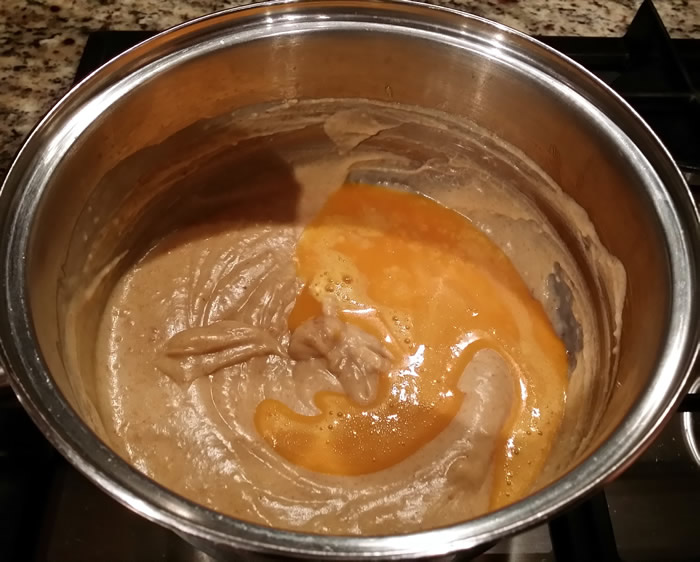 Add beetroot and pepper and stir through.
Then add edam and feta and mix in.
Lastly, fold in the egg whites.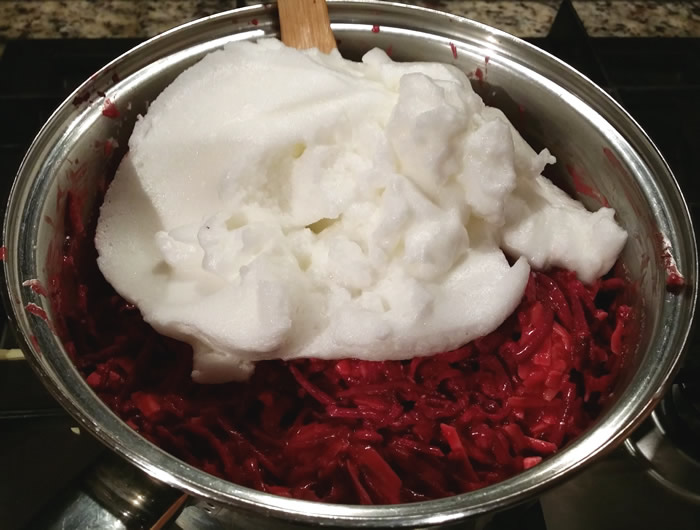 Transfer to well-greased soufflé dishes, filling to just below the top,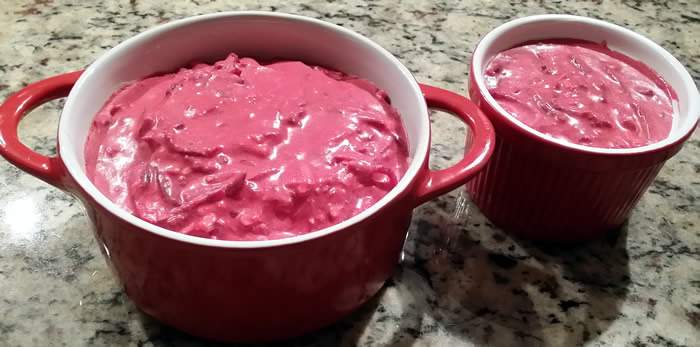 Put in an oven heated to 200°C, but turn down to 190°C when soufflés are put in. Bake small soufflés for 20 minutes or one large one for 35 minutes.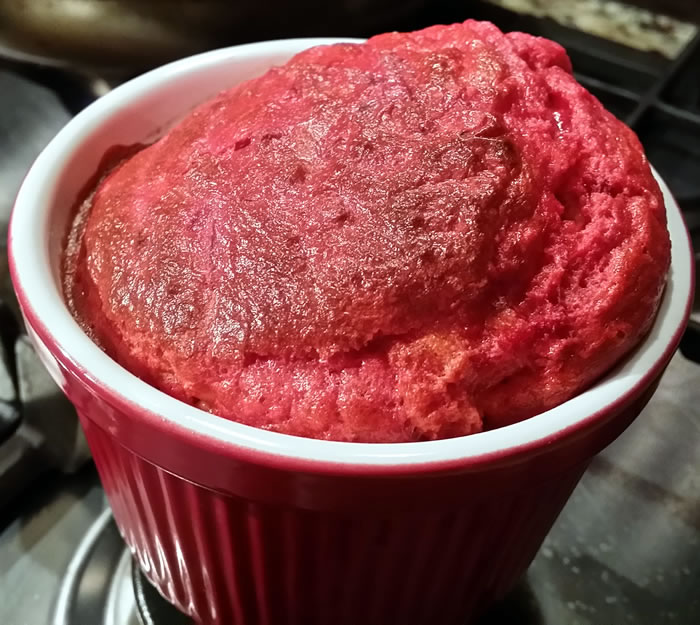 Serve immediately in the soufflé dish, if making individual ones, with a dressed salad, or spoon from the large dish and serve with fish, chicken and/or salad.