Seriously good comfort food, chowder is more commonly associated with seafood, but this bacon version is excellent as well!
If you are using new potatoes, there is no need to peel them … vegetable skin is good for you! This soup can be made from start to finish in one large pot – start by boiling the potatoes, drain them and set aside, then fry the bacon and set aside, the mushroom slices and set aside, then on with the rest of the soup, using a stick blender to puree it in the pot.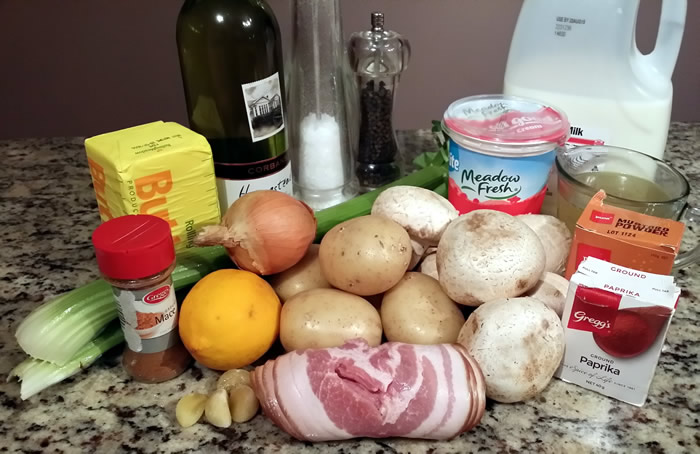 Mushroom & Bacon Chowder
(Serves 4)
500 grams potatoes (cubed, boiled in salted water & drained)
25 grams butter
4 rashers bacon (rind removed and chopped)
400 grams mushrooms (sliced)
Freshly ground salt & black pepper
3 sticks celery (sliced)
1 onion (chopped)
4 cloves garlic (crushed)
1 lemon (finely grated zest and juice)
2 teaspoons paprika
1 heaped teaspoon dry mustard powder
300 mls chicken stock
300 mls dry white wine
½ teaspoon mace
300 mls lite milk
200 mls lite sour cream
Heat a little butter and fry the bacon until just starting to brown. Remove with a slotted spoon and set aside.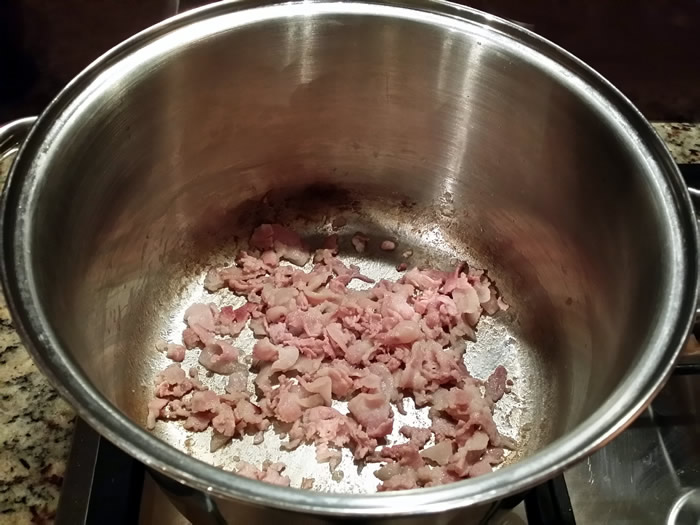 Add a little more of the butter to the pan and gently fry half of the mushrooms, together with a grinding of salt and pepper until cooked then remove with a slotted spoon and set aside.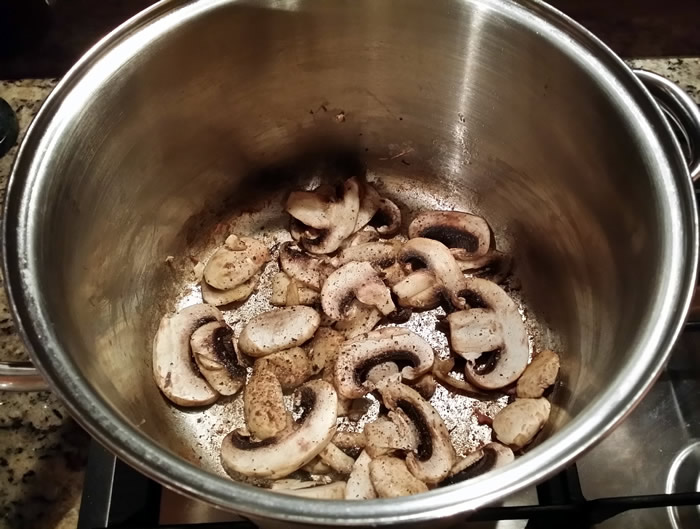 Add remaining butter to pan together with onions, celery and garlic and fry gently until translucent.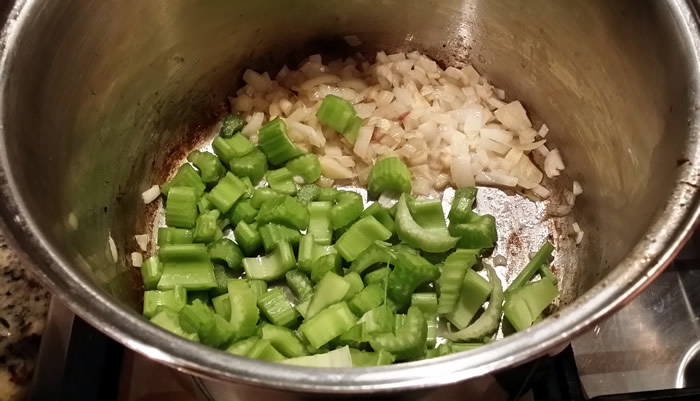 Add remaining mushrooms, paprika, mustard, lemon zest and more salt and pepper if required and fry gently for about 5 minutes.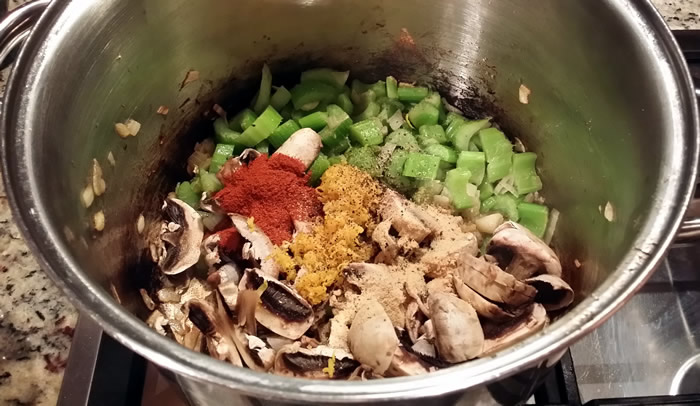 Add chicken stock, wine and lemon juice and simmer gently for about 10 minutes.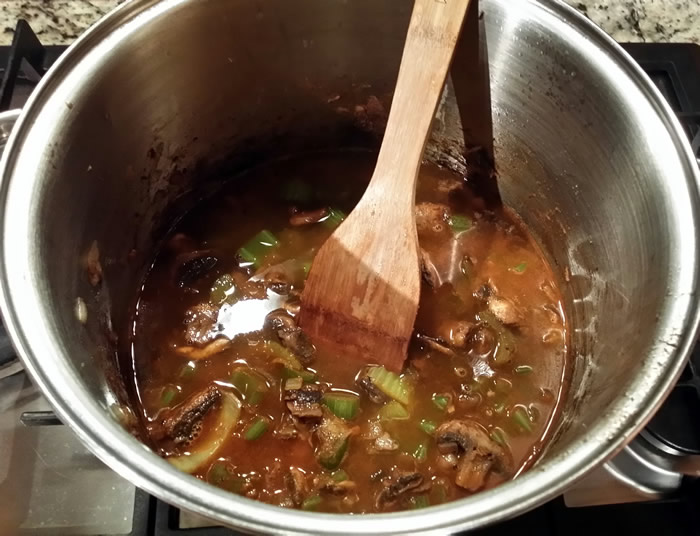 Add potatoes and blend to a smooth puree with a stick blender.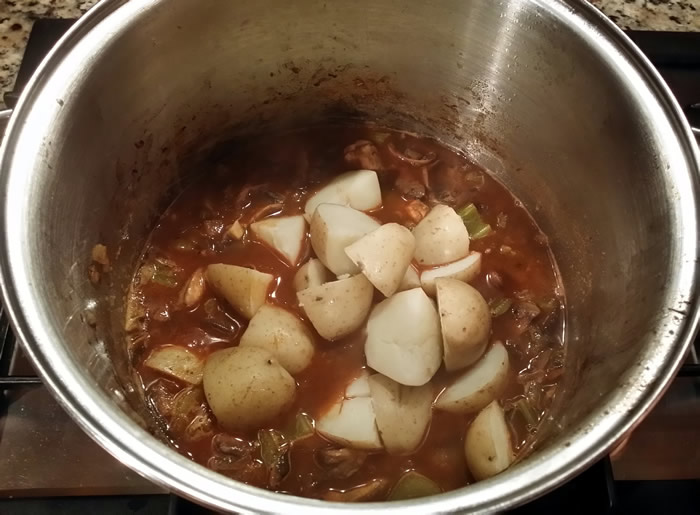 Add milk, sour cream and mace and stir through thoroughly on gentle heat.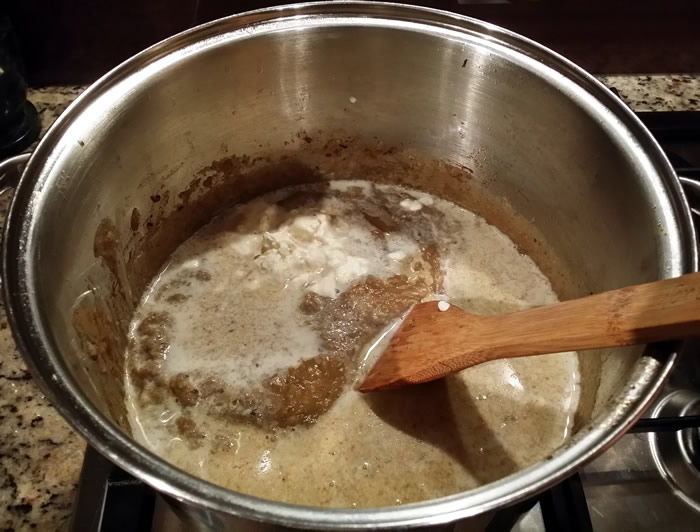 Add bacon and mushrooms that have been set aside and gently stir through until heated.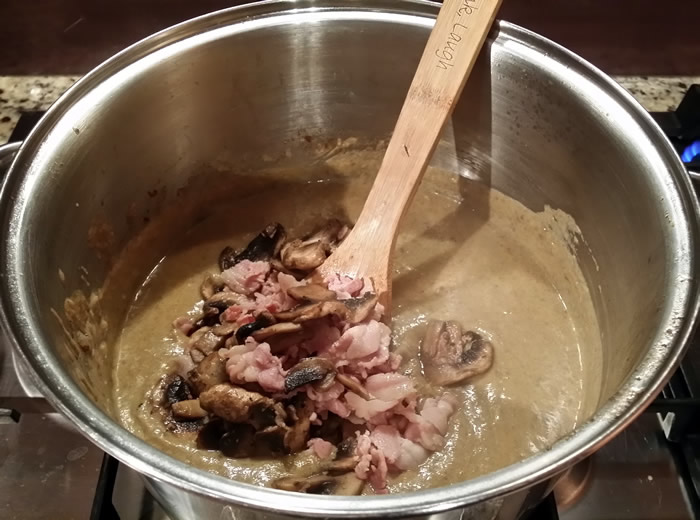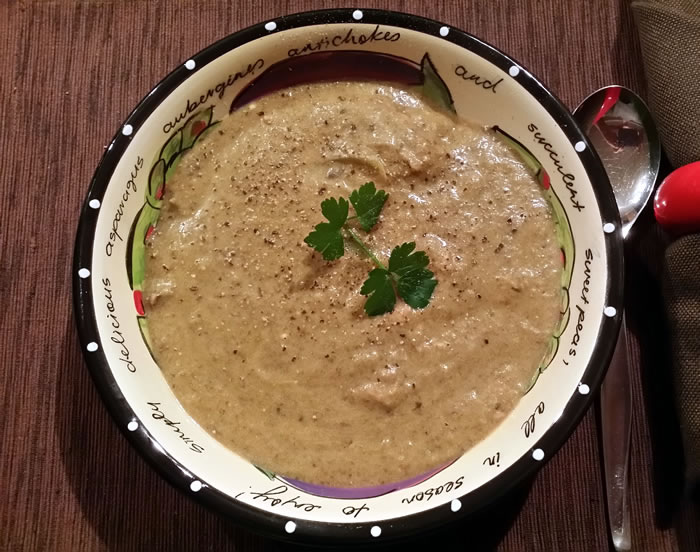 Serve immediately with a grinding of black pepper.