This bread is like a wonderful cross between a carrot cake and a banana cake but in loaf form.  You could serve it with butter, but it really doesn't need it and is delicious on its own.
Really ripe bananas are best to use and it's not necessary to peel the carrots, just scrub them clean.
When making cakes or loaves, I like to make a double quantity and freeze one for use later (it's also more economical use of the oven), but if you just want to make one simply halve all the quantities.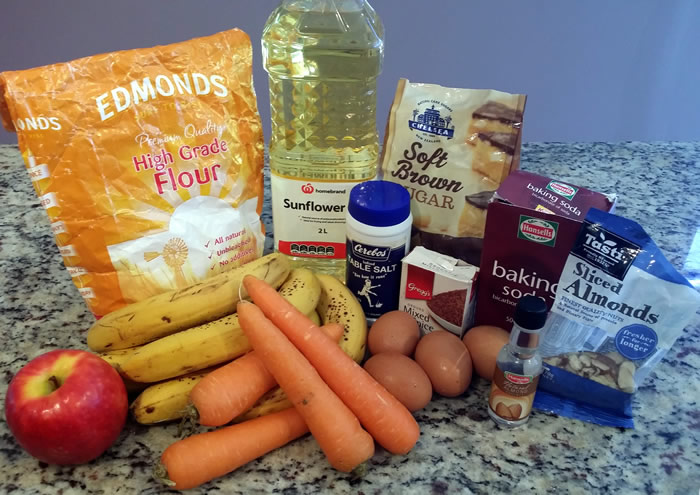 Almond, Banana & Carrot Bread
(Makes 2 loaves)
525 grams high grade flour
2 teaspoons baking soda
1 teaspoon salt
2 teaspoons mixed spice
⅔ cup sunflower oil
1 teaspoon natural almond essence
1 cup soft brown sugar (lightly packed)
1 apple (peeled, cored and finely chopped)
4 eggs
1 teaspoon natural almond essence
5 bananas (mashed)
4 carrots (finely grated)
2 tablespoons finely sliced almonds
Mix together flour, baking soda, salt and mixed spice in a large bowl.
Using a food processor, blend together oil, almond essence, sugar, apple and eggs.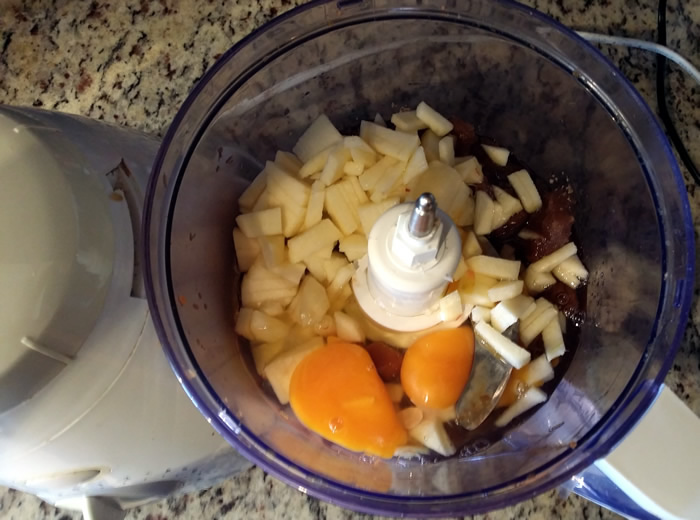 When well blended add the banana and pulse to mix through.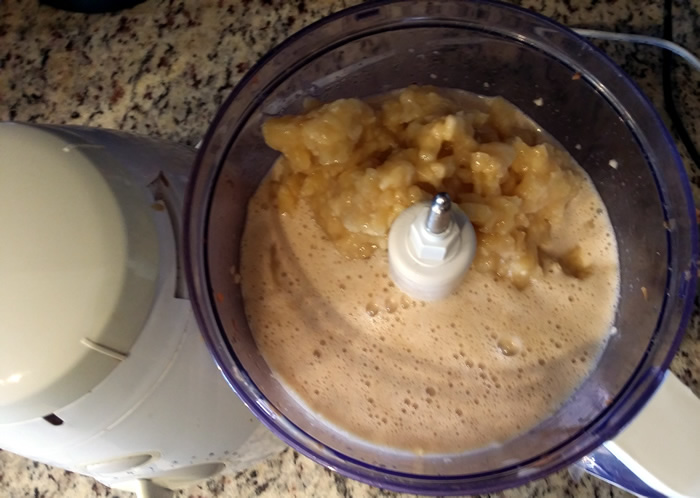 Add this mixture and the carrots to the dry ingredients and stir through, by hand, until combined (don't over mix).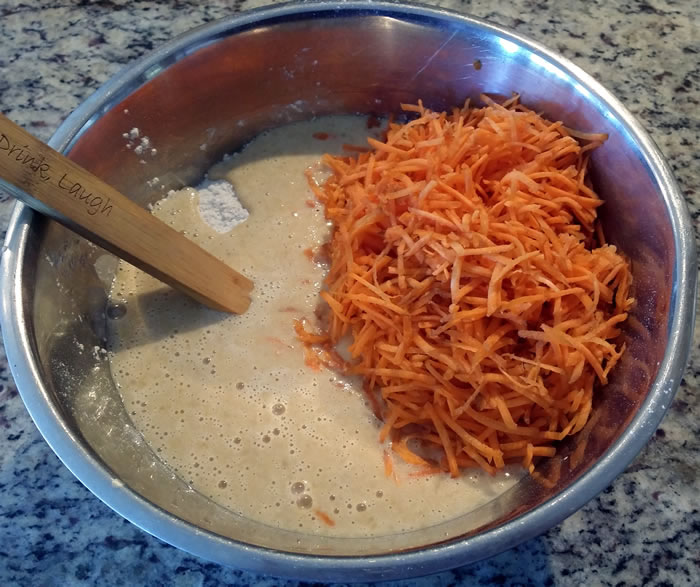 Divide mixture between two prepared loaf pans (greased with bottom lined with baking paper) and sprinkle almonds on top.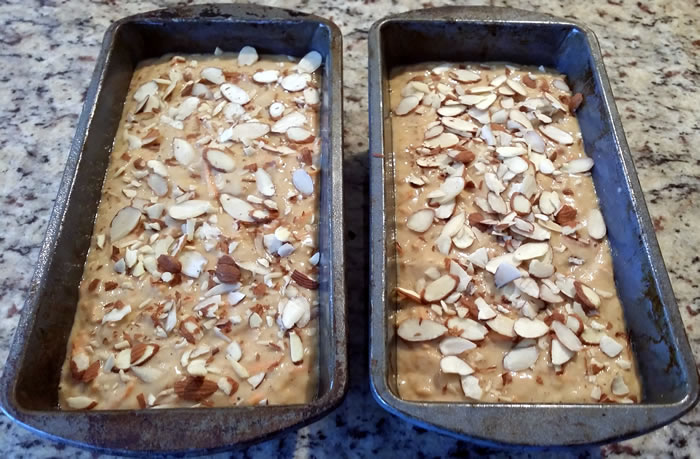 Bake at 175°C for 50 minutes or until tester comes out clean or with just a few crumbs.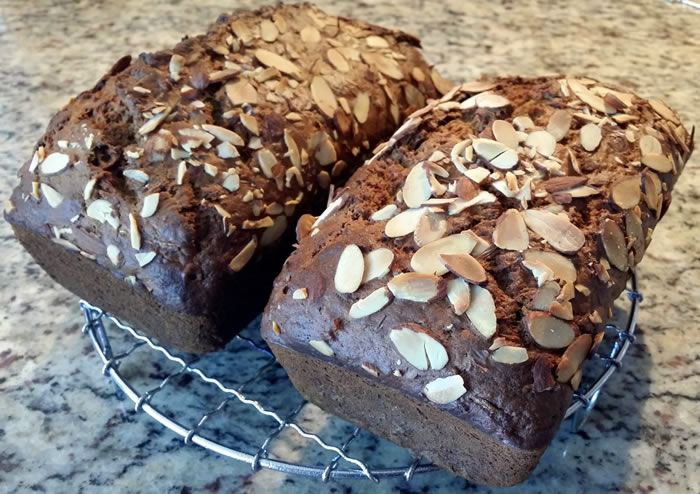 Allow to cool, slice and serve (completely cooled before freezing)