Another easy, almost one pot dish using skin on, bone in chicken legs.  If you prefer to use boneless chicken breasts or thighs, just reduce the time in the oven a little.
The sauce is rich and full of flavour and really complements the chicken, caramelised onion and juicy grapes which are just heated through and added just before serving the casserole.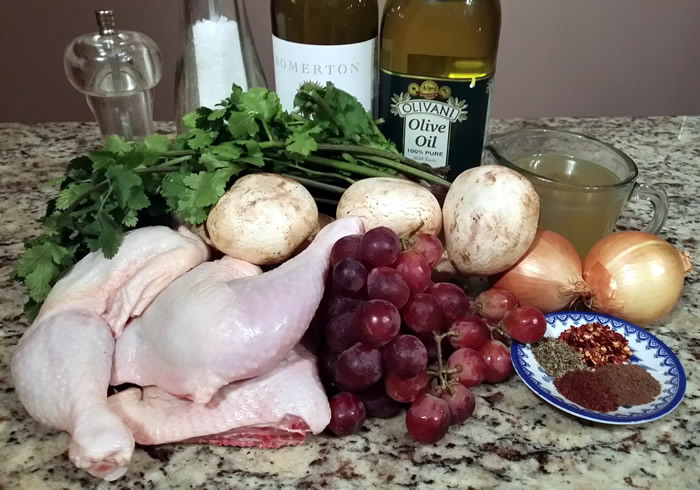 Sloshed Chicken Casserole
(4 – 6 servings)
4 tablespoons olive oil
2 onions (sliced)
1 kg fresh chicken legs (skin on/bone in/cut in half)
300 grams mushrooms (sliced)
Bunch of coriander (chopped – reserve some for garnish)
½ cup flour
1 teaspoon each freshly ground salt & black pepper
1 teaspoon dried chilli flakes
½ teaspoon ground allspice
½ teaspoon rubbed sweet basil
½ teaspoon sumac
250 mls red wine
450 mls chicken stock
Heat 2 tablespoons oil and gently fry the onions until just starting to turn brown (10 to 15 minutes) and set aside.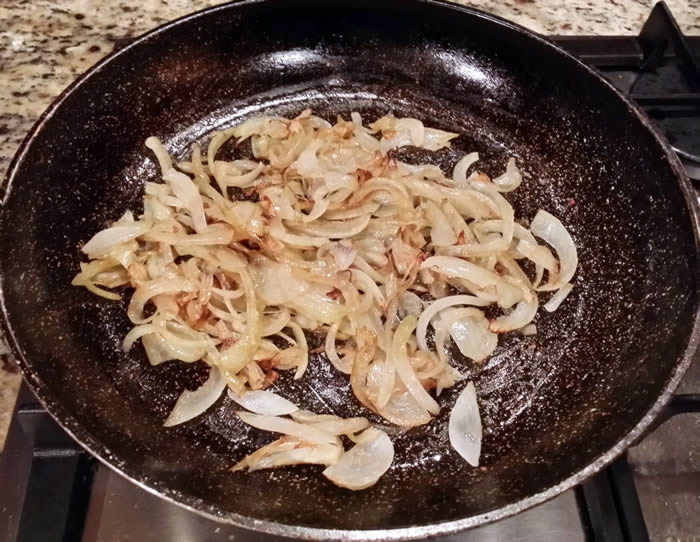 Add salt, pepper and spices to the flour, shake together in a plastic bag, then add chicken and shake to coat thoroughly (reserve leftover flour).  Add the chicken pieces to the pan and brown on each side, remove from pan and set aside.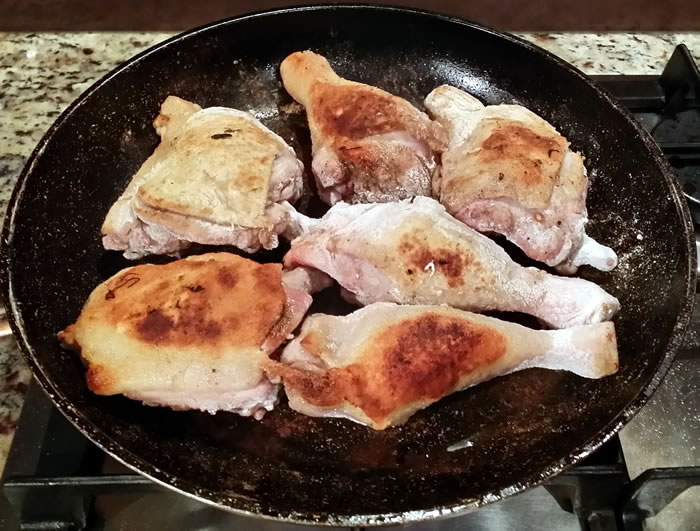 Heat remaining 2 tablespoons oil and add mushrooms and ½ of the coriander to pan and simmer gently for 5-10 minutes.
Stir through leftover flour until mushrooms are well coated.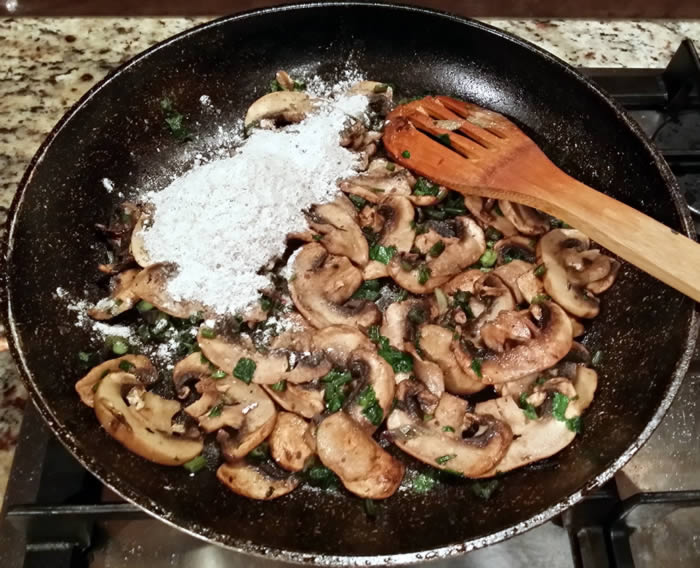 Add wine and stock to pan and stir over heat until it thickens into a sauce.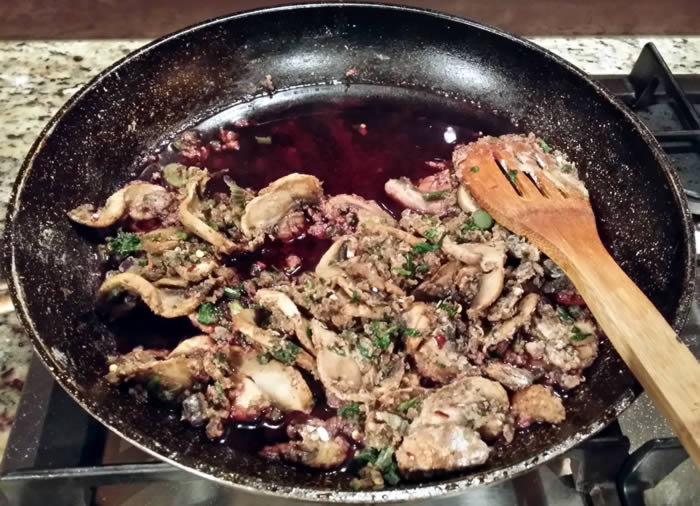 Pour ⅓ of the sauce into a large greased casserole dish and lay chicken pieces on top.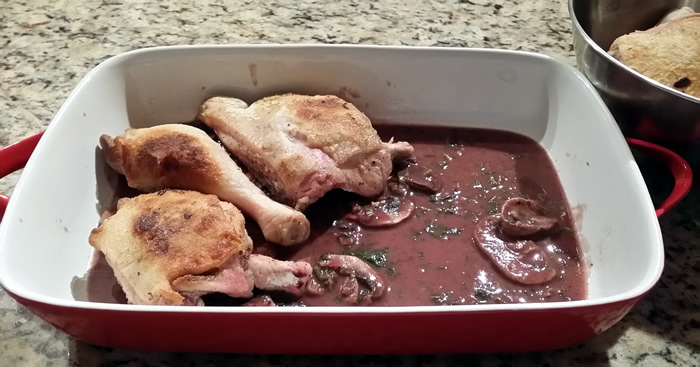 Spread caramelised onion on top of chicken.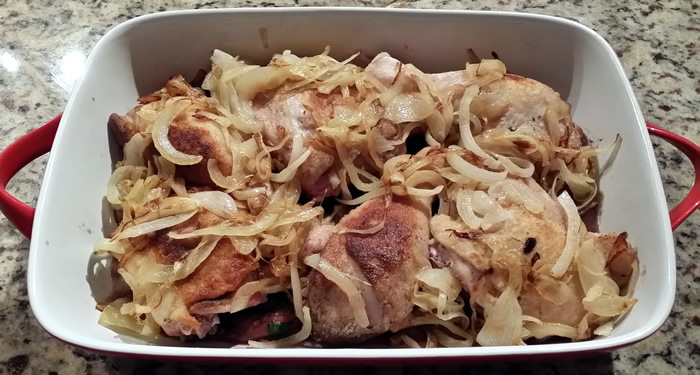 Pour another ⅓ of the sauce on top and bake at 200°C for 25 minutes.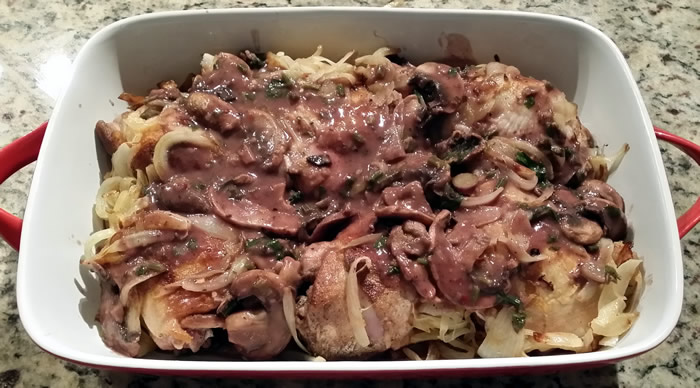 While casserole is in the oven, add grapes and most of the coriander to the remaining sauce in the pan and simmer gently for 5 minutes until the grapes are heated through.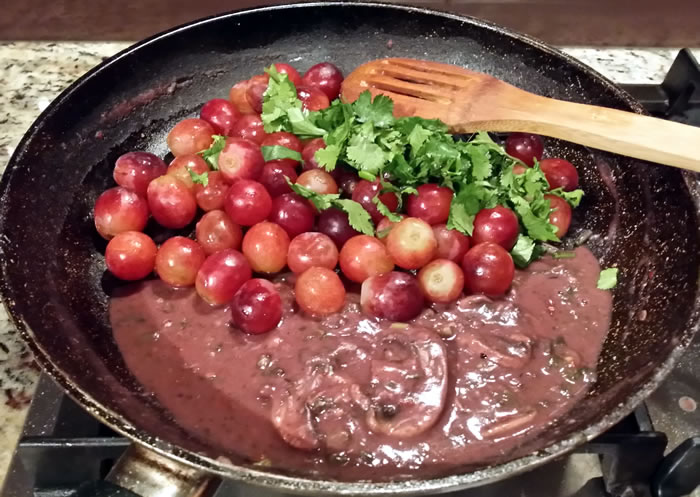 Remove chicken from the oven and pour the grape mixture over the top,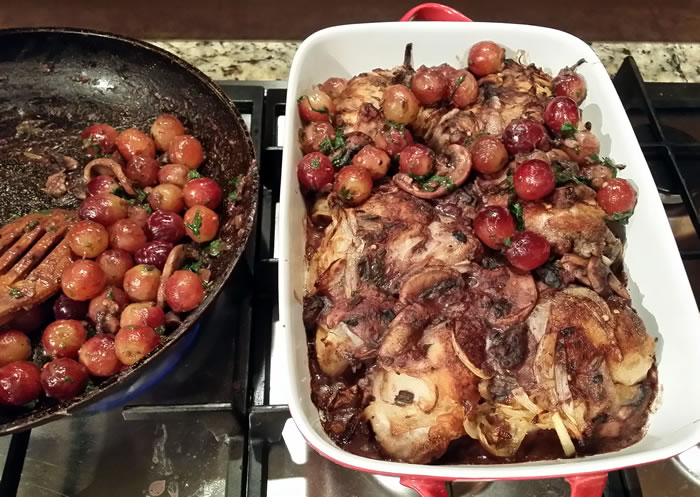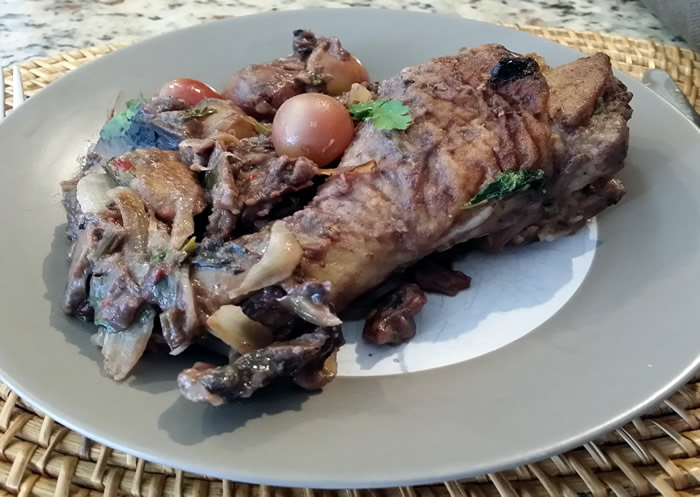 Garnish with coriander and serve.