Chicken drumsticks make an economical meal and are great on the BBQ in summer, but are also equally as nice microwaved although they don't have that nice BBQ grilled look, interesting marinades can make up for that.
To microwave, once your drumsticks have marinated, arrange them on a circular plate with the meatiest side towards the outer edge of the dish with the best looking side facing up.  Cover loosely with a paper towel or leave uncovered. Cook on High Power for 2-3 minutes per drumstick (depending on their size) – do not turn the pieces during cooking.  Leave 2 minutes before testing that they are cooked.  When cooked, juices should run clear and the flesh near the bone should not be pink. If you want them to look grilled, just pop under the grill for a couple of minutes to crisp up the skin.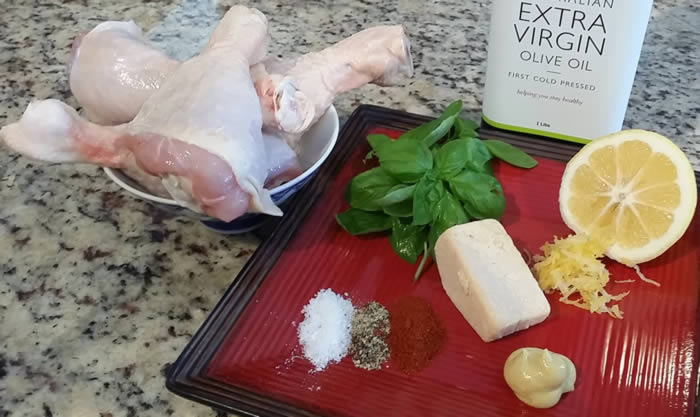 Zesty Chicken Drumsticks
6 large or 8 small chicken drumsticks
1/2 cup olive oil
Bunch of basil roughly chopped
2 teaspoons Dijon mustard
Juice and finely grated zest of 1 lemon
1 cup finely grated parmesan cheese
1 teaspoon freshly ground salt
1 teaspoon freshly ground black pepper
Blend olive oil, basil, Dijon mustard and lemon juice in a food processor. Mix in by hand the lemon zest, grated parmesan, salt and pepper. Set aside 6 teaspoons of the mixture, then coat the drumsticks with the rest in a plastic bag or container and set aside in the fridge for at least an hour.
Microwave on high power for 2-3 minutes per drumstick or cook the way you prefer (barbecue or grill).
Serve each drumstick with a teaspoon of marinade/juices from the dish on top.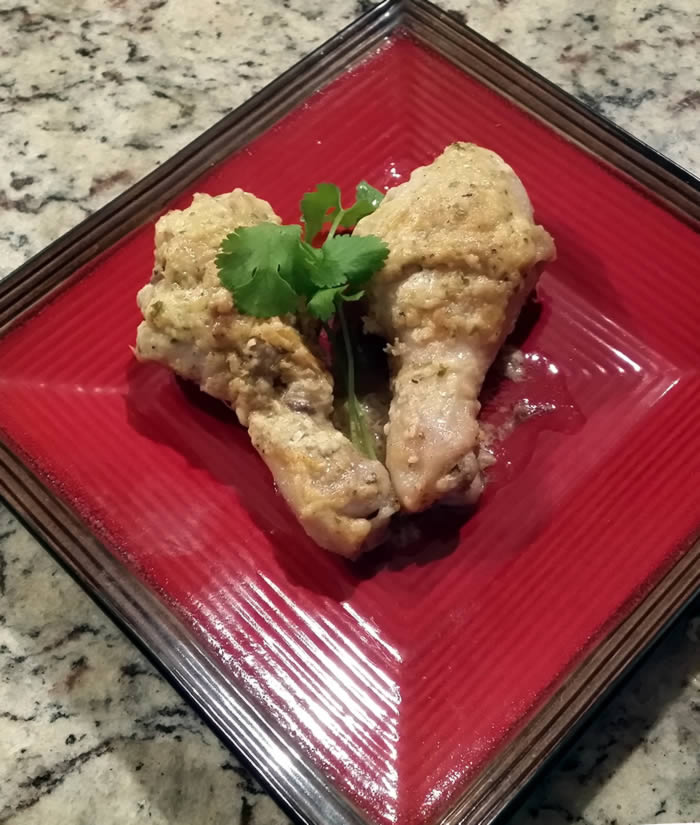 This marinade can be created very quickly, the chicken cooked in around 15 minutes if using the microwave and tastes great!