Delicately delicious is how I would describe this recipe – a subtle combination of flavours that compliment each other.
I have used Ghiotti LÁutentico Prosciutto and Ghiotti Grana Padana as a garnish, but you can substitute this for prosciutto of your choice or even very thinly sliced streaky bacon and parmesan or other similar cheese.
Very simple to prepare then baked together in a casserole, this dish is perfect when you want to impress but just don't have time to slave away in the kitchen.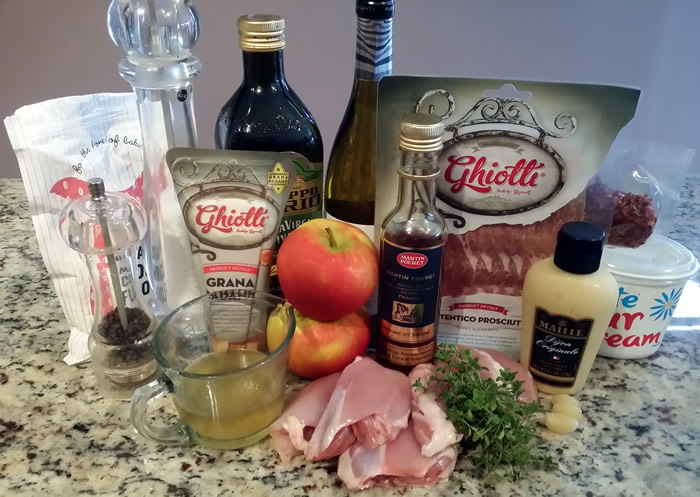 Prosciutto Wrapped Chicken with Apple Cider Puree
(5 servings)
2 apples (peeled, cored and cut into chunks)
3 cloves garlic (crushed)
2 tablespoons olive oil
150 mls dry white wine
75 mls cider vinegar
150 mls chicken stock
2 teaspoons Dijon mustard
Bunch fresh thyme (leaves picked from stalks – about 4 teaspoons)
Freshly ground salt & black pepper
1 teaspoon cornflour
2 heaped teaspoons lite sour cream
2 teaspoons dried red capsicum flakes
600 grams boneless, skinless chicken thighs (5)
5 slices prosciutto
Grated parmesan
Put apple, garlic, oil, wine, vinegar, stock, mustard, half of the thyme and a good grinding of salt and pepper into a food processor and pulse  until pureed.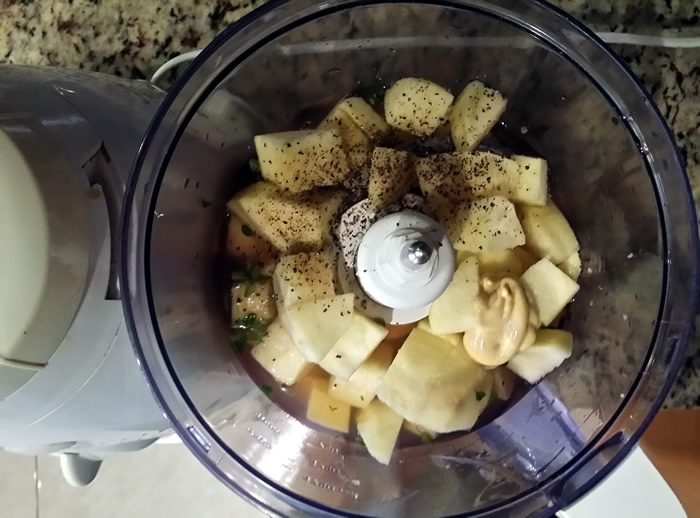 Season chicken well and wrap in prosciutto.
Mix the cornflour into the sour cream and add to the puree with the rest of the thyme leaves and the capsicum flakes, then spread half into the bottom of a greased casserole, then layer the chicken on top and spread the remainder of the puree on top.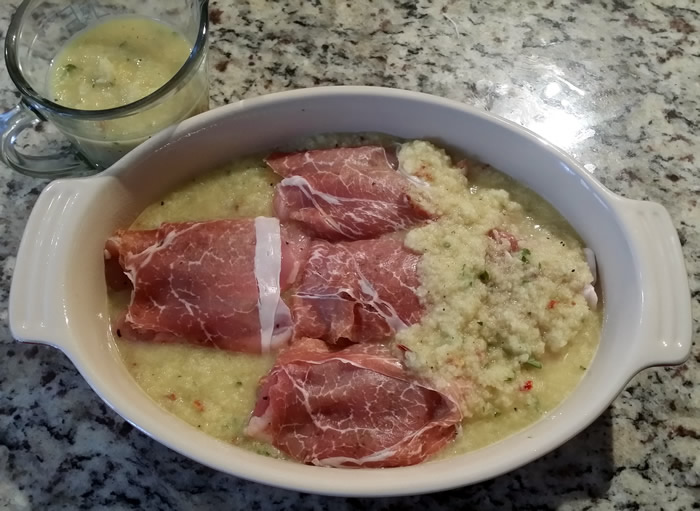 Cover with tin foil and bake for 20 minutes at 180° C. Remove foil and bake uncovered for a further 20 minutes.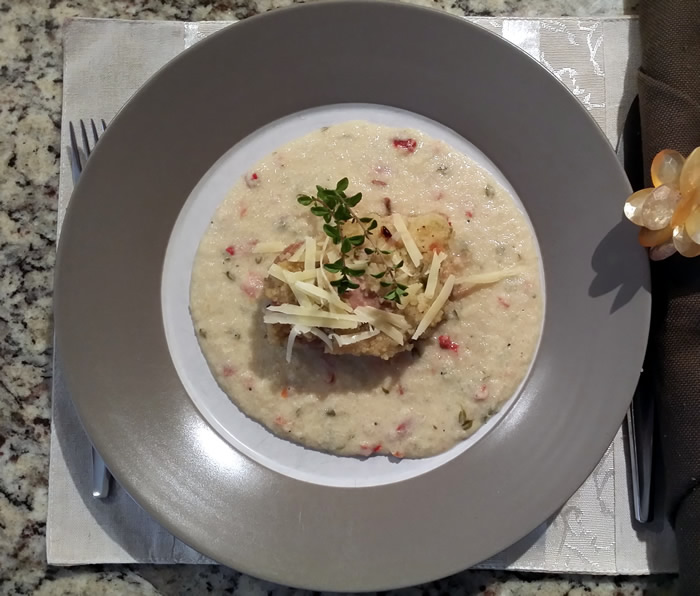 Serve garnished with a sprinkle of cheese and a sprig of thyme with salad or vegetables.