I grew up thinking of turnips as "cow fodder", so it's not a vegetable that I have cooked or eaten very often and, I discovered, it is no longer a cheap vegetable, so was keen to give it a go and enjoyed the result!
If you don't have celery herb, just chop up a little of the top tender part of celery as well as a few new tender leaves. I used coconut flour in this dish which gave it a nice, hint of coconut flavour, and made it gluten free, but you can you wheat flour, also use parmesan instead of grana padano and nutmeg instead of mace if you prefer.
Turnip Bake
(4 – 5 servings)
750 gram turnip (peeled and cubed)
2 eggs (well beaten)
3 tablespoons coconut flour
1 tablespoon brown sugar
1 teaspoon baking powder
½ teaspoon mace
½ cup Grana Padano cheese (finely grated)
Small bunch of celery herb (chopped)
Freshly ground salt & black pepper
½ cup gluten free bread crumbs
2 tablespoons melted butter
Cook turnip in boiling salted water until tender, then mash by hand and drain off excess water after mashing using a seive.
Add eggs, flour, sugar, baking powder, mace, cheese, celery herb, salt and pepper to the turnip and mix together thoroughly.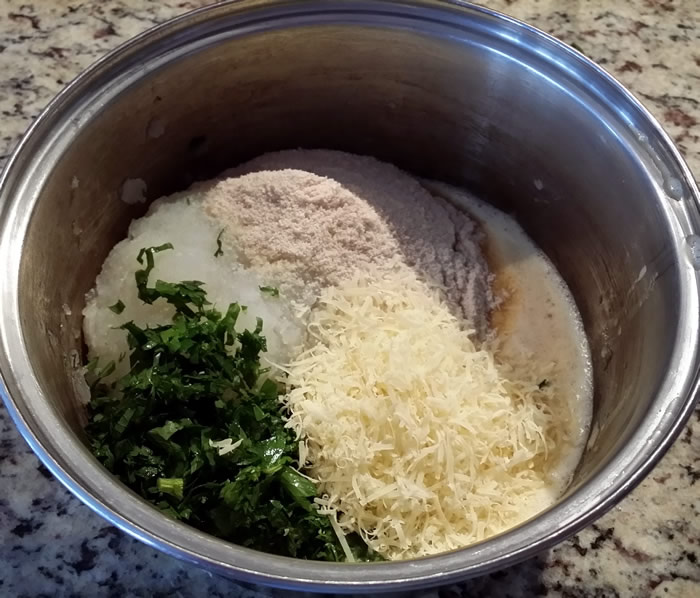 Place mixture in a greased oven proof dish.  Mix together bread crumbs, butter and a good grinding of salt and pepper and sprinkle evenly on top.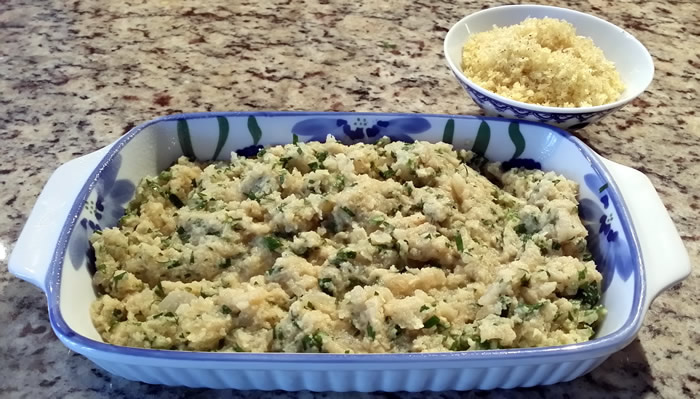 Bake at 190° C for 25 minutes.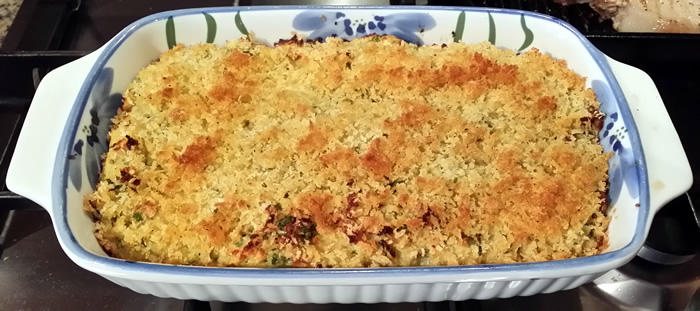 Shown below served with well seasoned grilled pork chop and a dressed green salad >>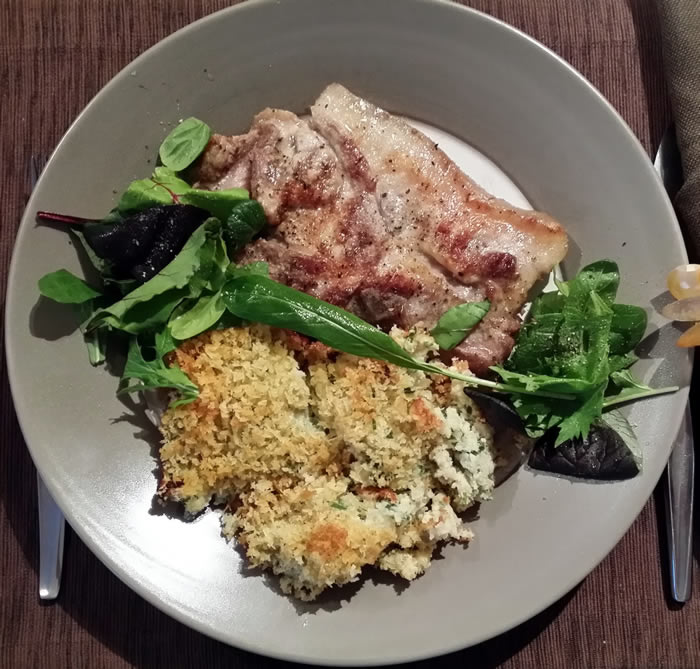 Serve with your choice of meat, fish, chicken, tofu etc. and dressed green salad or steamed vegetables.