This recipe is so quick and simple to prepare, yet impressive enough to serve at a dinner party either as an entree or main course, but be careful if serving it as an entree as salmon is very filling!
I used coriander paste as I didn't have any fresh corander – the flavour is good, but I think fresh, chopped coriander would look better, or you could use a combination of both.  If you don't have any fresh kaffir lime leaves (I have a tree growing in my garden), then you could use dried ones which are available in good Asian food stores along with pandan leaves.  Pandan leaves are used to lend a unique taste and aroma, more commonly, to many Thai desserts and some drinks, but do work really well in this recipe as well.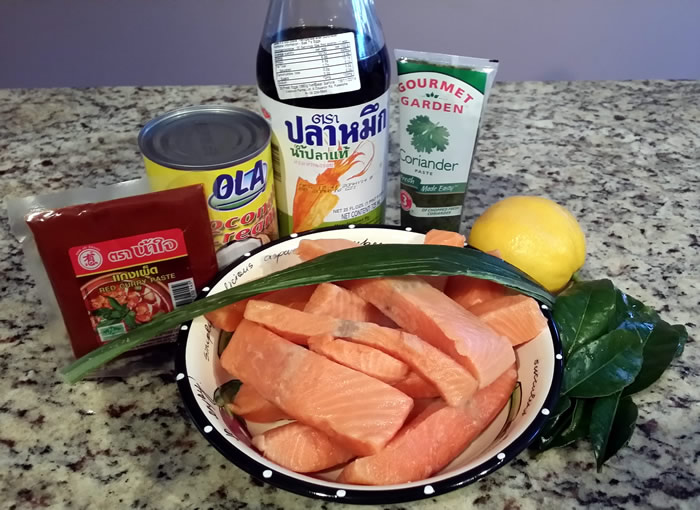 Thai Baked Salmon
(4 servings as a main course, 6 as an entree)
650 grams skinned and boned salmon pieces
3 tablespoons fish sauce
1 teaspoon red curry paste
2 teaspoons coriander paste
400 ml coconut cream
1 pandan leaf
4 kaffir lime leaves (+ extra or use fresh coriander leaves for garnish)
1 large lemon (sliced and de-seeded)
Put salmon, fish sauce, curry and coriander paste in a large bowl and mix together and set aside for at least 30 minutes or can be prepared to this stage a few hours ahead and left in the fridge.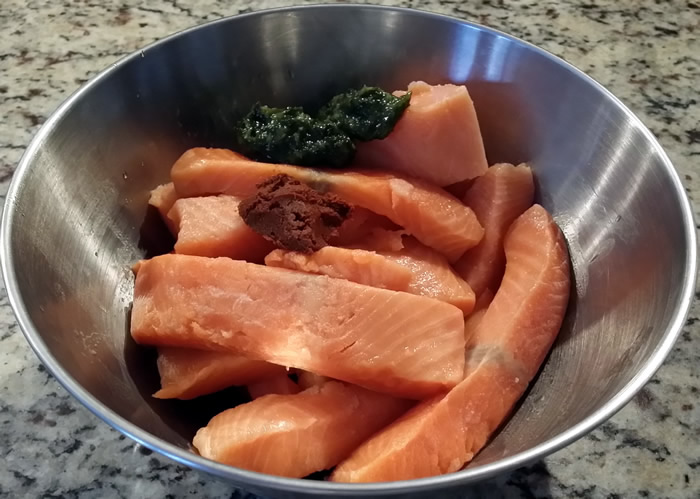 Add coconut cream and mix through thoroughly, then add pandan and lime leaves.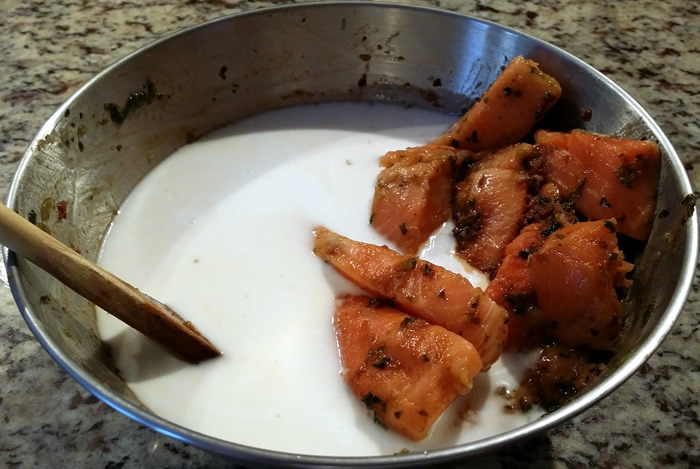 Transfer mixture to a greased casserole dish, submerging the leaves as much as possible, and layer the lemons on top.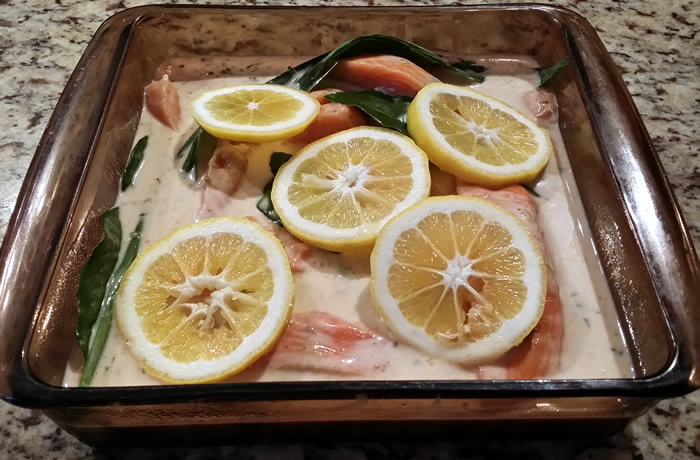 Bake at 180°C for 25 minutes.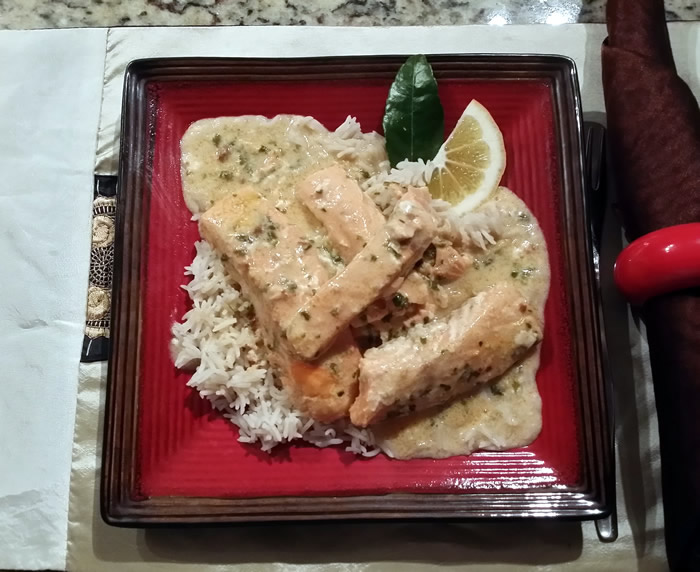 Serve immediately on rice garnished with a slice of lemon and lime leaves or coriander.