Comprising of just four main ingredients, this is one of the most simple recipes I've created to date, but a good example to show that cooking an appetising dish doesn't have to be complicated, it's more about using quality ingredients –  Ghiotti passata, garden fresh fennel and free-range chicken.
Fennel bulb is crunchy, slightly sweet with an aromatic taste which is quite unique, bearing a similarity to licorice and anise. It is wonderful addition to many European (French & Italian) dishes and belongs to the Umbellifereae family which is closely related to parsley, carrots, dill and coriander. Fennel is also categorised as one of the world's healthiest foods with numerous health benefits.
If you are not a fan of blue cheese, substitute it with feta or fresh mozzarella, either of which will produce just as good end result.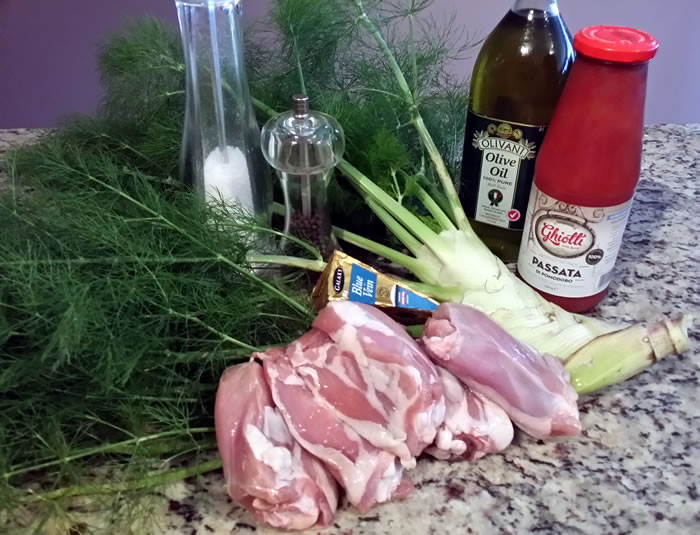 Cheesed-Up Chicken & Fennel
(5 servings)
2 tablespoons olive oil
5 skinless chicken thigh cutlets (about 1kg)
Freshly ground salt & black pepper
1 large fresh fennel bulb including fronds (retain a little for garnish)
400 mls Ghiotti passata
Dash of red wine (not pictured)
100 grams blue cheese
Season chicken well with freshly ground salt and pepper. Heat oil in a large fry pan and brown chicken on both sides, remove from pan and set aside.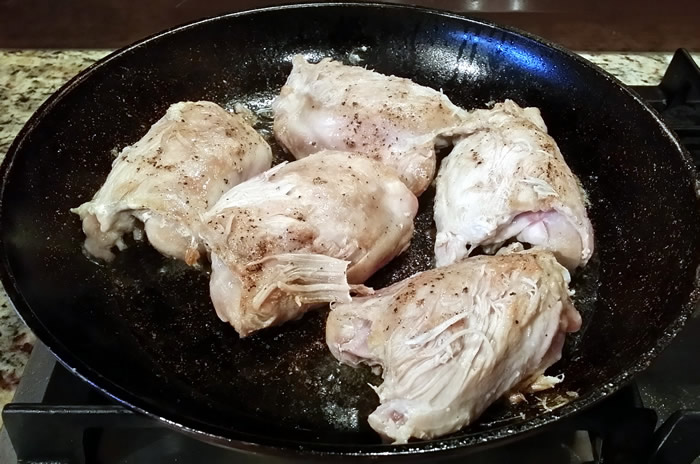 Prepare fennel bulb by removing any tough outer pieces and any damaged or stringy leaves, then slice bulb and leaves. Add all of the bulb and half of the chopped leaves to the pan and fry gently for 5 minutes.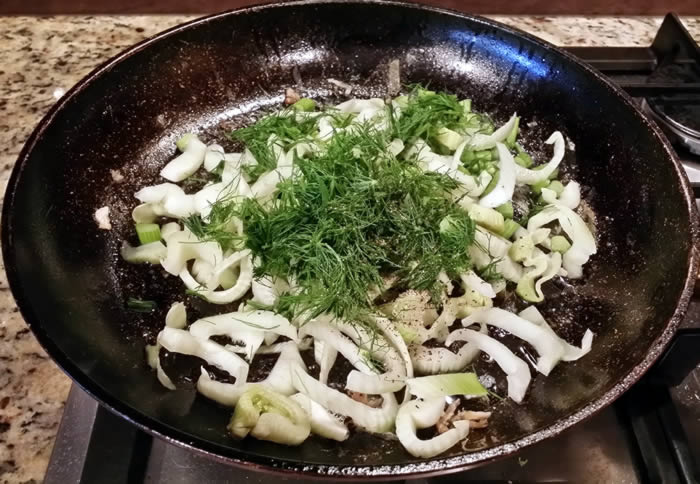 Add passata, dash of red wine and remainder of fennel leaves to the pan and stir through until mixed and brought back to a simmer.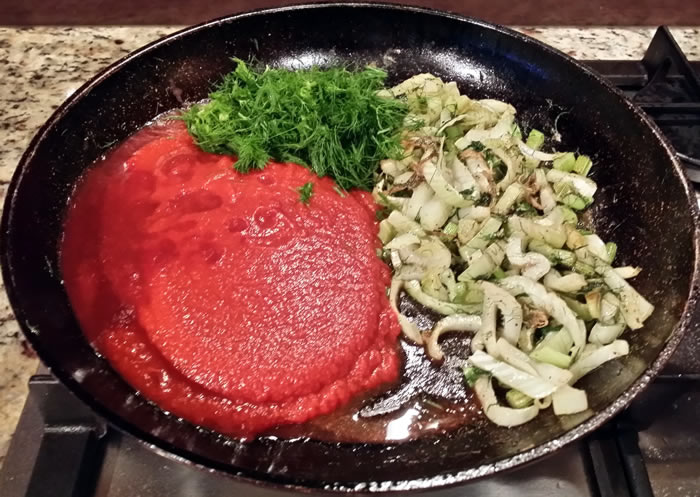 Return the chicken to the pan, smother with the sauce and simmer gently for 10 minutes on one side.
Turn chicken and crumble most of the cheese into the pan and simmer for another 10 minutes.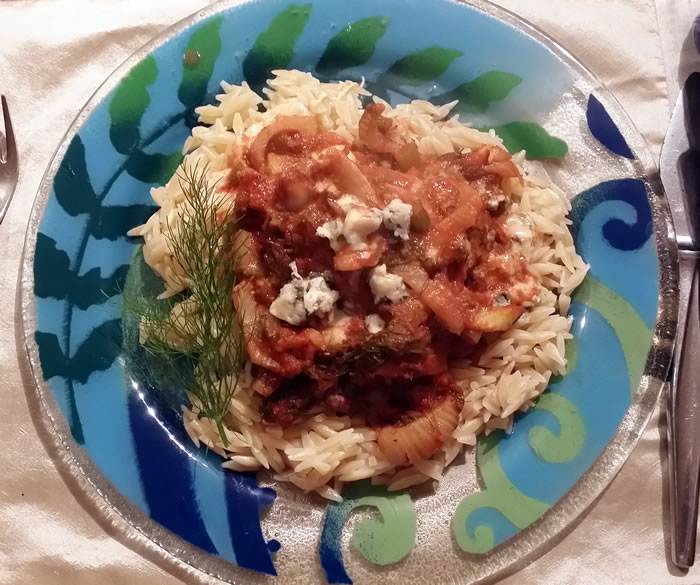 Serve on risoni (pictured), rice, pasta or potato mash, garnished with a little cheese and fresh fennel.