This recipe is quick, easy and full of interesting Asian flavours that truly compliment the vegetables – perfect to serve with tofu, haloumi, fish, chicken or meat and your choice of rice or potatoes.
I didn't have any fresh mint leaves in the garden when I made this, so used dried mint but fresh chopped mint would be even better.
See my recipe for Ginger Beef for the easiest way to toast sesame seeds >>>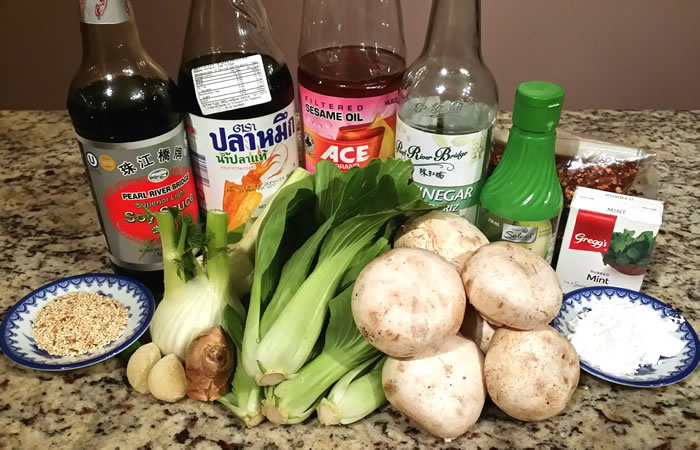 Pak Choy & Mushroom Stir Fry
(6 servings)
3 tablespoons sesame oil
Knob ginger (peeled and finely chopped – c. 1 tablespoon)
2 cloves garlic (crushed)
½ teaspoon dried chilli flakes
2 small (or 1 large) fennel bulb (sliced)
1 teaspoon dried rubbed mint (or 2 tablespoons chopped fresh mint added with the pak choy and mushrooms)
1 tablespoon cornflour
6 small pak choy (bottom trimmed and washed)
6 large button mushrooms (quartered)
1 tablespoon rice vinegar
1 tablespoon light soy sauce
2 teaspoons lime juice
1 teaspoon fish sauce
3 tablespoons white wine (not shown in photo)
1 tablespoon toasted sesame seeds
Heat oil in a large wok and gently fry garlic, chilli and ginger for 5 minutes. Toss together with fennel and mint and add to wok.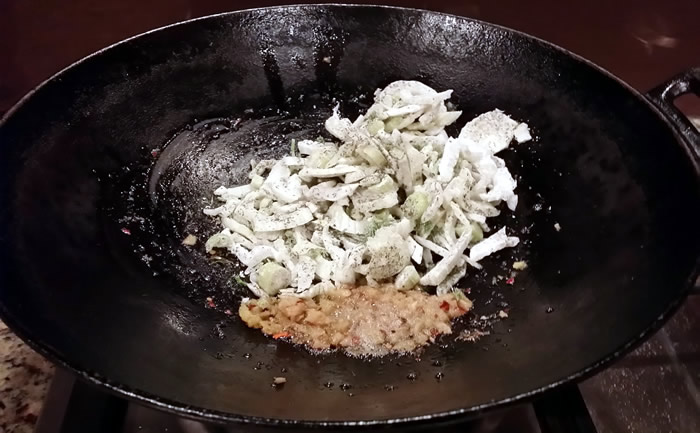 Fry gently together until fennel just starts to brown.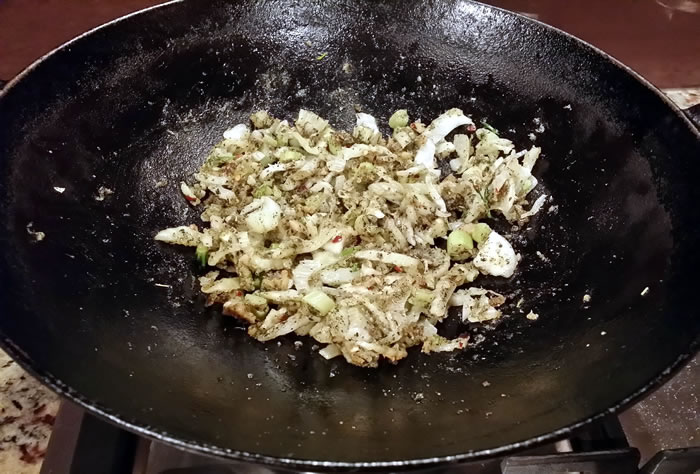 Mix mushrooms with the vinegar, soy sauce, lime juice, fish sauce and white wine and set aside to marinate for 15 minutes, then add to mixture in work.
Stir fry until pak choy just starts to wilt.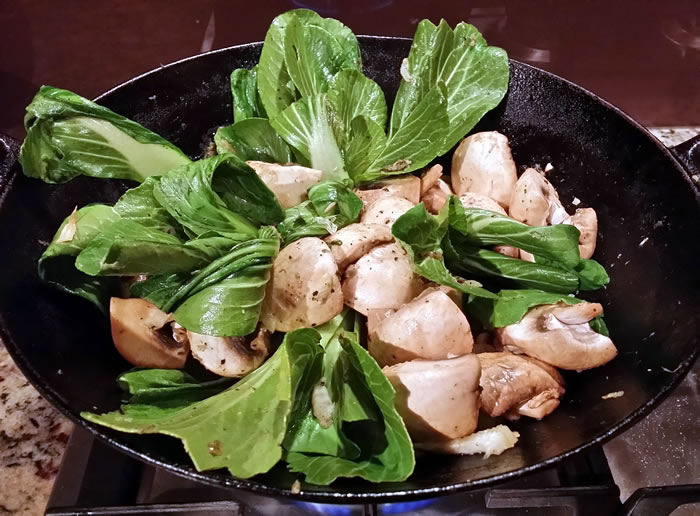 Transfer to a serving dish and sprinkle with the sesame seeds.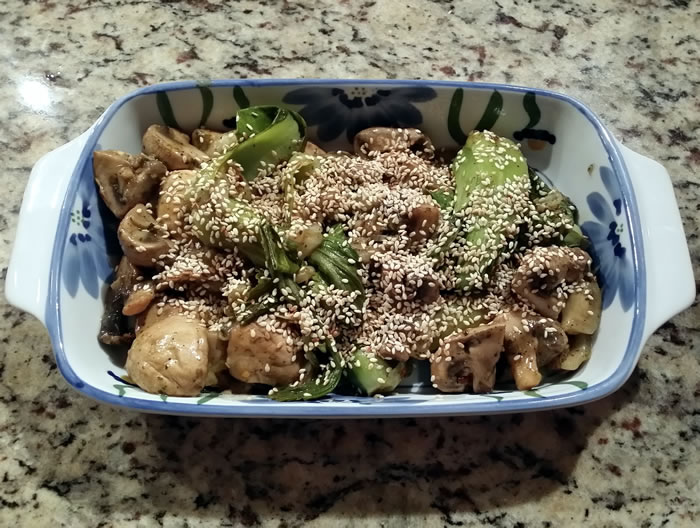 Serve immediately.