This recipe is simple to prepare, yet impressive party finger food.
I used ready rolled pastry, but you could certainly make your own pastry or roll your own ready-made pastry.
It also makes enough for 24 savouries as well as one pie (6 servings) which I partially cooked, cooled and froze for later.
I piped the potato on top, but you can just spoon it on.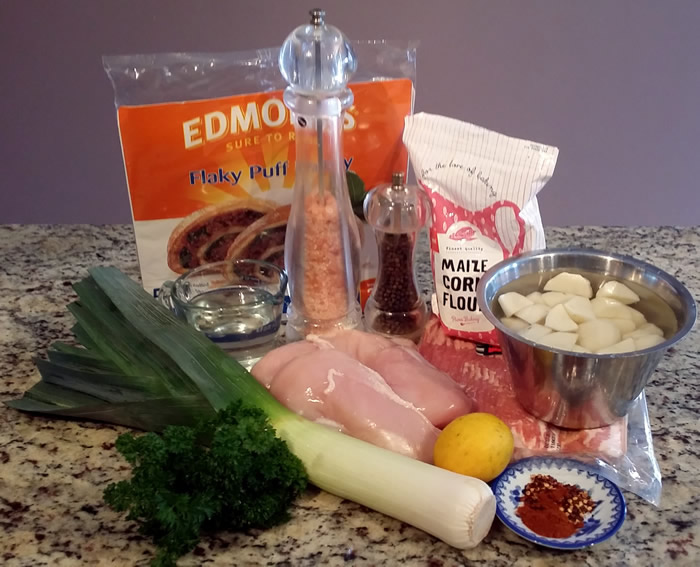 Chicken & Leek Potato Top Pielets
(Makes 24 Pielets and 1 x 6 serving pie)
550gm potatoes (peeled & cubed)
1 egg (beaten)
Freshly ground salt & black pepper
3 tablespoons olive oil
1 leek (chopped)
1 teaspoon chilli flakes
1 teaspoon smoked paprika
1kg boneless, skinless chicken (cubed)
1 lemon (juice & finely grated zest)
Bunch of fresh parsley (finely chopped)
3/4 rashers of bacon (cut into small squares)
300mls water
1 tablespoon cornflour
Cook potatoes in salted water until soft. Mash and when slightly cooled add 1 tablespoon oil, egg, salt and pepper, mix well and set aside.
Heat the remainder of the oil in a large pan and add the leeks, chilli, paprika, salt and pepper to taste and fry gently until the leeks are transparent.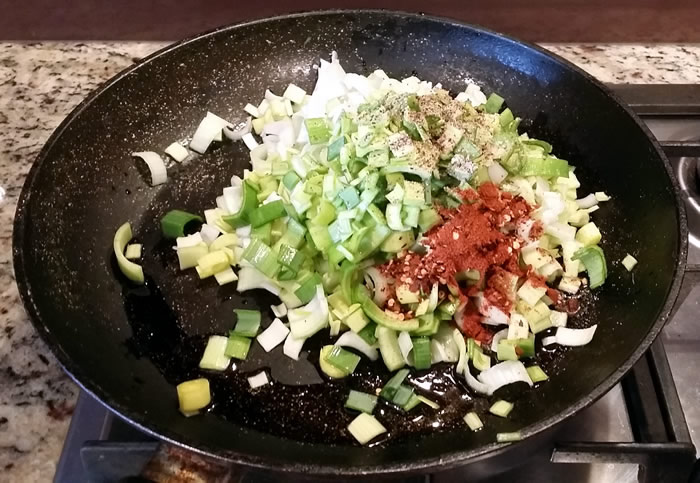 Add the chicken and gently fry until it just starts to colour.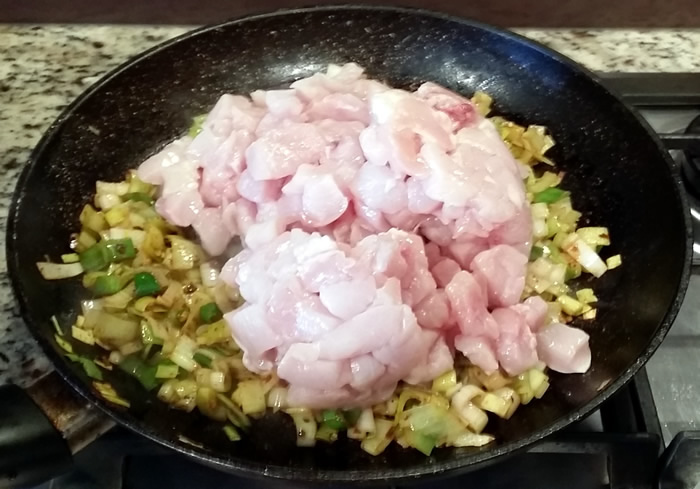 Add the parsley, lemon juice and zest and most of the water and bring to the boil.
Mix the cornflour with the remaining water and stir into the pan and simmer for 5 minutes until the sauce has thickened.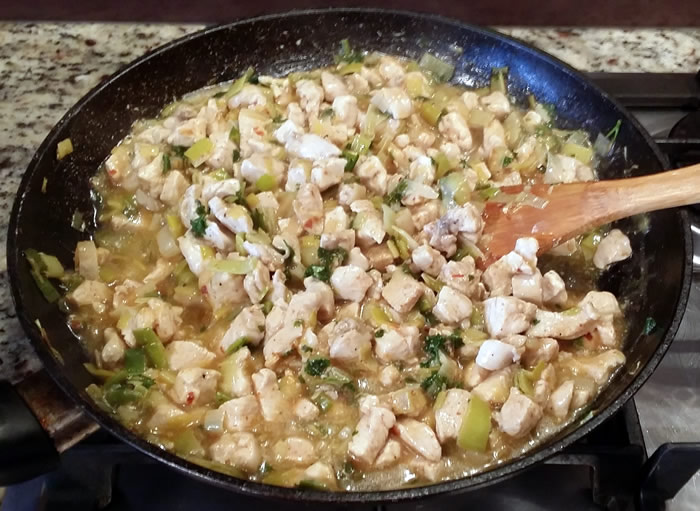 Grease muffin pans and pie dish and cut the pastry into 24 squares for the pielets and use one sheet for the pie. Add the chicken mixture to the pastry first, then a cube of bacon and top with potato and a sprinkle of paprika.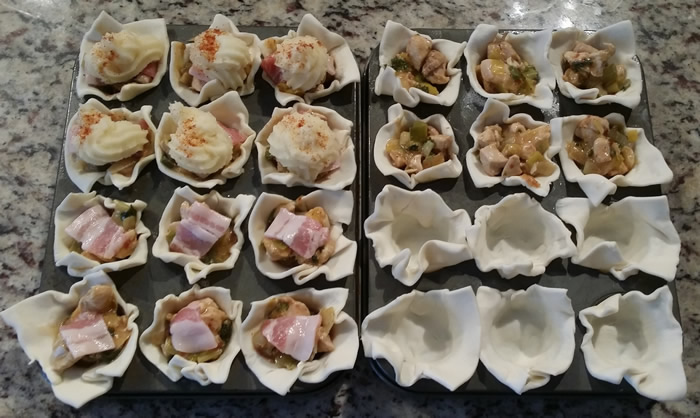 Spread the remainder of the chicken on the prepared pie pastry, then add 12 cubes of bacon and top with spoonfuls of potato and paprika.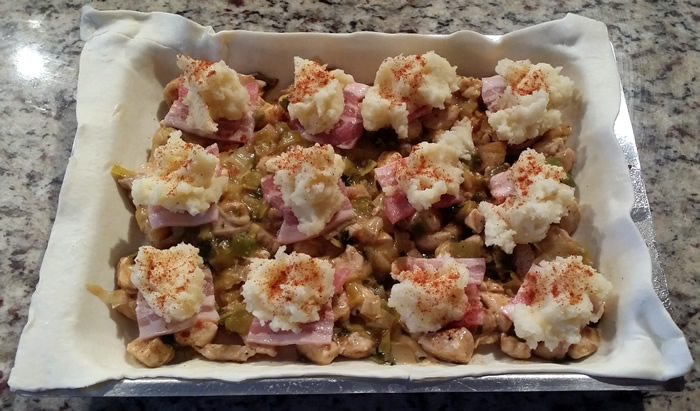 Bake for 20 minutes at 200° C if serving immediately or just 10 minutes if freezing, then once thawed later, put back in the oven for 10 minutes at 200° C.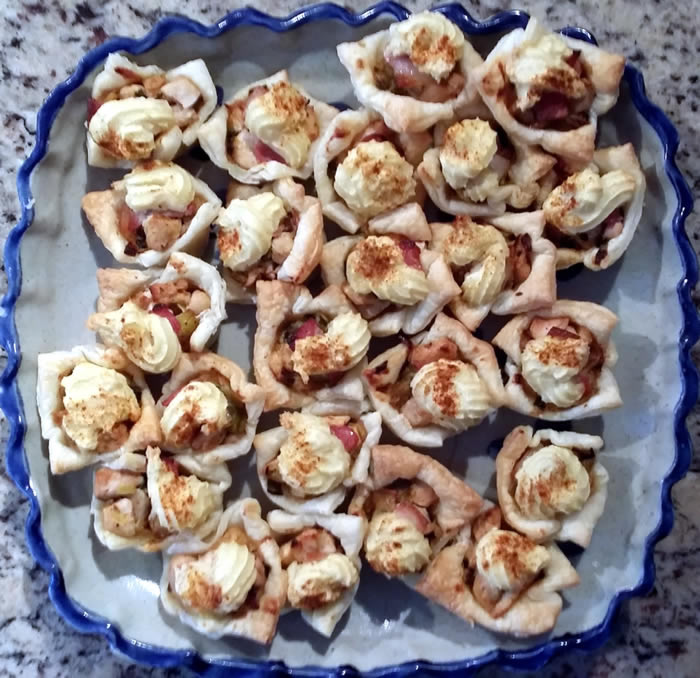 Serve after a few minutes when they are not too hot to pick up.