Fresh kaffir lime leaves are the key to this recipe and I wouldn't recommend trying to substitute them with something else.  If you haven't got a kaffir lime tree growing in your garden, plant one – they are easy to grow, look good and the leaves have so many uses! Best to use the "new shoot" leaves in this dish as they are finely chopped, blend perfectly and the flavour is wonderful.  If you really can't source fresh leaves, you could use dried leaves, but would have to remove them before serving and the flavour won't be as good.
I've used abalone sauce in this dish, but you could use dark soy sauce instead if you don't have any available, but I do like the unique flavour and consistency of the abalone sauce.
This dish would be equally as nice with chicken, duck, beef or seafood.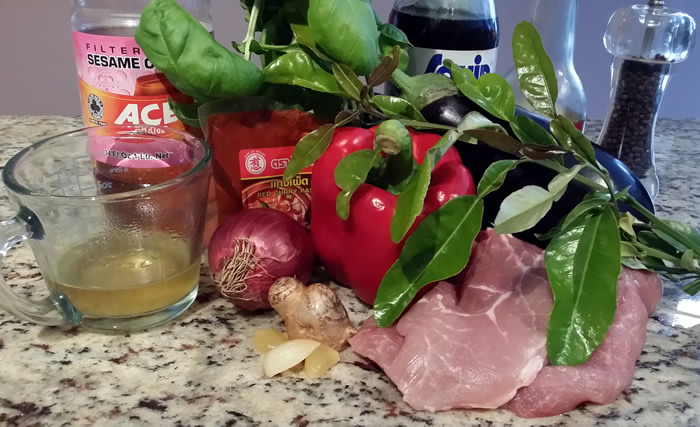 Kaffir Thai Pork
(4 servings)
3 tablespoons sesame oil
1 red onion (sliced)
2 tablespoons finely chopped ginger
1 tablespoon finely chopped kaffir lime leaves (plus some for garnish)
3 cloves garlic (crushed)
1 teaspoon red curry paste
500 grams pork rump steak (finely sliced)
Freshly ground black pepper
1 large eggplant (cut into small rectangles)
3 tablespoons abalone sauce
2 tablespoons fish sauce
¼ cup chicken stock
1 red capsicum (sliced)
1 packed cup chopped fresh basil
Heat the oil in a large wok and add the onions, ginger, lime leaves, garlic and curry paste and fry gently, stirring until just starting to brown – about 10 minutes.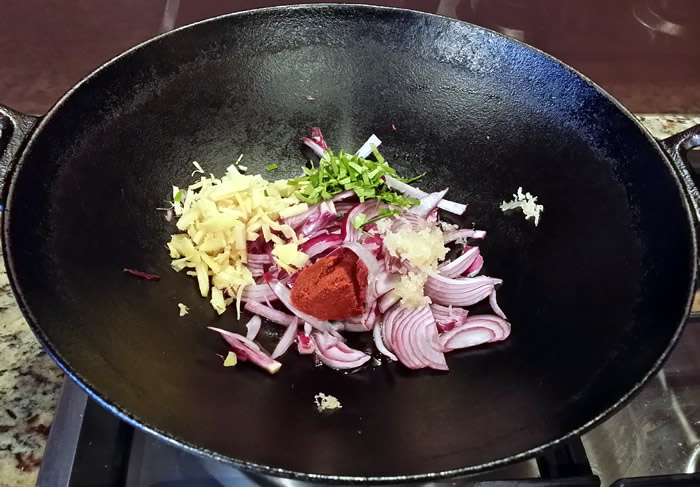 Add the pork and a good grinding of pepper and stir fry for 5 minutes.
Add eggplant and continue stir frying for a further 5 minutes.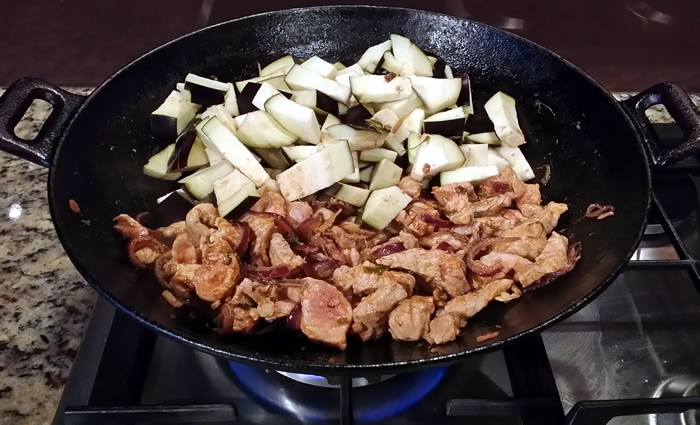 Add the abalone and fish sauce and stock  and simmer for 10 minutes.
Lastly add the capsicum and basil and continue simmering for a further 15 minutes.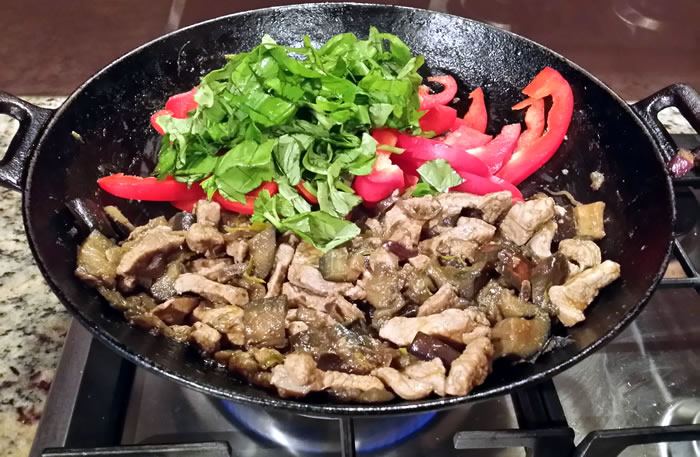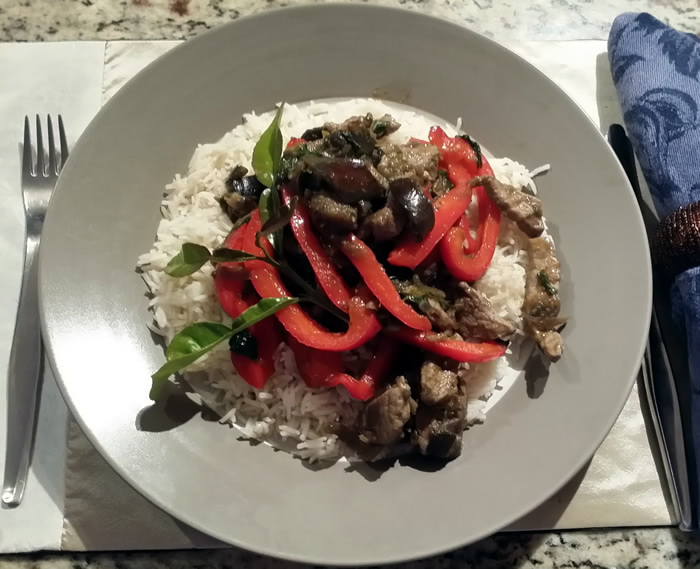 Serve on rice garnished with fresh kaffir lime leaves.