I had a great season for growing cauliflowers so wanted to try something a bit different. This is a great lunch dish served with your favourite chutney or relish and salad, or a great side with fish, meat or anything barbecued.
I've used fresh basil and rosemary from my garden, but you can substitute your favourite fresh herbs and the result will be great. Parmesan cheese has quite a strong flavour and works well with the cauliflower as would tasty cheddar or any cheese of your choice. Black sesame seeds make a nice contrast colour with the cauliflower – you could substitute with poppy seeds if you don't have black sesame seeds on hand.
I have used a spring-form cake tin as it makes it "safer" to remove from the tin and serve.
Cheesy Cauliflower Cake
(8 servings)
1 large head of cauliflower (well chopped)
4 tablespoons olive oil
2 small red onions (cut 6-7 circles out of the widest part and roughly chop the rest)
Few sprigs rosemary (separate leaves from stalks and chop)
6 large eggs (lightly beaten)
Handful basil leaves (chopped)
1½ cups parmesan cheese (grated)
Freshly ground salt & black pepper
1 cup flour
1½ teaspoons baking powder
2 tablespoons black sesame seeds
2 slices of butter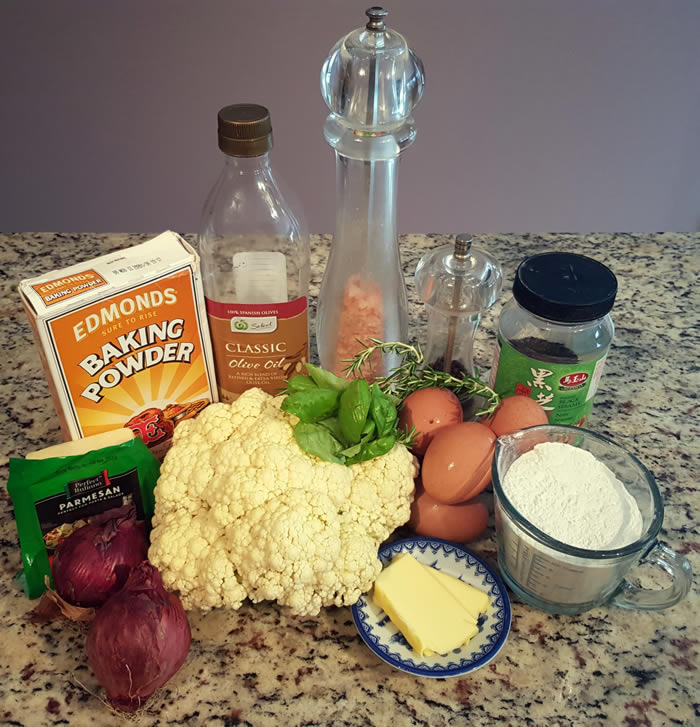 Heat the oil in a frypan and gently fry the onion and rosemary for about 15 minutes.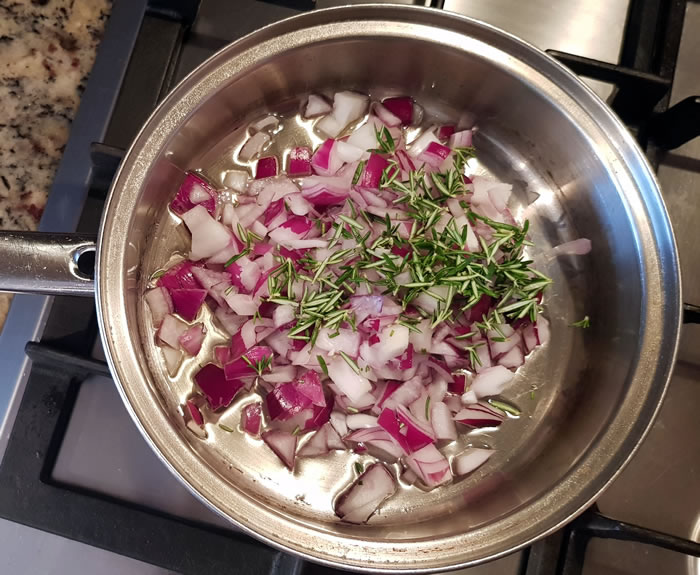 Put the eggs and basil in a large mixing bowl.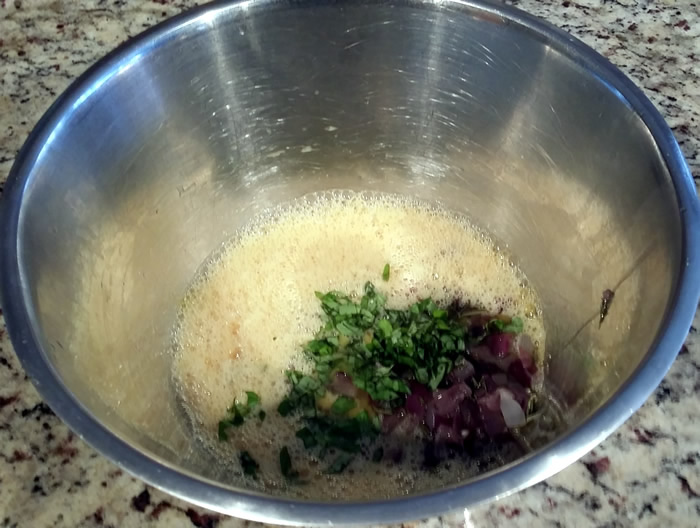 Stir in thoroughly 1 cup of the cheese, the flour, baking powder, cauliflower, salt & pepper.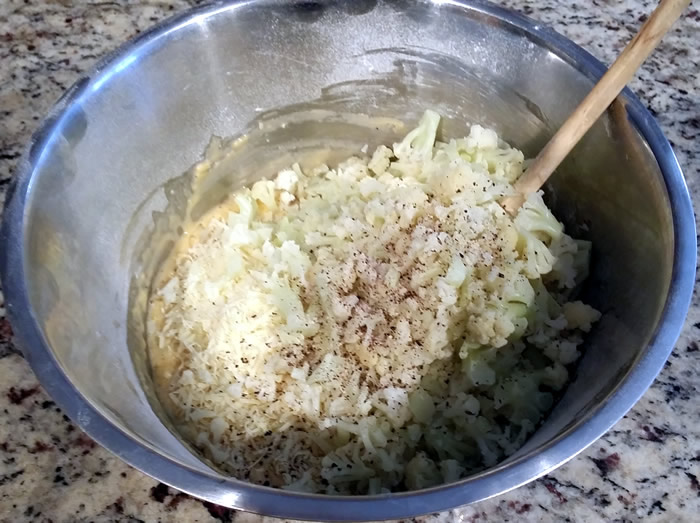 Grease the cake tin and then line the bottom and sides with baking paper. Spread the butter thickly on the sides and sprinkle 1½ tablespoons of the black sesame seeds onto the buttered sides of the pan.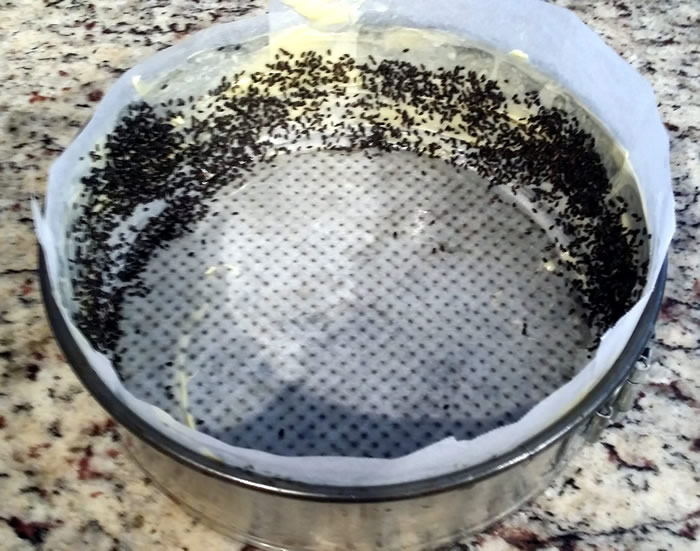 Carefully spoon into the cake tin then arrange the onion slices on top, sprinkle with the remaining ½ cup of cheese and ½ tablespoon of black sesame seeds.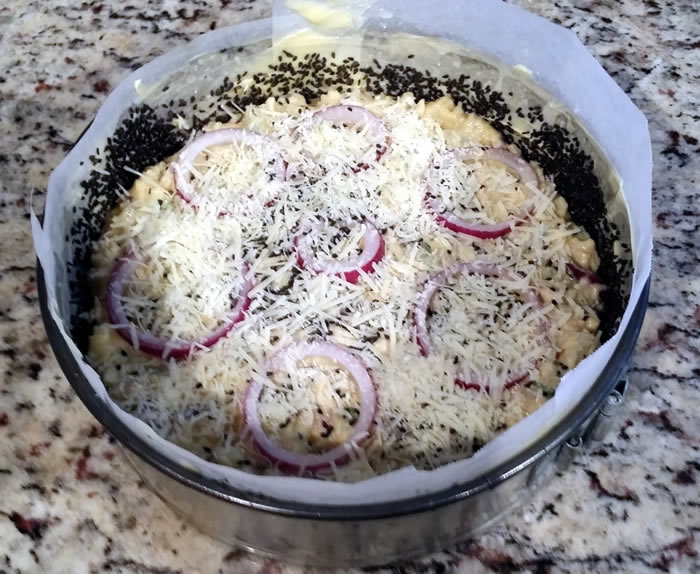 Bake at 190° C for 45 minutes.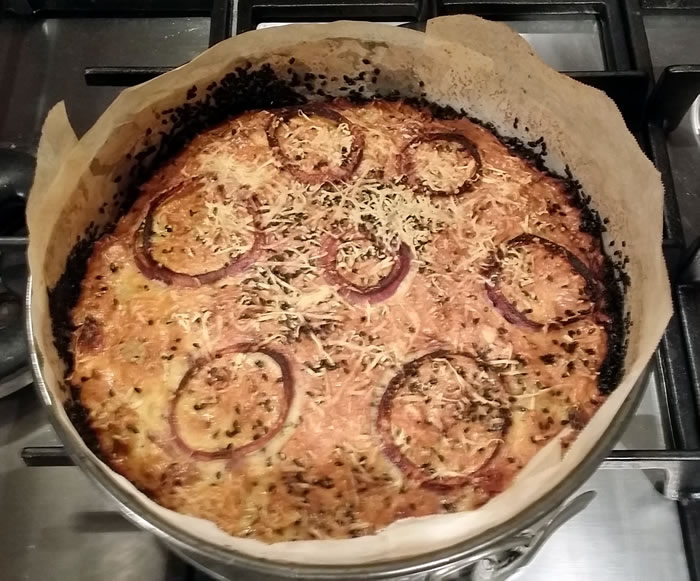 Stand for a few minutes and then transfer to a serving dish.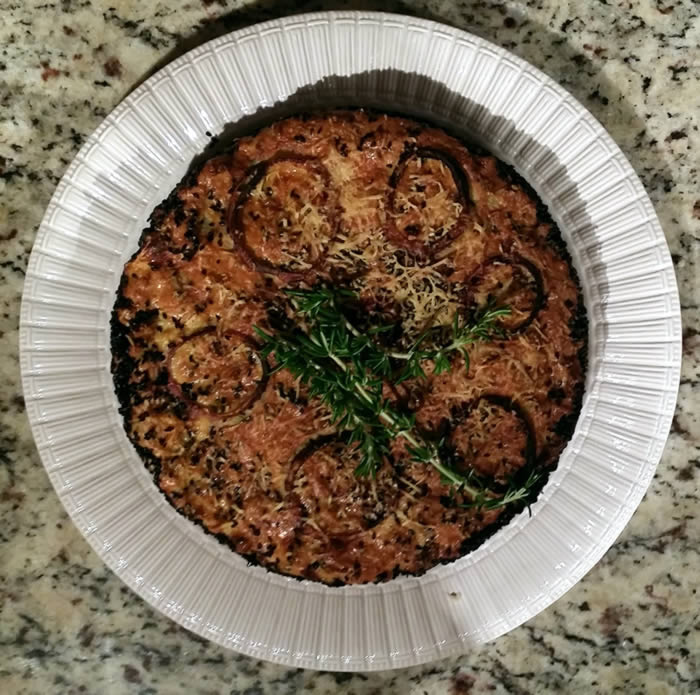 Serve immediately with some sprigs of fresh rosemary.