Not very original, I know, but this is the best fail-safe recipe for carrot cake and I have been making it since 1991.  I can't take the credit for this recipe – it was requested by a reader of the Australian Gourmet Traveller magazine (January 1991 issue) … "We recently stayed at the Hotel Conrad/Jupiters Casino, at Broadbeach, Surfers Paradise, and were impressed by a very moist and delicious carrot cake from the Garden Cafe – Heike Bryan, Endeavour Hills, Vic" .  My version is slightly easier than the original as most of the work is done by food processor rather than by hand.
I have included step-by-step photos for this recipe to show how easy it is if you have not baked often – apologies if you do know what you are doing as you won't need all the photos!  I often serve carrot cake as a dessert – especially good for lunch parties and can be prepared in advance.
If you are cost conscious, use supermarket brand ingredients where possible and double the recipe, as I have done when making and photographing this, you will have one cake to eat now, and one to freeze. The cake freezes very well – simply thaw when required, then ice and serve.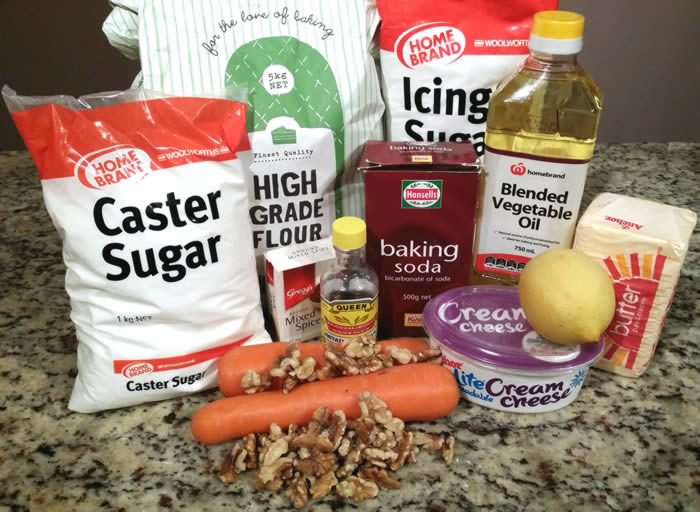 Carrot Cake
(Serves 8)
1 cup flour
1 cup caster sugar
1 tsp bicarbonate soda
½ tsp mixed spice
2 eggs
¾ cup vegetable oil
½ tsp vanilla essence
1½ cups grated carrot
½ cup chopped walnuts
Walnut halves (to decorate)
Icing
30g softened butter
30g cream cheese
1 tsp finely grated lemon rind
1 ½ cups icing sugar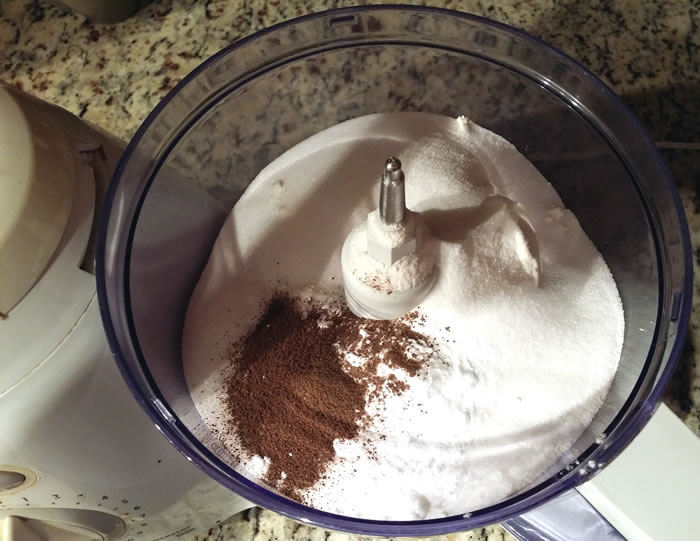 Put flour, sugar, soda and spice together in food processor, mix then add eggs (NB the photo shows a double quantity of everything), oil and vanilla and blend until smooth.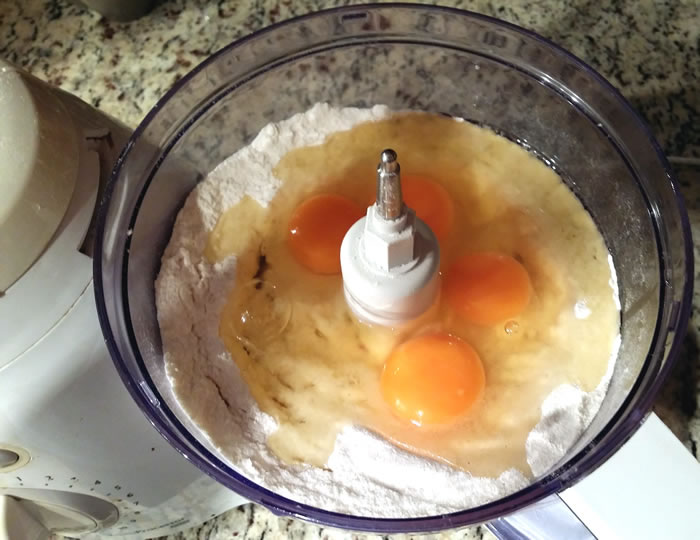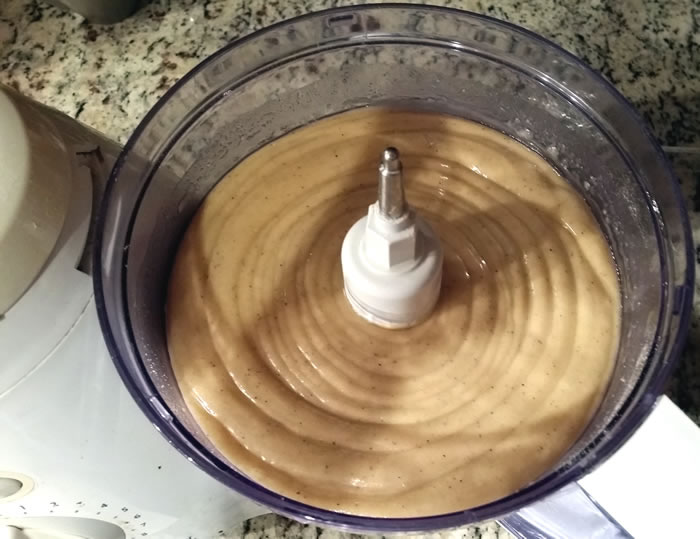 Transfer to mixing bowl and mix in carrot and walnuts.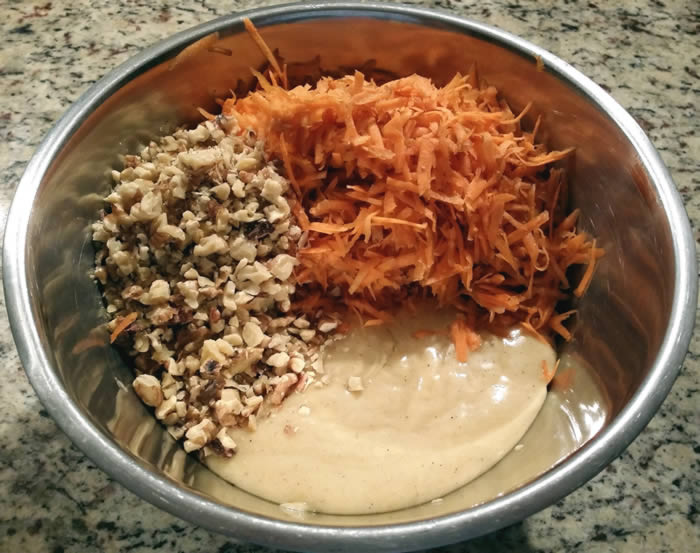 Pour into a greased, lined, 20 cm cake tin and bake at 180⁰C for 40-45 minutes or cake test until done.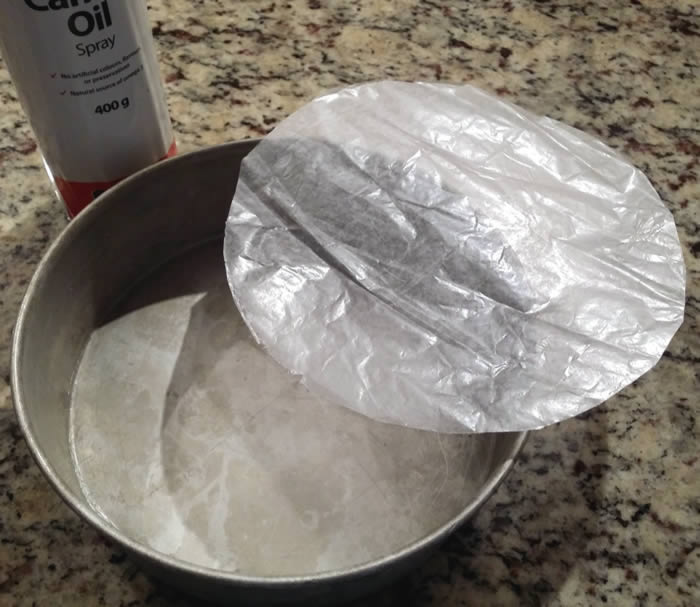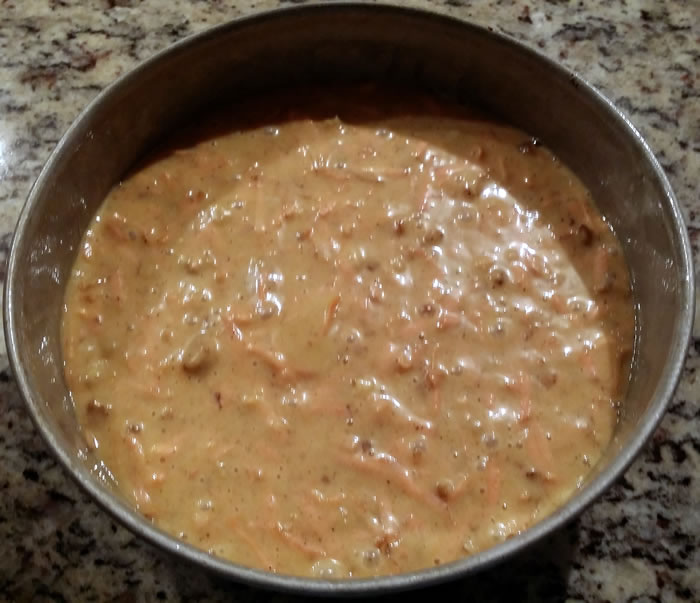 Cool in cake tin.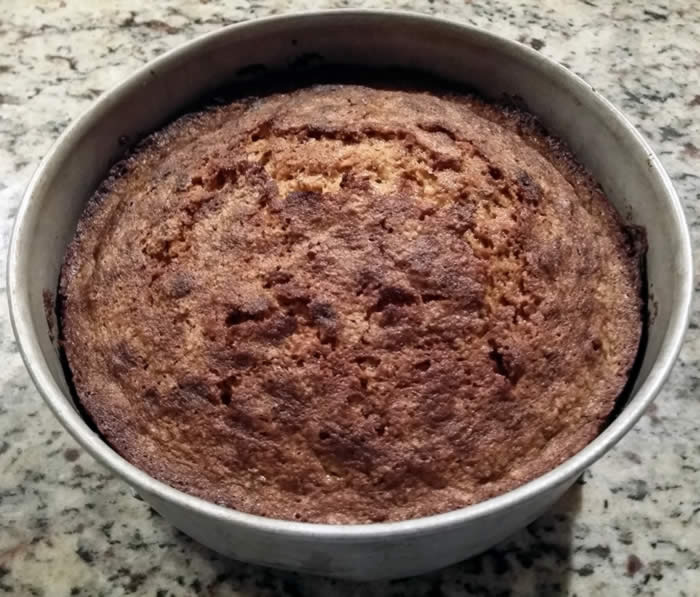 Icing
Soften butter and cream cheese in microwave, then add lemon rind and icing sugar and blend thoroughly.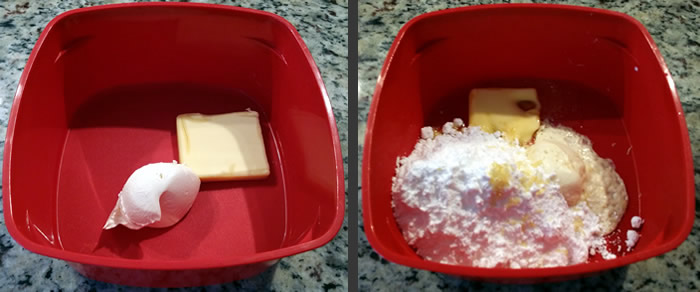 Spread icing over cooled cake and decorate with walnut halves.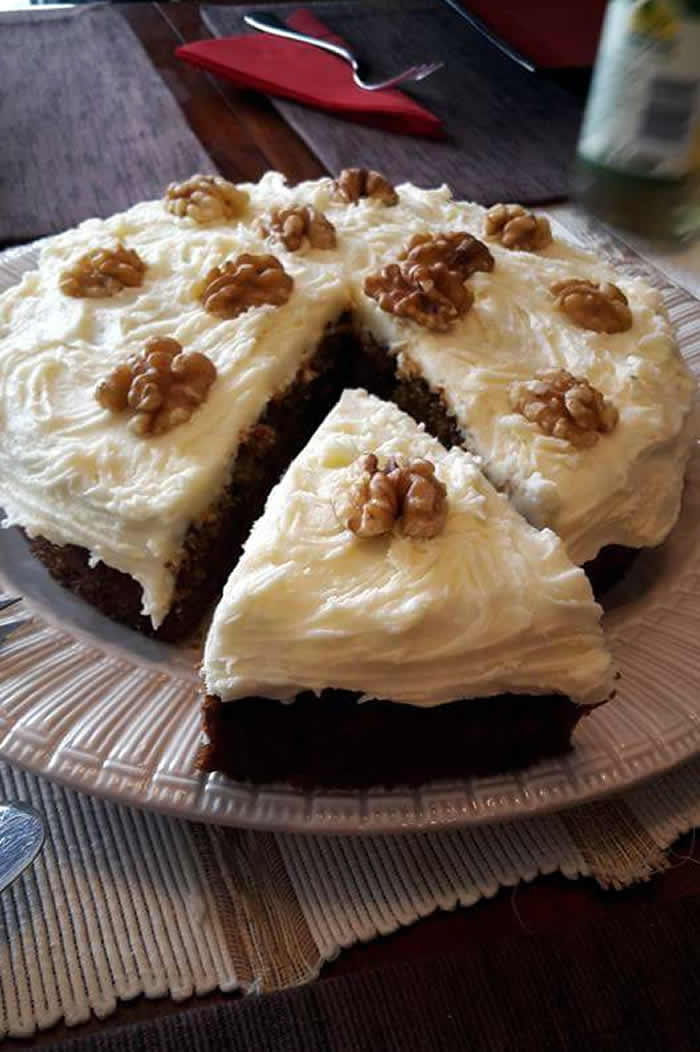 Slice and serve.