This is the perfect light meal or lunch dish and is quick and easy to make.  The combination of bacon, celery, mushrooms and olives works well, but these ingredients can be substituted for whatever takes your fancy.  For a vegetarian option leave out the bacon and add more celery and/or mushrooms.  I've used basil but add whatever fresh herb you think will go well with your choice of vegetables will work.
Eliminating the pastry and using lite cream and milk, makes this a "healthy option" quiche (apart from the bacon).
I used the block style of mozzarella (pizza mozzarella) and cut it in small chunks so that when the quiche is served it has scrummy, gooey bits through it.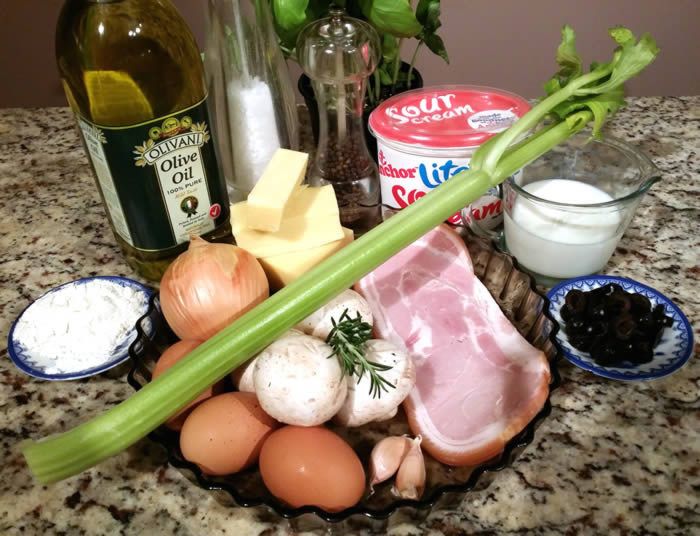 Crustless Bacon & Mushroom Quiche
(Serves 6-8)
3 tablespoons olive oil
1 onion (finely chopped)
2 cloves garlic (crushed)
2 sprigs rosemary (chopped)
3 rashers bacon (chopped)
1 stick celery (finely chopped)
150 grams mushrooms (sliced)
3 eggs
¾ cup lite milk
1 cup lite sour cream
¼ cup flour
½ teaspoon baking powder
Freshly ground salt & black pepper
75 grams mozzarella cheese (chopped)
140 grams edam cheese (grated)
2 tablespoons chopped black olives
Few basil leaves (chopped)
30 grams parmesan cheese (finely grated)
Heat the oil in a large fry pan and add the onion, garlic and rosemary and gently fry until the onion is opaque. Add the bacon, celery and mushrooms to the pan.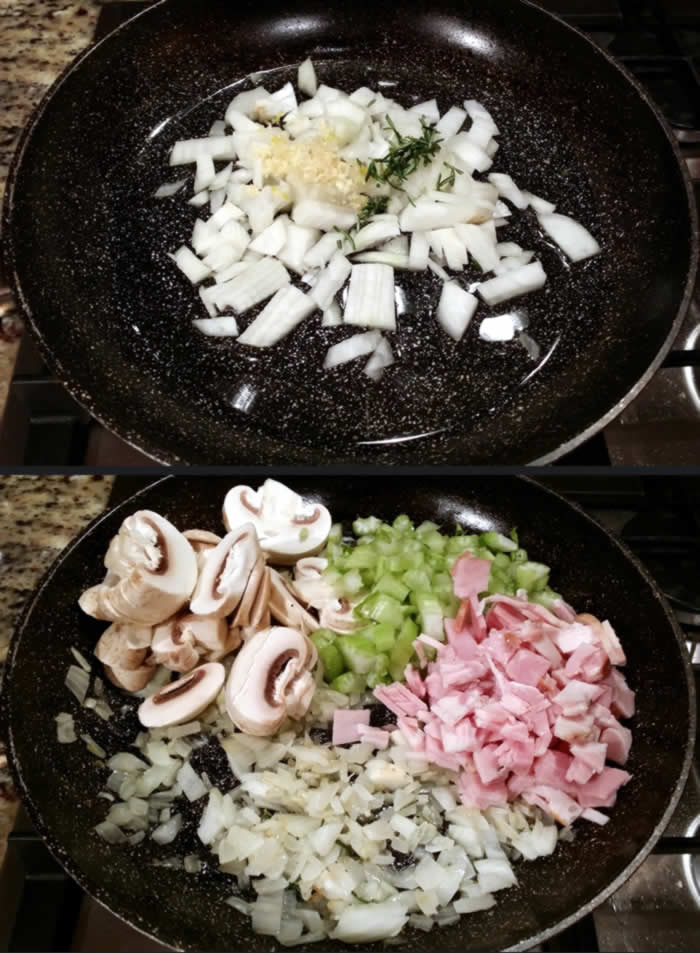 Continue to fry gently for a few minutes until just cooked through and set aside to cool a little.
Put milk, sour cream, eggs, flour, baking powder, salt and pepper into a large bowl and use an electric beater to blend until smooth.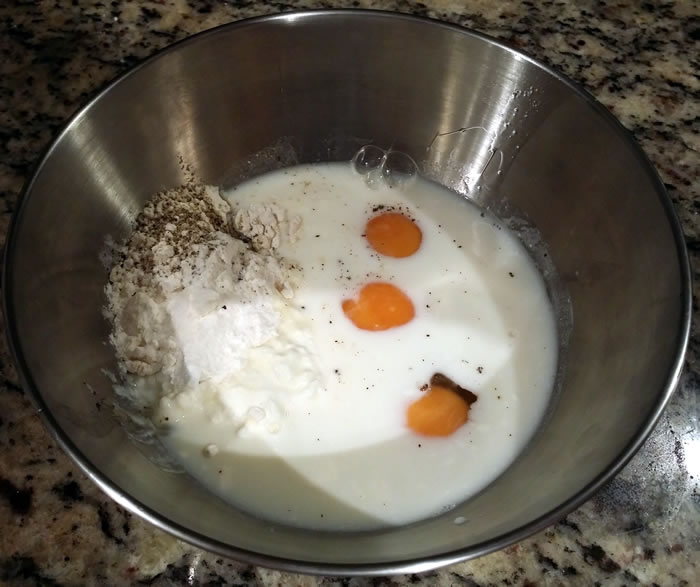 Add mixture from fry pan, mozzarella, edam, basil and olives to the bowl and stir through thoroughly.
Pour the mixture into a well greased quiche dish (275 mm diameter) and bake for 35 minutes at 100°C.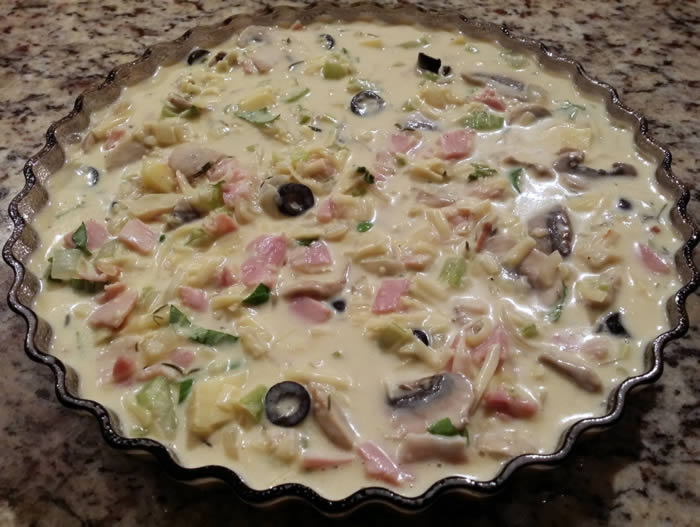 Sprinkle with parmesan and serve.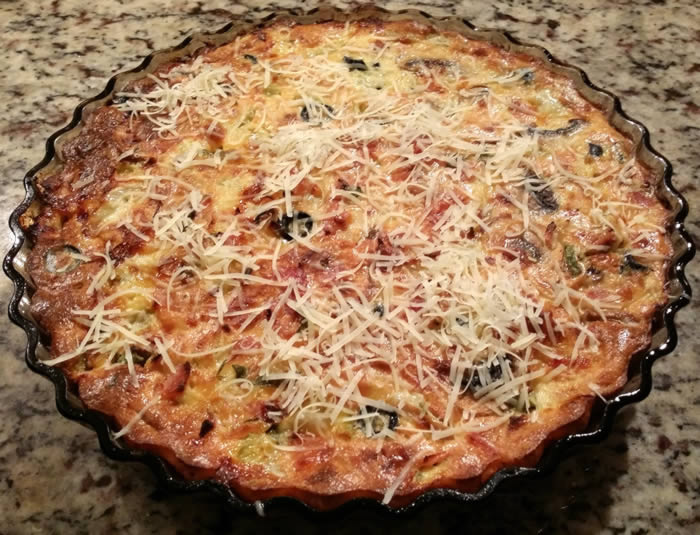 Serve with a green salad and another sprinkle of parmesan.