This is real "lockdown" comfort food – economical and easy to make this will serve a large family or eat some now and freeze some for later. You can substitute vegetables for what you have on hand, for example, if you don't have pumpkin just substitute with potatoes, swedes, parsnips or a mixture of whatever you fancy. I have used one of my favourite spices ras-el-hanout to add a nice flavour, but you can substitute for whatever spices you prefer eg. Mexican Spice Mix, mixed herbs etc.
You should peel the pumpkin, but the potatoes and carrots are fine just scrubbed. If you don't like your food too spicy, remove the seeds from the chilli. Use fresh garlic if you have it (3 cloves crushed) rather than the granules.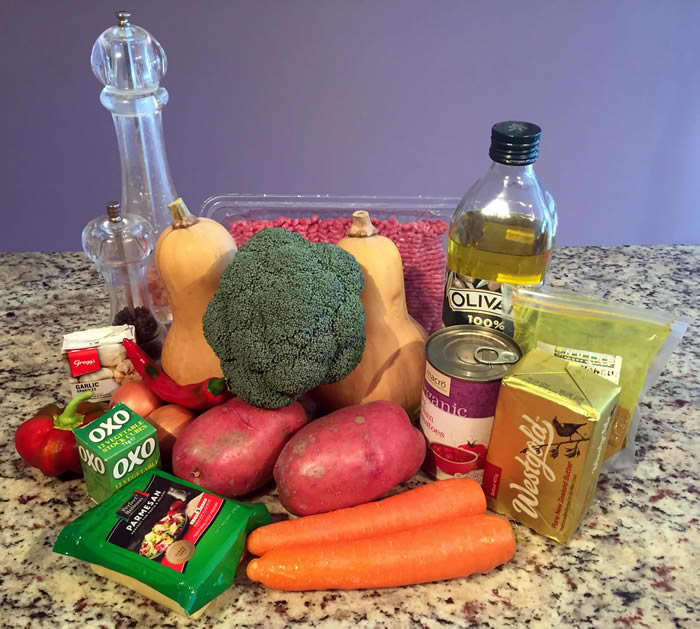 Pumpkin & Beef Cottage Pie
750gm potatoes (cubed)
2 pumpkins (1.75kg) (cubed)
25gm butter
Freshly ground salt & black pepper
2 tablespoons olive oil
2 small onions (chopped)
2 carrots (chopped)
1 small red capsicum (chopped)
1 red chilli (chopped)
1 teaspoon garlic granules
1kg beef mince
400gm can chopped tomatoes
1 head broccoli (chopped)
2 vegetable stock cubes (dissolved in ¼ cup of boiling water)
1 heaped tablespoon ras-el-hanout
1 tablespoon cornflour (mixed into cold water)
¾ cup grated parmesan cheese
(8 servings)
Put potatoes and pumpkins in a large saucepan with cold salted water, bring to the boil and simmer until soft while preparing the filling.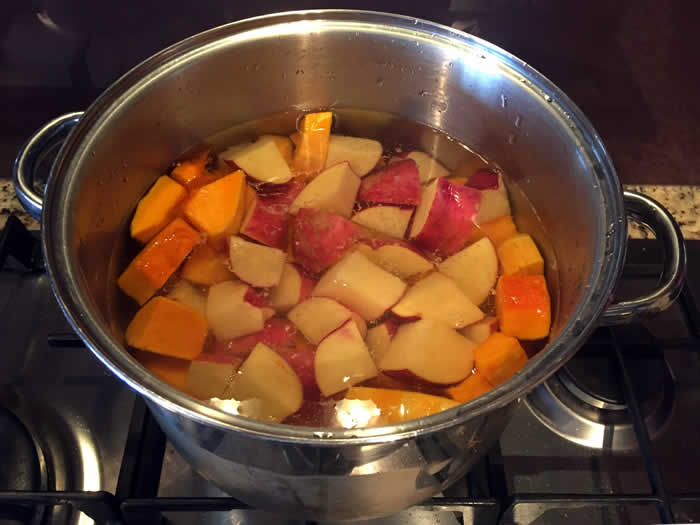 Add oil to a large wok or frying pan and gently fry the onions, carrots and chilli until soft.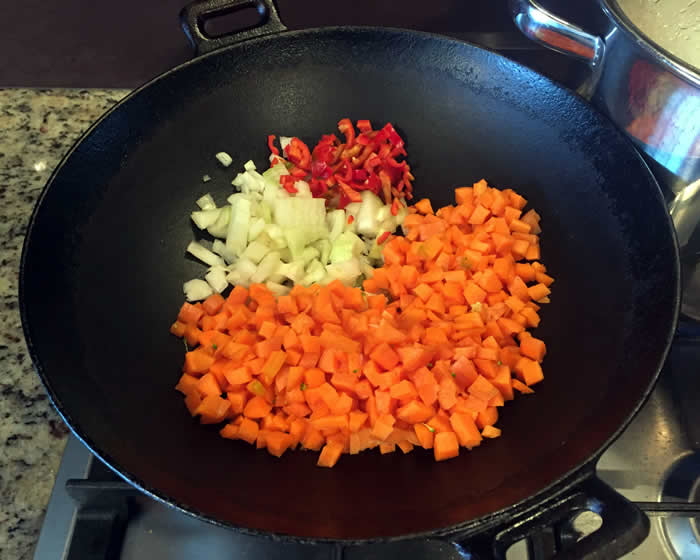 Then add the mince, ras-el-hanout, garlic and season to taste with salt and pepper. Stir fry until the beef is browned.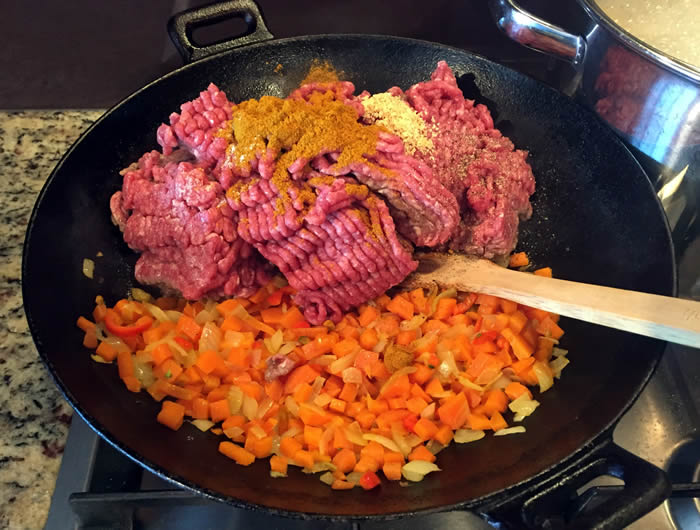 Add the broccoli and capsicum and stir fry for a few minutes.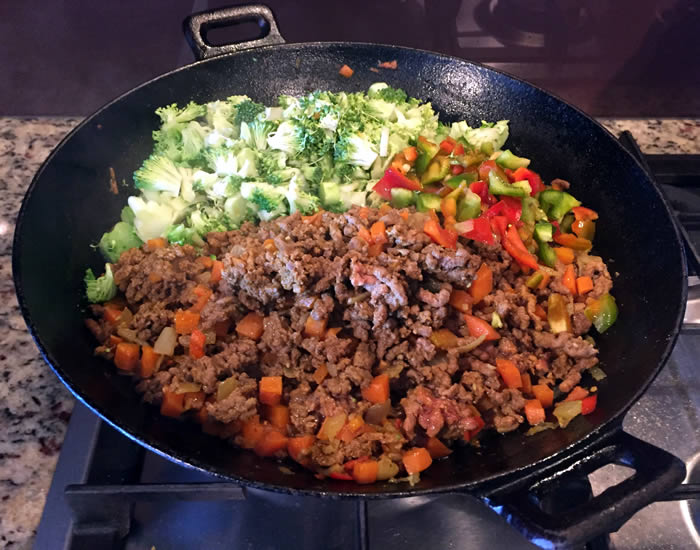 Add the tomatoes and stock and heat through.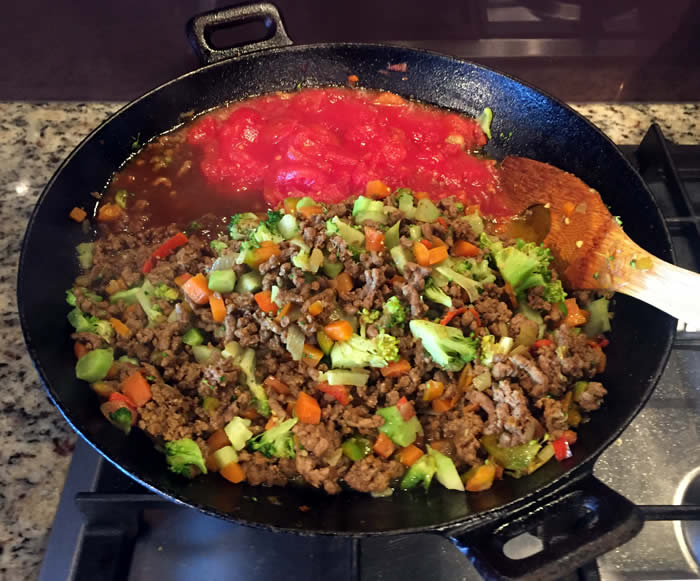 Lastly, add the cornflour mixture and stir over the heat until thickened and set aside.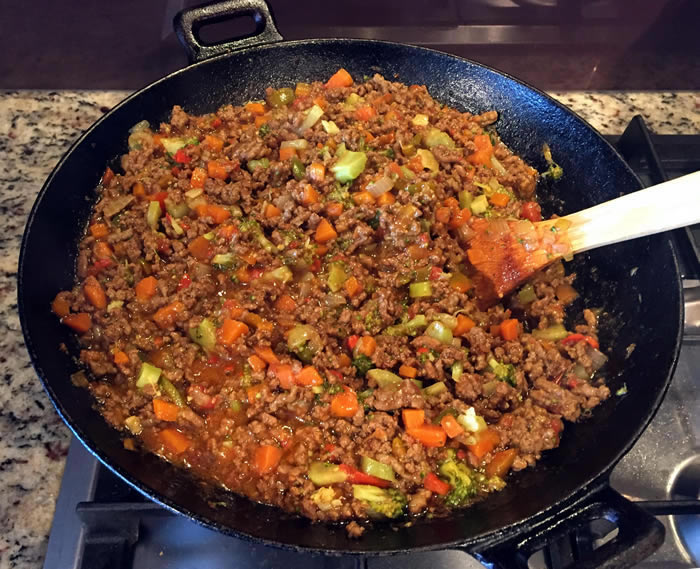 Drain the water from the cooked potatoes and pumpkin and add the butter and a generous grinding of salt and pepper and mash together.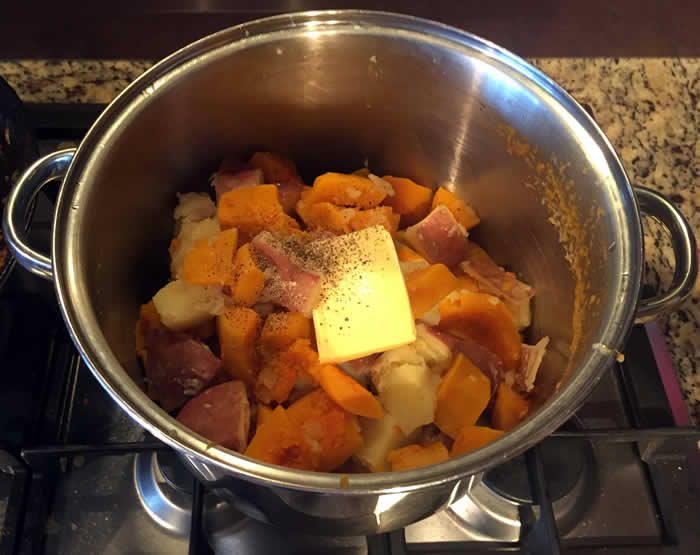 Grease a large, ovenproof casserole dish and spread half of the pumpkin mixture on the bottom.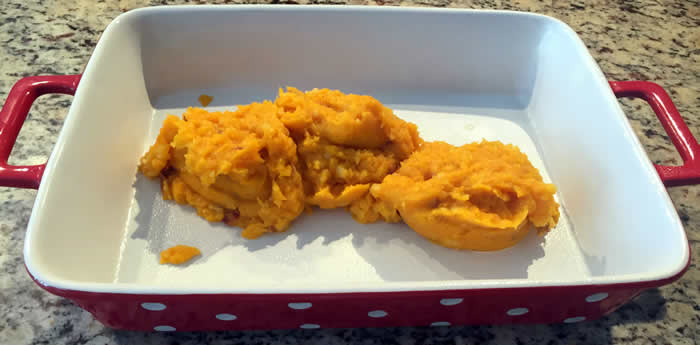 Spread the mince mixture on top.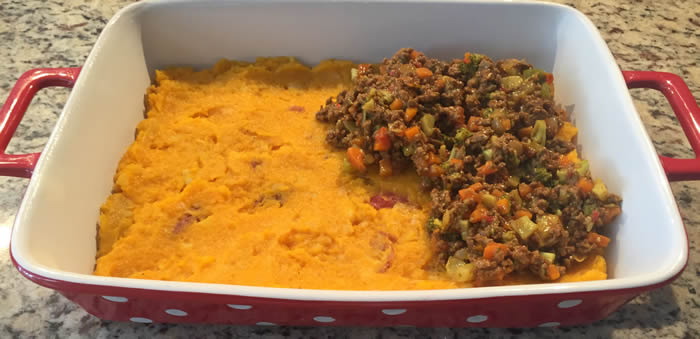 Then the remaining pumpkin mixture on top of it.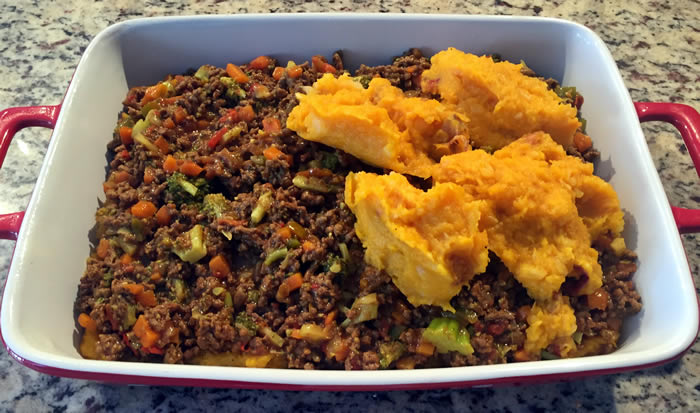 Sprinkle with the parmesan cheese.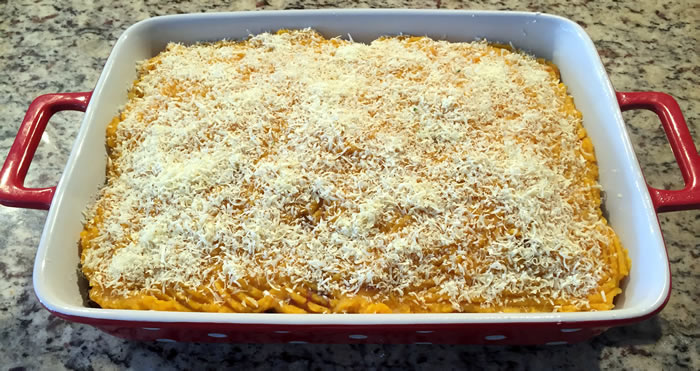 Bake at 200° C for 20 minutes.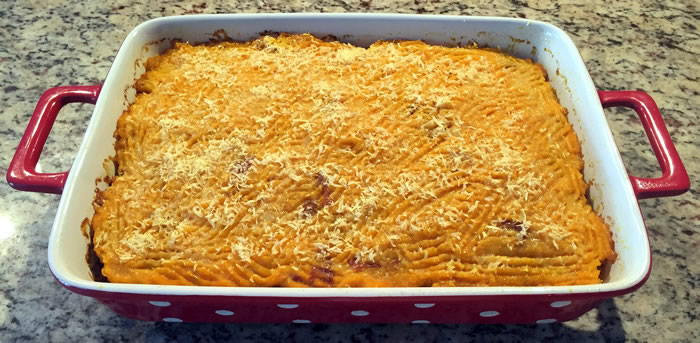 Let it stand for a few minutes.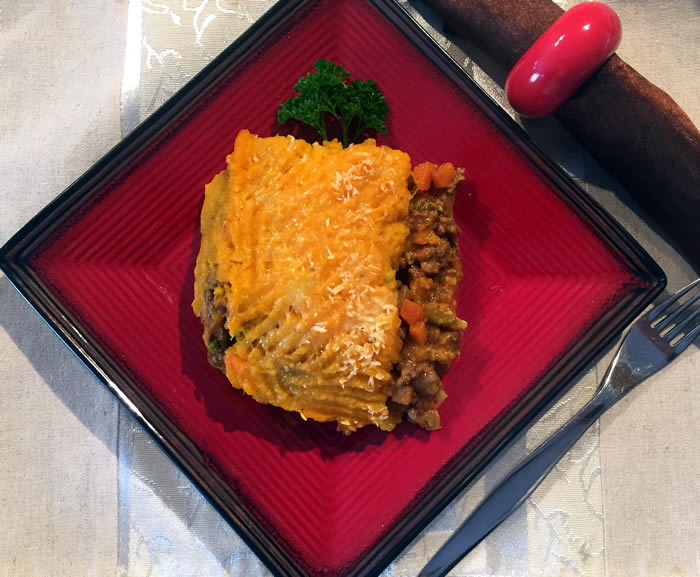 Serve and enjoy!