I find potatoes a bit bland on their own, so am always trying to jazz them up a bit and this recipe succeeds! This recipe is quite simple to make, especially if you have a food processor or mandolin slicer to slice the potatoes.
The spring onions and rosemary can be substituted with any fresh herbs from the garden and if you want it to have more oomph, use chilli flakes instead of capsicum.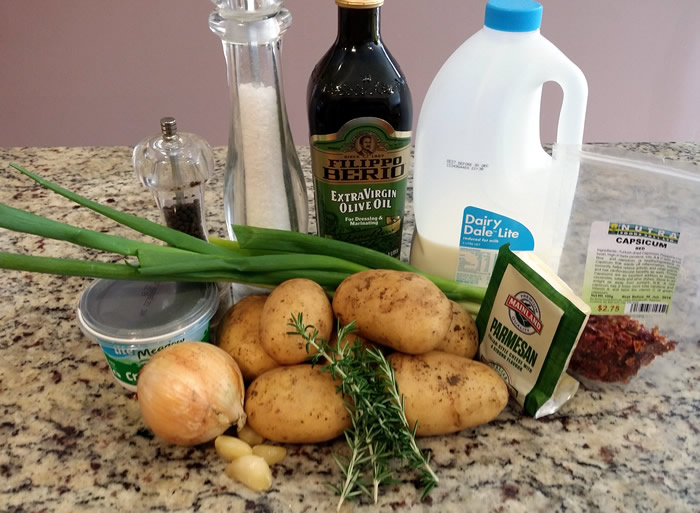 Potato Bake
(6 – 8 servings)
3 tablespoons olive oil
1 onion (sliced)
4 cloves garlic (crushed)
250 grams lite cream cheese
2 teaspoons dried capsicum flakes
1 cup lite milk
Few sprigs rosemary
1 cup finely grated parmesan
3 spring onions (sliced)
7 potatoes (scrubbed and thinly sliced)
Freshly ground salt & black pepper
Heat the oil in a large fry pan and add the onions and garlic and fry gently until just starting to brown.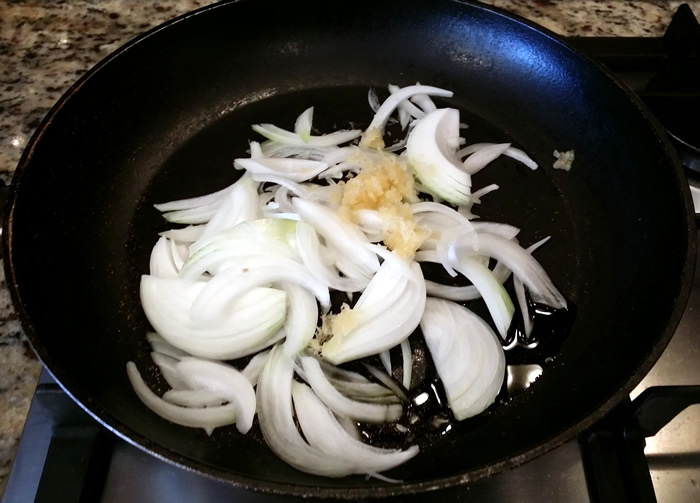 Add the cream cheese and capsicum and stir through over gentle heat.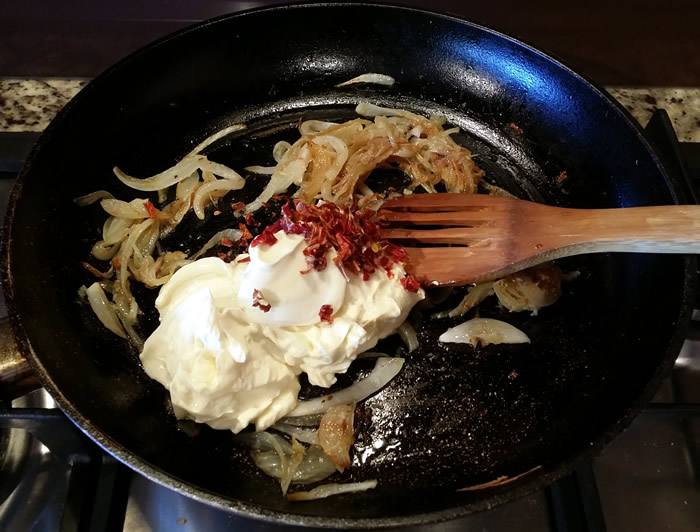 Remove the leaves from the rosemary stalks and add to the pan along with the milk and half of the parmesan and stir through until well mixed.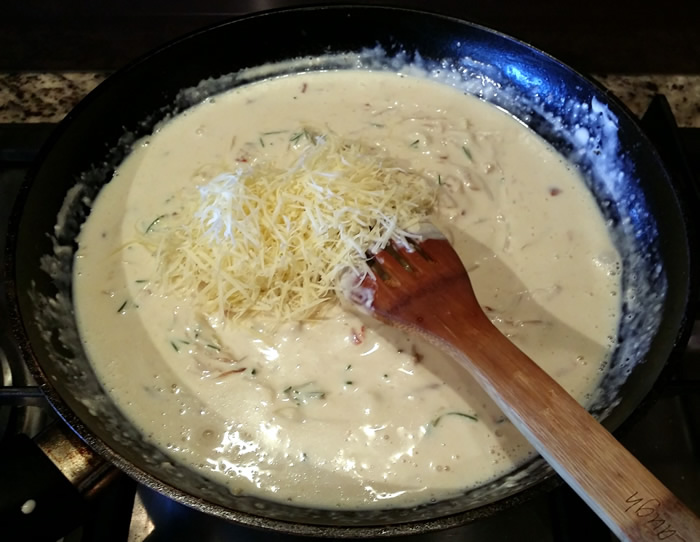 Lastly add the spring onions and stir through.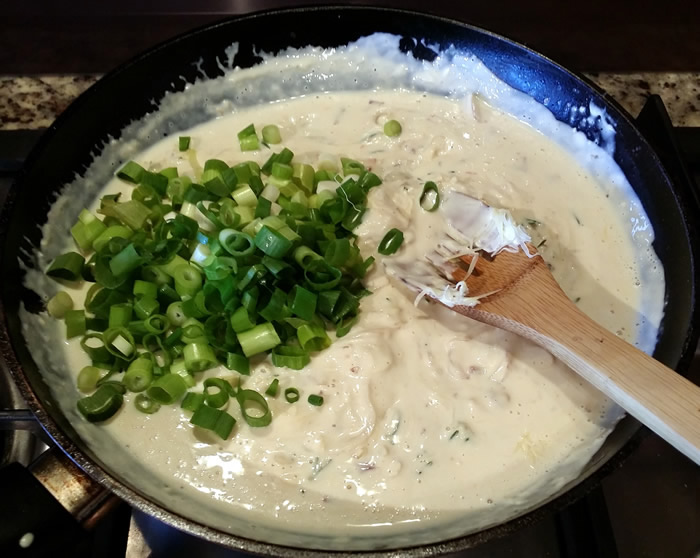 Grease a large ovenproof casserole dish and layer the potatoes, adding a grinding of salt and pepper between each layer, then pour all the sauce over the top and bake at 175° C for 30 minutes.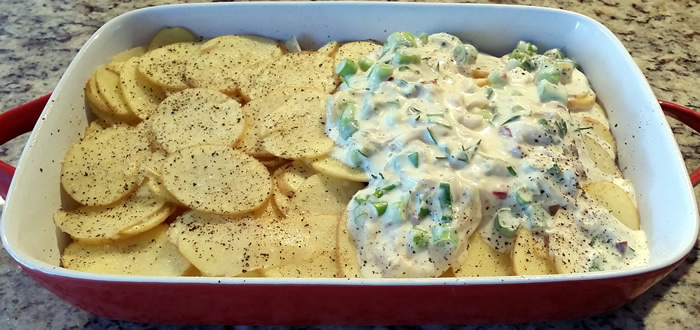 Sprinkle remaining parmesan on top and bake for a further 30 minutes.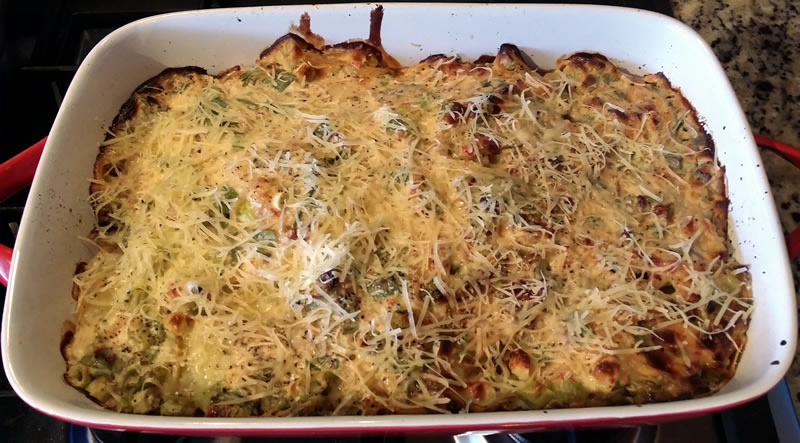 Let it stand for a few minutes before serving.