Pork and apple complement each other perfectly but can be a little bland, but not in this recipe with the addition of a few other ingredients this recipe takes pork and apple to the next level!
If fresh tarragon is not available you can used dried flakes.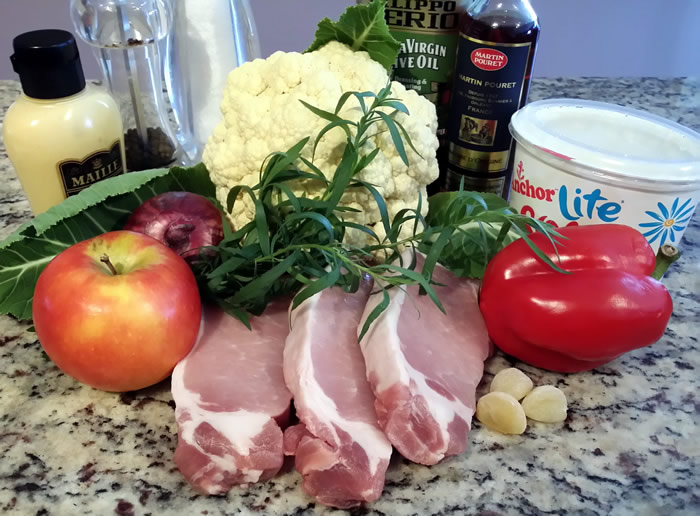 Grilled Pork & Cauliflower with Apple & Capsicum Puree
(3 servings)
3 boneless pork loin steaks (approximately 750 grams in total)
Freshly ground salt & black pepper
1 small head cauliflower
1 red onion (roughly chopped)
1 apple (peeled, cored and chopped)
1 red capsicum (roughly chopped)
3 cloves garlic (chopped)
2 tablespoons olive oil
3 teaspoons Dijon mustard
4 tablespoons apple cider vinegar
3 tablespoons lite sour cream
Bunch of fresh tarragon (leaves removed and sprigs reserved for garnish)
Separate cauliflower into florettes and microwave on high power for 5 minutes and set aside.
Heat a greased barbecue hot plate or skillet to a high temperature and grill the well seasoned pork steaks for 5 minutes each side and set aside.
Spray the cauliflower with olive oil, season well and grill, head side down, until just browned and set aside.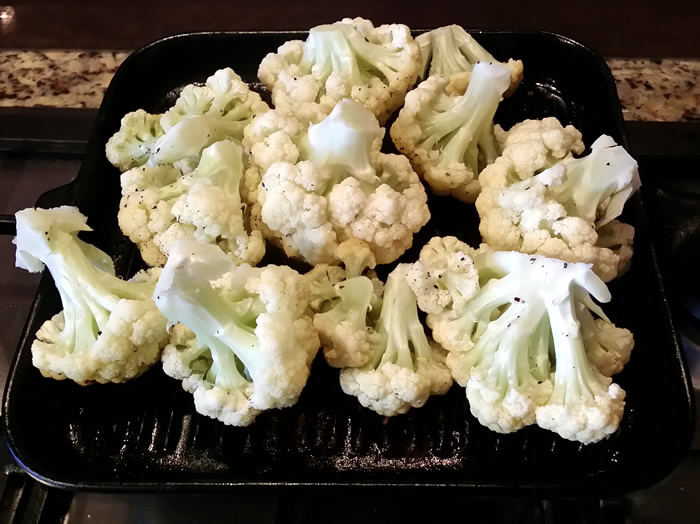 Put the onion, apple, capsicum, garlic and olive oil into food processor and blend until smooth.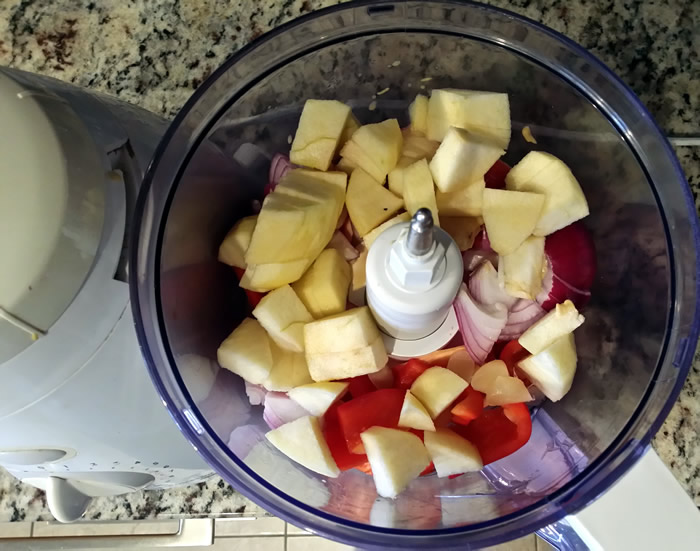 Add mixture to large fry pan, together with mustard and vinegar and simmer briskly for 5 minutes then season to taste.
Leave mixture simmering gently then place pork steaks on top.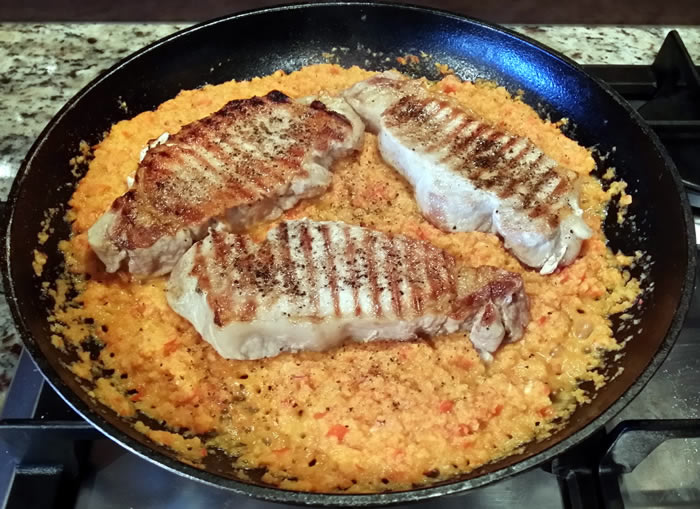 Mix in sour cream and tarragon and place cauliflower on top as well and continue to simmer very gently for 15 minutes until sauce is well cooked and pork and cauliflower heated through.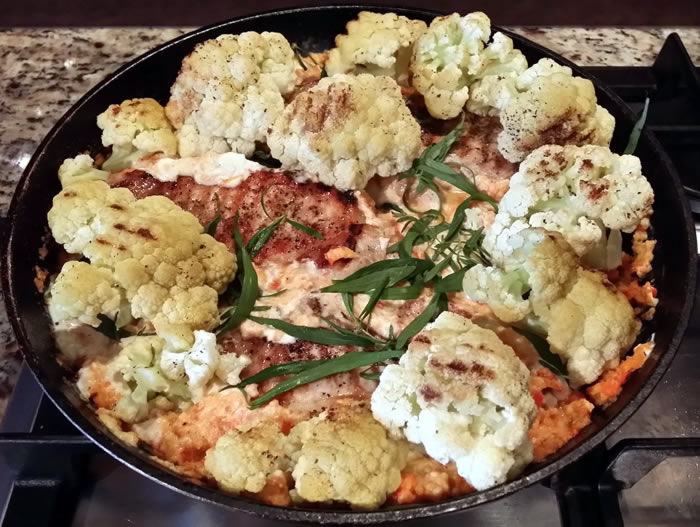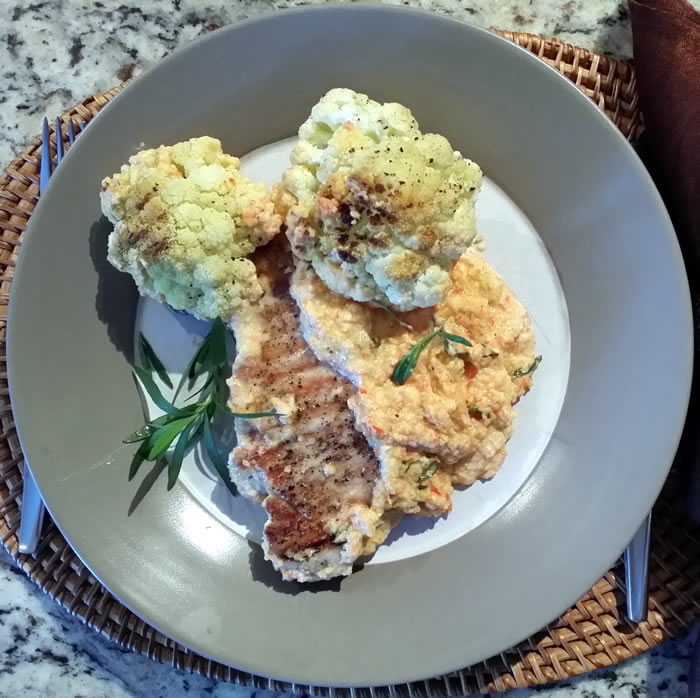 Serve immediately garnished with tarragon.